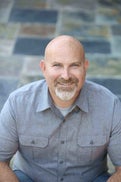 Jay Friedman
Real Estate Agent at
eXp Realty of California, Inc.
Get introduced
By clicking "Submit", I consent to HomeLight's
Terms of Service
and
Privacy Policy
, and I consent to have HomeLight or one of its partners to contact me via autodialed phone calls and text messages, and prerecorded messages, on the landline or cell number I provided even if I'm on any Do-Not-Call list and even if I am charged for the call or text. I understand that my consenting is not a condition of my receiving HomeLight's services, and that I can call 866-627-3398 for services if I do not consent.
Usually responds in 30 mins
First Time Home Buyers
Relocations
New Construction
Luxury Specialist
move up buyers
Downsize sellers
Retirement Specialist
Investment Properties
Foreclosures
Probate
Jay's Transactions
3525 Dolcetto St

Roseville
More about Jay Friedman
When you call on Jay to help you, you can be assured you have the right Realtor for the job. His many repeat clients refer to Jay as someone you can count on from start to finish—not only in a transaction, but for years to come. A California native who was born in Southern California and raised in Roseville, Jay now calls Granite Bay his Home. He graduated from Oakmont High School before earning a bachelor's degree in business with a focus on logistics management from the University of Nevada, Reno.   After more than four years managing sales for an automotive publisher in Southern California, Jay (a self-described "car guy") and his wife, Christina, decided it was time to improve their quality of life. Naturally, this meant a move back to Roseville, where they could be near family so they could start a family of their own. Their daughter Eliza was born soon after in 2004 and their ...
Show More
Jay Friedman's Reviews & Ratings
Tell us about your experience with
Jay Friedman
Jay listed and sold my home

Jay Friedman has represented me as a buyer and sellers agent for the past six years... We have done 4 transactions together, and they have all been easy and fast transactions with only a few minor set backs ... all of which Jay handled in a very professional, and diligent way. He and his very professional team has always been in constant communication with me on updates, as well as with the progress of the sale or purchase of my properties. I highly recommend Jay and his team to get the job done! Mick Brown

Jay listed and sold my home

Jay was definitely the right choice in a realtor, with so many options available. Jay was very informative about the selling process, provided great recommendations for top price and was always immediately responsive to calls, emails or texts, no matter the time of day. Jay is the only realtor I will recommend!

Jay listed and sold my home

Jay Friedman ROCKS...2 times for selling a house for me & 1 time to buy. Met Jay in 2010 & he just gives you his all...even if he is with another client, he always has time for you while keeping everyone happy. He's a 10 in my book!

Jay listed and sold my home

Jay helped us in both the sale of our last home, and in the purchase of our new home. He is thoughtful, trustworthy, professional and absolutely dedicated to representing his clients. We not only were able to get our asking price, but were able to obtain a fantastic deal on our new home using his expertise. He is always there when there are questions, and always has the answer when a problem arises. If you're looking for a realtor, this is the guy.

Character. Charisma. Care. These are a few, but powerful reasons why I chose Jay Friedman to be my agent. Over the years, I have had the honor and privilege of working with some of the top agents in the country, and Jay Friedman is in a league of his own. When it came time for me to buy my own home, I had little doubt as to who I would pick with so many relationships in the real estate community. First, I knew Jay would get the job done, in a timely fashion, as smooth as he possibly could. I knew Jay Friedman would know his way around the negotiations and have the charisma to get me the best possible deal. Working with Jay was convenient, as he went above and beyond to work on my deal while I was traveling for business. I knew he would care about my first home, as if it was his own. Above all else, Jay Friedman is a man of strong integrity and character. He is a family man, being a committed father and a devoted husband, even while being one of the top agents in the country, and that deserves a tremendous amount of respect and recognition.

Show More

Jay listed and sold my home

Jay helped my wife and I sell a home in Lincoln. We don't live in the area so we relied heavily on Jay to manage the sale. Not only did Jay find the buyer and sell the home for more than the listed price, he also managed the process of renovating and updating the house prior to the sale. Jay is a great guy who is very easy to work with. He is very attentive to his clients and their needs. I could not recommend him more highly.

Jay listed and sold my home

We interviewed close to a dozen agents before meeting Jay. I am the guy who reads every review looks at previous sales and asks online what other people have to say about a product. My wife says it takes weeks to get any decision done but its always the right one. We looked for the Agent with highest customer satisfaction and largest volume of sales so we could be sure we had the best agent for home. Jay spent hours listening to what we wanted for life a house and the home selling experience. He offered tons of advice on how to prepare our house to make the most money but also set it up for a quick sale. It was clear to us that not only does he have the sales in Sacramento to support being the Top agent in the area but he had the right character and understanding to work with us. Jay worked with to develop a plan for the house that met the budget we had for repairs and upgrades. Jay has a massive rolodex of support crew that deployed to get jobs done that were out of reach of my skillset. In the end we raised the final selling price of the house by 35K and sold it in 3 days which in the end was what mattered most to us. You wouldn't go to court without a lawyer so don't dare sell your house without Jay.

Show More

Jay listed and sold my home

We decided it was time to sell our family home. I wanted a real estate agent that was a true professional and not an amateur. Working with a top agent with a strong track record was top on our priority list. A quick Google search reveals Jay as one of the best in the business. The first thing that struck me was the glowing reviews over and over. Working with Jay quickly shows why past clients gave him such high reviews. This is the second home we have sold with him. During the sale of our current house. We had buyers that fell in love with our home. Unfortunately they had a problem with the offer on their house stopping them from the ability to buy our home. Jay assisted our buyers agent in fixing what was stopping them from purchasing our house. Our buyers house sold and made it possible to get ours sold as well. With 14 years of experience, hundreds of transactions closed and one of Sacramento's top agents. I would never trust the sale or purchase of our home to anyone else. We are truly blessed to have Jay Friedman as our real estate agent.

Show More

"I am consistently amazed at the speed of response time from Jay Friedman, It's like he can read my mind!" – Karen Cahill I was researching properties online and asked for more information on one property, seconds later, I was talking to Jay Friedman on the phone! He showed us several properties, including the one we bought and are presently living in. What astounds me the most is how he follows up with his clients after the deal is closed! His services are above and beyond! You rock Jay! Karen and Mike Cahill - Happy Jay Friedman customers!

Jay listed and sold my home

Jay is AWESOME!!! We are so blessed to have such an awesome realtor that became part of the family. I love how Jay is always available, goes the extra mile and fights for us. Jay is the man of his words, he will make it happen. Jay is a one-stop shop and knows everyone, if you need help with something, he knows someone who can help. Jay is honest and very knowledgeable all around. We were living in an apartment and were ready to make that leap to be homeowners. We wanted to be in a great school district and be in a community with a park. Jay found us the perfect home for our small family. Jay listened to what we wanted and made it possible. Eight years and three kids later, we reached out to Jay for help to sell our home and search for a bigger home. He made suggestions to do a little remodeling which I was very hesitant at first. He advised me of the pros and cons if I chose to leave the house in its current stage. So I gave in, I am so HAPPY that I did. With Jay advice, we accepted an offer within 2 days on the market and made a record. Our house sold more than the other homes sold in the community. We're so happy that Jay is there to help us with our firsts. Jay helped us buy our first home. Jay helped us sell our first home. Jay did it again; he helped us buy our maybe forever home. IF we decide to sell again, no doubt I will call Jay again. Without a doubt I have my trust in Jay, I know he has my best interest in mind.

Show More
Even though we live in Washington, D.C., Jay made it easy for us to sell our mother's home in Roseville. Jay is hands on and quickly responds to every email, text, and phone call. He was on top of the entire process - suggesting repairs to increase profit and advising against unnecessary repairs, recommending excellent contractors / service providers and liaising with them, negotiating the highest possible sales price, and patiently explaining contract documents that needed signing. Jay worked out a way for us to go to settlement without traveling across country. Every obstacle was quickly resolved. Jay is the best

- Derris Krause

My husband and I (engaged couple during the time) worked with Jay Friedman to purchase our first home. We were on a time crunch since we were in the middle of planning our wedding (it was a hectic time for us) and really wanted to purchase our home before the big day, and Jay made it happen..... quick and easy!We found a home we truly fell in love with that had the majority of the things we were looking for in our first home and was also within budget. We loved that the home was also recently remodeled and was turn key ready to move it, MAJOR plus for us considering we had a lot on our plate already with school, work, and wedding planning. Well Jay made it all happen without an additional task on our plate to worry about. He did a great job of locating all the homes within our price budget that had the amenities we wanted in our home. It was very easy sorting through the list via his portal and simply selecting all the homes we wanted to see. He truly did all the work for us and took a lot off of our plates.I could not have asked for a better experience than the one we had with Jay. With everything that was going on in our lives, he made this be the best experience EVER! I don't think anyone else could have done a better job.If you want to purchase an amazing home that you will love, within your budget, quick and easy, then go with Jay Friedman as your realtor!

- Mariyana Biza

There are realtors and then there are realtors!! I have done several transactions with Jay. Some easy, some challenging. Either way, he is ultra responsive, very well connected with real estate services, extremely hard working, super professional, very knowledgeable, and best of all a great communicator. I have dealt with others and none can hold a candle to his performance. If you are looking to buy/sell, look no further. I always recommend Jay to my family and friends!!

- Bret Castle

My wife and i had no idea what we were doing let alone where to begin when it came to purchasing our first house. We were wanting a realtor to help guide us through this process, educate us, and work with us when convenient for our schedule. The first time we spoke to Jay was at 800pm. This blew me away since most businesses and realtors work bankers hours! Not this guy!!! He is top notch and on point! Our first conversation on the phone was quite extensive getting to know each other on a personal level instead of just getting to the point and buying a house. Anytime we had questions or concerns we were able to get a hold of Jay and get a response faster than you would ever expect! Jay has helped guide us through this process and stood by our side when dealing with the lender and builder. If you are looking to buy or sell a house we highly recommend Jay and his team! They are a professional class act operation that is personable and will be with you till the end of the home buying or selling process and beyond! We have truly built a friend that will last a lifetime!!!

- Jon Dvorak

Jay is an excellent realtor! He helped us get our dream house and was there for us every step of the way. He went above and beyond and even was there for us after we closed on our new home. Our heater went out and he offered to buy space heaters and bring them right over. Jay is very professional, knows what he is doing and knows the area well. We will be recommending him to my friends and would definitely use him again in the future

- Melissa Sanofsky

I came to Jay from another agent that left me needing to find someone who cared about helping me find a home to love. Jay was WONDERFUL!!! Being in the business I wanted to find someone that would give me the customer service that we all deserve. Jay took the time to find out what I wanted and made sure that he showed me enough properties so that, as he put it, "you can make an educated decision on the home you pick". I never felt pressured to do what he wanted, he was there to find what I wanted. Now after the close, he is still available because that is who he is. There for his clients now and in the future. I wouldn't hesitate to recommend that you call Jay. Thank you Jay!!!!

- Stephanie Bohannon

Jay was very friendly and helpful to work with. He was always very responsive to text/email/calls, which is super important when buying/selling a home. We would definitely recommend him to anyone seeking a quality realtor. You won't be disappointed!

- Beverly Purvis

I found Jay after my first agent failed on me. My house was on the market for 3 months before I put my house to Jay's hand. After my first agent, I have interviewed 5 real estate agents to make sure I found the best fit to sell my house in Roseville. Jay is one of the kind person you feel like you can trust the first time you talked to him. All other agents are typical "busines man" with a business plan. Jay is different, you feel like you are talking to a friend who is here to help. He is very easy to talk to when I have question and concern. This was my first time selling my house and he explained to me in each step. He gave me the best advice from the listing price, pictures to the showing of the house. If you follow his advice, you will surely be in a good shape in selling your house. Jay is a busy agents but he responds to every text and phone call in a timly manner. He took care of my house like his house. He also put his clients as his priorities. He spent time calling each showing agents for feedbacks and kept me informed. Jay made every single step of selling the house smooth and easy for me. When the first potential buyer's offer felt through, he quickly found another potiental buyer. Jay also went out of his way to check on my house after we moved out from house. That saved me a lot of effort/time driving back and fore from the new place to the old house. I am very happy that I found Jay as my listing agent. You will not go wrong with Jay!

- Idy Chow

We recently had Jay and his team work with us to sell our home in Roseville. Jay and his team did an amazing job of pricing our home just right and working with the other realtor to make the process go very smooth!! Thanks Jay for all your hard work and we greatly appreciated all your efforts!! I would highly recommend Jay and his team if you are in the market for a realtor.

- Matt Garreffa

Jay Friedman has represented me as a buyer and sellers agent for the past six years... We have done 4 transactions together, and they have all been easy and fast transactions with only a few minor set backs ... all of which Jay handled in a very professional, and diligent way. He and his very professional team has always been in constant communication with me on updates, as well as with the progress of the sale or purchase of my properties. I highly recommend Jay and his team to get the job done!

- Mick Brown

I think God led us straight to Jay! My husband and I are new to the Roseville area, and were completely clueless about what neighborhood to buy in and which realtor to use. We were first-time home buyers with a modest budget; and instead of making us feel like a nuisance (which several realtors had) Jay embraced us with arms wide open. He even called us and THANKED us for reaching out. Who does that?! Hes kind, tenacious, ultra-experienced, and the type of guy you could grab a cold beer with or high-five at church. Jays warmth, knowledge of the real estate market, and genuine honesty won us over immediately. Hell be your biggest cheerleader but also isnt afraid to play the devils advocate-- we now know thats the mark of a great realtor. While youre off looking at a house through rose-colored glasses, hell make sure to point out things like suspicious cracks, flooded grass in the backyard, or dry rot issues. He didnt want us to buy any old house he wanted us to have the perfect home. He respected our preferred budget, was always willing to meet up with us, and answered our questions without making us feel like amateurs. And even though the market is weirdly hot right now, we got the house we put an offer in on!!! We really dont have the words to express our gratitude. But thank you, Jay, for helping us find a place to call home.

- Laura Morris

We were thrilled to have Jay as our Realtor when selling our home. He responded very quickly to every email, text and phone call, gave us great advice, and got us a solid offer in just a few weeks , and with a quick close. He works VERY hard for her clients and best of all, gets results! You won't go wrong with Jay as your realtor. Thank you for all you do Jay!!

- Samantha Agsalon

It's hard to find someone like Jay Friedman . He immediately took care every situation that came up . Immediately. Jay went to battle for Us and Won! If You want to have the Best experience in buying or selling a Home , call Jay Friedman . He has a kind heart . And the business skills to make your Dreams come true !

- Laura Albertson

Jay helped me during my move to Roseville and spent a great deal of time trying to understand my needs in a new home. He was patient and willing to make sure I saw enough variety in homes to make sure I made the right choice. I have since referred him to a friend who also had a successful purchase with Jay.

- Jay Panzica

Jay helped me through a major crisis in 2012 when I desperately needed to short sale my home and I didn't qualify. He was so incredibly helpful during that difficult time that I reached out to him in 2015 when I was ready to buy again. He set me up with my own really cool house portal online. Everyday, I was able to see what was new and on the market in the area and price range I wanted. The house I wanted had only been on the market for two days and already had an offer. Jay was strategic in his advice and I put in an offer that sealed the deal in my favor! I now live in Land Park in the neatest, cutest place. Jay has since helped my mom sell her house in Orangevale and buy the house she's always wanted in Sun City. After talking him up, my friends used Jay and they're about to move into a new home in Rocklin. Everyone I've referred him to has been so happy about how quickly he communicates and keeps them informed. Thanks JAY!

- Jennifer Weiler

Jay says "We get it done." And how! In my case, the sale was of a rental house. I had a property management company managing it, and there was a tenant in the house. I was selling due to changes in my situation, but was sensitive to the disruption this caused the tenant. Well, literally within a day of signing with Jay, he had met with the Property Manager to establish rapport, and with the tenant to establish a process which would allow them to find a new place and move in a respectful way. To fast forward, there were 0 issues I needed to address with either tenant or property managerJay coordinated the whole process. As far as the sale goes, we set an aggressive asking price, yet from the day the sign went up to the day I deposited the check was just 36 days, and the selling price was above what a couple other agents had suggested as an asking price! The process of clearing the inspection issues went very well, between Jay knowing who to work with to complete work, and Jay working through the buyers agent to agree on a reasonable level of fix-its. So bottom line, based on this experience, if you want to sell a house and there are a lot of moving parts along the way to getting it done, Jay is the guy to Get it done, and fast, with respect for all involved.

- Doug Johnson

Several years ago I put my house on the market. I enlisted the help of a realtor who was initially informative & nice, but she became very aggressive in her demeanor, so I dropped the listing with her. Fast forward, I put that same house up for sale this spring & listed it with Jay Friedman. What a difference! Jay never pushed me to do anything I didnt want to do. He suggested nicely some things that I might do to enhance the beauty of my home. I appreciated that. Whenever I had a question, he always answered my calls! Being the seller of my home, he also helped in the negotiations with the eventual buyer of my home. Jay also found my new home for me. I was very specific about some things, some not so much. He brought me to see a home that fit the top specifics on my list. I purchased it. He knew what I wanted. I would highly recommend Jay Friedman to anyone who wishes to sell or buy a home, and needs a realtor to guide them through the process, show them listings and who stays in constant touch with his client. After 37 years in the same house, the move was daunting, at best. Thank you Jay for reassuring me all along the way. Youre awesome!

- Linda Weiler

After going through a few different realtors who didnt know what they were doing I encountered Jay Friedman, who has over 14 years of experience. I was very satisfied with the service that he offered. He is very loyal, and i was able to trust him the whole way. After meeting him i was able to move in to my home within 30 days. He was able to expedite the process and had me moving in sonner than i expected. He has a great crew that will be able to assist you with any issues. Overall Highly recommended and will be going through him again in the future

- Miguel Castro

Jay is much more than my Realtor, he's a great friend. What separates Jay from the rest is that he truly cares about his clients and always goes above and beyond to make sure they are satisfied. Jay never disappoints! I would highly recommend Jay to anyone in the area in need of a top notch Realtor.

- Scott Matter

Let's face it. Buying or selling a home is generally a stressful experience. My wife and I have gone through the process four times in the last 15 years, and it has generally been a very nerve-racking experience. However, in May 2015 we purchased a home and used Jay. We have never had such a positive experience in the real estate market. Despite the fact that the seller was out-of-state, the level of communication and detail we received from Jay was top-notch. The process could not have gone more smoothly. Jay and his team were extremely professional and friendly. Jay knows his stuff and it really shows he guided us through the process each step of the way. We are very happy in our current home, but I know if we ever have the need to sell, we will definitely use Jay. I highly recommend him if you want a stress-free and professional experience.

- Ben Ebbink

Jay is the best! Here's why...my family was relocating to NorCal from the Midwest. My spouse was already in the area and I was still in Midwest selling our home etc. I was beginning to panic with home prices and how quickly homes were moving. I looked for an ELP on Dave Ramsey's financial website (out of sheer desperation in pickup line at school). I kid you not, within 60 seconds my phone was ringing! It was Jay. He caught me in a panic and crying. He assured me that he would take care of us and get us a home. He did that and so much more. He met with my husband the next day. He helped us understand this market and find a wonderful home in our price range. Even more he found a company to bring me closing paperwork at my parents house in Iowa! If you are lost in the process and overwhelmed he's your guy! He truly made sure we understood the process and felt safe with such a huge purchase. He checked in with after to make sure we were settled and enjoying all the area has to offer. He is incredible!

- Carrie Bolshaw

Jay is a friend, he is patient, kind, supportive and wants to see each of his clients live in their dream home. We had very specific criteria and a fixed budget. He worked diligently and with attention to detail to make sure we purchased the right home for us. He continues to be part of your life with client appreciation parties, birthday cards and periodic check ins to ensure you are still happy with your purchase. Jay is your family and friend in your buying and selling of homes. Thank you Jay for all you do.

- Jennifer Reed

We had been underwater during the housing market downturn, and felt we could never get out from under our property--but needed to downsize (daughter starting college soon) and be nearer our kids' high school and my business. Jay helped make that all happen--he priced our home properly so that we sold it in five days (!!), which was so great--with two teens and a slobbery black lab, every showing was a major effort. He also worked tirelessly through all obstacles to get the deal closed. Now we're in a smaller home, walking distance to the kids' school and under five minutes from my business. Our lives have taken a wonderful turn for the better, one we couldn't have imagined six months ago. Thanks, Jay!

- Thea Rood

I've worked with Jay twice now...both buying and selling a home...and will continue working with him for my realty needs until my final breath is exhaled on earth. Dude is fantastic at what he does...period. He takes his customers seriously...and loves helping. Didn't feel like I was just a number to him. In fact, he checks on us regularly and we've become close friends. He cares...trust me. I don't have enough kind words to say, but will part with this -- if you are in need of realty expertise...look no further. Jay Friedman with HomeSmart ICARE Realty is the real deal.

- Adam Campbell

Awesome! I can truly say that Jay is a top notch Realtor and he will help you find the perfect house for you and your family. All you have to tell him is what you are looking for and he will get the job done. My husband and i bought our second home with Jay, and we found the perfect house for my family there was already 5 offers on the table before we put ours in. The seller was ready to choose. I thank God for Jay and all his connections in the industry we put in a bid that was under 2 of the existing offers and we got the house! We have a 3 bedroom 3 full bath with a large loft 2589 sq feet home, large lot almost 8000 sq feet, large in ground pool, large storage/pool house/shelter in the back that could be a small room/studio with a loft storage in a nice neighborhood in a court! We purchased in June 2016 for.... get ready for it..... $325K. Won't He Do It!!!

- Debra Richards

I began the process of selling my house, but was getting no offers. I was told about Jay from a friend who previously bought and sold with him, and the work he does so I gave him a call. Within a week my house was in escrow for much higher than I thought was possible. Jay did a great job of getting my house looking great and took the time to help me every step of the way. Jay was very involved with the process and made the road to selling super easy. I would 100% recommend him to anyone. Exceptional job Jay! Thank you for all your hard work.

- Patrick Vlasak

I was referred by a family member who he also helped. He helped me purchase my first home with no issues or delays. He worked around my schedule and was always available when I needed him. He made every step of the process very easy for me and stress free. I have and would always recommend him to anyone looking to buy or sell a home.

- Niki Mokay

I can't say enough about how AMAZING Jay was during our buying and selling process! We had a failed attempt at selling our home and we're feeling very stuck and frustrated until we met Jay through the referral of our friends and our mortgage broker. He immediately put our minds at ease and we knew he was going to work hard for us to achieve our goals. Jay is attentive to details, reliable, honest and is always smiling! He sold our home quickly and helped us buy the perfect new home. We couldn't be more satisfied with the entire process. He turned a stressful situation into an exciting and enjoyable one. My husband and I highly recommend Jay for all of your real estate needs.

- J.D. Miller

My husband and I were fortunate enough to meet Jay more than two years before he would eventually help us find our house. Jay was initially recommended to us by a morgate broker we were working with in 2014 to assist us in relocating from Southern to Northern California. From the very first contact, Jay made us feel completely at ease. His personable manner and genuine love for people made him an obvious choice for our needs. Jay set up a portal for us right away and kept in close contact with my husband and I until we were able to set up a house-hunting trip some weeks later. Unfortunately, after spending an entire day house-hunting with us, due to unforeseen circumstances, we did not end up moving and Jay seemingly lost his commission. Still he continued to keep in touch with us periodically, even updating our portal and continuing to advise us regarding the local housing market for many months- going far and beyond the call of duty. When we were finally ready to make our move over two years later, we had no doubt Jay was our guy. Again, Jay began working for us tirelessly from the minute we re-initiated contact, this time devoting an entire Sunday (typically his day off!) to helping us in our search. Jay's connections through the relationships he cultivates, extensive knowledge of the local area and real-estate expertise were absolutely essential in helping us secure our dream home in a very competitive market. Jay's winning personality, phenomenal people skills, experience and professionalism made escrow amicable, easy and stress-free. He continued to check-out our property during escrow (as it was uninhabited), completed our walk-through on our behalf, and even assembled a care-package of necessities which was waiting for us when we moved in! We now consider Jay not just our realtor for life, but also our personal friend. Trust Jay as your realtor, and not only will you not be disappointed, but all your expectations will be far exceeded! He's the best!

- Erin Paima

We have now bought and sold a home with Jay! We trust him 100% and would use nobody else! His knowledge of the area is superb. He puts so much focus on you that you feel you are his only client. His rapport with everyone he works with is beyond compare. I asked so many questions and he never made me feel like a burden. After all of his support and guidance, we are proud to call this wonderful human our friend

- Melissa Smith

Buying a house was probably one of the easiest things my husband and I had ever done, thanks to Jay Friedman! I meant to do this almost two years ago, but I would absolutely recommend Jay to ANYBODY and EVERYBODY. Here's why: 1. He is so honest. When we walked through the house we ended up buying, he pointed out every flaw and possible thing we would have to spend money on if that was the home we chose. Things we may want to replace, things that would cause long-term damage, things that we may not like about the home, I mean EVERYTHING.. IN kidding the good things. I valued that, especially not being very knowledgable about homes seeing how this was our first. 2. He is one of the most personable people I have ever met. He wanted to meet with my husband and I for lunch to talk about the home.. What would I say to this guy I don't know? How awkward is this gonna be? I mean even meeting for the very first time, it was just like we had already known each other. He was so nice! It was such easy conversation and he actually CARES what you have to say. Which leads me to 3. He will be your support system. I heard some unexpected news from our mortgage lender right at the end before closing (our one hiccup due to the lender side) and the guy had made me feel like it was a make or break situation and it may not happen... As I am crying hysterically in my car, the first person I think to call.. JAY! He solved every problem that was brought to us keeping so much stress, headache, and heart break from us! 4. He is absolutely one of a kind. Even two years after buying our house we still hear from Jay. He goes out of his way to show his appreciation for his clients and really makes you feel more like a friend. My husband and I can not express how happy and thankful we were to have been able to work with Jay! Thank you so much Jay.

- Candace Scott