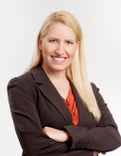 Sandy Jamison
Real Estate Agent at
Tuscana Properties
Currently accepting new clients
Get introduced
By clicking "Submit", I consent to HomeLight's
Terms of Service
and
Privacy Policy
, and I consent to have HomeLight or one of its partners to contact me via autodialed phone calls and text messages, and prerecorded messages, on the landline or cell number I provided even if I'm on any Do-Not-Call list and even if I am charged for the call or text. I understand that my consenting is not a condition of my receiving HomeLight's services, and that I can call 866-627-3398 for services if I do not consent.
Usually responds in 30 mins
Probate Specialist
Foreclosure Specialist
First Time Home Buyers
Probate
Foreclosures
Investment Properties
Sandy's Transactions
Buyer

$1,125,000

01/23/2023

Seller

$1,300,000

01/11/2023

Seller

$1,290,000

12/09/2022

Buyer

$1,075,000

12/07/2022

Seller

$1,450,000

12/07/2022
More about Sandy Jamison
Sandy has been awarded the "Realtor of the Year" by the Santa Clara County Association of Realtors and the "Woman of Distinction" Award by the National Association of Women Business Owners in 2017. Recently she made the "Top 100 Women of Influence" by the Silicon Valley Business Journal as well as topped #2 on the list of "Top 15 San Jose Real Estate Agents on Social Media" by PropertySpark. As an Executive Board Member of SCCAOR and a CAR Director she is actively involved in organized Real Estate at all levels. Sandy's systems, processes, and strategies change the way real estate is sold and the systematic trademarked approach she embraces guarantees her clients satisfaction and success. Unlike the typical real estate agent, Sandy backs her words up with accountability. She will guarantee to sell her clients' home at a time and price they agree too, or she will buy it himself at a ...
Show More
Sandy Jamison's Reviews & Ratings
Tell us about your experience with
Sandy Jamison
Sandy listed and sold my home

After interviewing many realtors, I chose Sandy as my realtor for a property in Gilroy. The property I took back in foreclosure had a ton of issues including vagrants residing in the property, physical damage done by the previous owner and a swimming pool that was algae infested and partially filled with rocks. Sandy handled all of the negotiations with the vagrants and successully removed them from the property while protecting me with with proper legal paperwork in place. She sold the property outside of MLS after marketing the product to her contacts

Sandy listed and sold my home

Sandy and her team are by far the most dedicated, insightful realtors in the business with incredible expertise. Tuscana Properties has your back! Sandy caters to your individual needs. My situation was very rocky but she was willing to deal with my issues head on. She had to deal with park managers, my risk of eviction, legal matters, contracts, addendums, contingencies, even as far as visiting the then home owner in jail. She was also willing to list my home at a higher rate than the other realtors were. Sandy definitely is willing to go the extra mile for her clients and with a great team behind her.

Sandy listed and sold my home

We used Sandy to list our last house. She did excellent marketing on the house and even created a drone video. We got top dollars and the whole things was over within a few weeks, from start to finish. We interviewed many local agents and Sandy was one of the top 3 we finalized. We are happy we went with Sandy as our final choice based on her super strong references. We would highly recommend Sandy to anyone looking to buy or sell their house.

Sandy listed and sold my home

We chose to work with Sandy after interviewing several agents. Sandy won our business with her knowledge, professionalism, and second-to-none marketing strategy/tools. Sandy did not disappoint - we were very impressed with how quickly she was able to get the house marketed and listed (less than a week notice). Within two weeks - we had an offer. In the middle of the sale, we moved out of state and Sandy took it from there. She maintained fantastic communication and worked with us to ensure we closed on time (in 21 days). HIGHLY recommend!

Sandy listed and sold my home

Sandy and Bob were AMAZINGLY helpful in getting our house prepped for the market for over a year before it even got listed. When it was time to put it on the market all of the previous work that they helped us with made a much smoother experience. It is difficult enough even when one has everything well planned out ... so we had the hand holding needed to get us through all the demands of getting the house sold.

Sandy listed and sold my home

Sandy not only helped me buy my home but also when I wanted to sell it she was 100 per cent there for me start to closing. On both sales she was a consummate professional and dealt with numerous hurdles to my total satisfaction. Sandy was always available to answer my questions and to give accurate guidance in all areas of the numerous requirements and documents that arise in both buying and selling a home. Sandy worked extremely hard for me and I cannot tell how thankful I am to have had this very intelligent, friendly, knowledgeable, helpful, professional realtor as my agent. She head and shoulders above any I have ever associated. If you don't call Sandy for your real estate needs you are only hurting yourself.

Show More

Sandy listed and sold my home

Sandy and Bob did an excellent job of helping us line up vendors for inspections and repairs before the sale, as well as guiding us through the sale process, including helping navigate all the paperwork required to sell a home in the state of California. Working with them was so easy all the way from New York. They were so on top of everything they sold the house for TOP DOLLAR, in Lightning fast time, and with no hassles.

Sandy listed and sold my home

Despite convincing myself I should use an agent, of the some 8 agents I extensively interviewed, Sandy was the only one I seriously considered going with. Working with Sandy was more of a partnership with a trusted advisor, as opposed to a big brand name company that expects you to sign their sales agreement, then totally take over using their canned one size fits all bureaucratic corporate approach. Working on her own, she didn't have the expensive fixed staff or brick and morter overhead of that brand name outfit. However, due to her activities being a board member for the county real estate association she is well networked and has an insider's perspective of the business. The virtual support team (photos, flyers, title company, etc.) she has pulled together over time is top notch. Certainly beats a large company who may have it all inhouse, but of mediocre caliber. With a lower profit margin, but higher volume business model, she is also more in tune with local market dynamics. Her demeanor is more that of a mellow, matter of fact psychologist than a stereotypical high pressure real estate sales person. I found this stabilizing influence quite reassuring when navigating the arcane, high stress process of selling one's home without running into legal entanglements. Yet despite this low key "country girl" manner, she was always diligent on follow through. It cleary cost me more than trying to sell the home on my own, but much less than a big name real estate firm due to her lower overhead. Overall it was the best option for someone like me going through their first home sale. This is too convoluted and arcane an experience to try doing on your own for the first time. And you don't want to make a fundamental novice mistake trying to sell a million dollar plus asset. As such, I really appreciated the straight forward, transparent answers I got to the numerous questions I asked going through the process.

Show More

Sandy listed and sold my home

Sandy and her resource personnel were so efficient that I was able to dissolve and complete the sale of my family's estate in 30 days for top dollar...she was extremely caring, knowledgeable, and ethical during the entire process...the ideal characteristics that one would desire under any circumstances. We would definitely recommend Sandy and Bob.

Sandy listed and sold my home

Sandy award of Realtor of the Year is well deserved. She was recommended to us by two other people who had used her services when selling their homes. She is knowledgeable, tireless, and has a great team of people working with her. Our home wasn't on the market for more than 10 days when she got us an "as is" offer for just 10k less than the asking price. We thought we would have to put 50k into it just to make it marketable and had already began looking at available people to do the work. What a relief to not have to deal with that. I highly recommend Sandy to anyone wishing to sell a property.
It's was a pleasure to work with Sandy; we explained our situation to her and she came back with a plan. Not just one plan but several. Sandy made the process very easy and very stress-free. Sandy goes out of her way to get things done. She's a hard negotiator, fair and honest, and she gives great advice on how to stage your home for sale. Once the ball starts to move, there no stopping her. Sandy returns calls and responds to texts and emails within a reasonable time. Would we use Sandy again? Most definitely!

- barbosaggnes0

I worked with Sandy Jamison on my recent home search, and would never have graduated from long-term Bay Area renter to Bay Area homeowner without her assistance. I got into my first home in less than two months after starting my search with her, and am certain that had we not been introduced I would still have been a point of running searches on the Internet thinking about going out and looking at homes instead of where I am today: looking forward to starting my new life as a homeowner in a new Bay Area community. What sets Sandy apart from the pack of realtors and brokers in the Bay Area real estate market? Quite simply, she listens. I told her what price range of home I was comfortable in looking at, even though I told her I really didn't think I could find a suitable house for that price, and she started sending me listings in that price range to look at without showing me homes over the budget I had set. I told her what communities I thought I should look in based on my own research and consideration, and she steered me towards listings that met those parameters. I told her that my time was limited and I didn't want to waste my already limited time looking at homes that didn't meet certain parameters I had already determined, and she told me what not to waste my time looking at. I even gave her feedback about pet family members' expectations and input on the home search, and she took their considerations seriously instead of dismissing them outright as the average realtor likely would have done. When we did come across the perfect house that met all of my requirements (as well as those of my pets) and I waffled about moving forward, she said just the right things to encourage me that it was worthwhile to proceed and not a waste of our mutual time. Then, once we found the house and got "in the contract", she was invaluable to moving the process along, helping me line up financing, and actually getting the deal done. All in all, Sandy's help was absolutely invaluable in the process, and there is no question that she is the reason that the pets and I are for the first time excited about an upcoming Bay Area move to a permanent Silicon Valley home. While I am confident Sandy would be excellent to work with regardless of your level of Bay Area home buying experience, I would definitely recommend her to all prospective first-time homebuyers, as she will listen, encourage you, and be supportive without being pushy or steering you in a direction you are not comfortable with, which is exactly what you want out of a broker when you are contemplating purchasing your first home in the pricey Bay Area housing market.

- kprinz6

Working with Sandy has been a pleasure and a very nice experience. She was extremely helpful in the entire process while she guided us through every step. There was no pressure ever and for every property, we saw she always made sure we weigh the pros and cons and answered all our questions. With her guidance and help, we found a perfect home for our family, and even after moving in we always reach out to her for help all the time and she has always been there. We are glad that we had Sandy as our Realtor because in this entire process we found a great Friend in our Realtor.

- divyabaiduppal

My husband and I were first-time home buyers. We did not have a lot of money to put toward a house but enough to at least start looking. We met Sandy at a "first-time home buying" seminar. I called Sandy up and she was really honest and realistic about our situation. She was very excited about helping us in finding the house we could call home. I was really unfamiliar with the process of buying a house, but she was very patient and helped us through it. No matter want question we asked she always made us feel that it was a valid question. She explained each step of the process in the beginning and through each step would go into more detail about the next step. Within 1 week of calling her, she found us homes to look at. When looking at one of the homes she pointed out something different about the house and right away she got on the phone and found out there was a special easement for the property. She explained it to us and we decided to keep looking. The next house we looked at was THE house. She found us the home of our dreams (but on a smaller scale due to our budget). When we told her this was the house for us, she was quick to start the process. She made sure we were meeting our deadlines. Due to her hard work and dedication, we were able to close a week ahead of time. Sandy was able to get us our home and I feel that if it wasn't for her quick response, dedication, and positive attitude we would still be looking and waiting for our house. We are so thankful for meeting Sandy and all the help she has done for us.

- Sandy Gandara

I don't know how to write a review about Sandy Jamison without sounding like I'm related to her. I assure you I am not, she was referred to me by a good friend. I don't think my wife and I could have done this without Sandy. This is our first home and we just got married so there was a ton going on. We had a problem with the first company we had pre-approval with for our loan, Sandy helped find us a new loan agent, she walked us through the whole process and answered ALL of our questions and there was plenty. I really couldn't say enough good about Sandy. Everywhere my wife and I go and someone is talking about buying a house we tell them about Sandy. Seriously, she is not my sister she is just the best real estate agent my wife and I could have hoped for.

- mjg7532

Sandy is fantastic. She was an integral part of my effort to get top dollar for my house in San Jose. From our first phone call, she instilled confidence. She gave me a focused punch list to work on, all of which helped the marketability of my house. She gave me a thorough market analysis that helped me set the best price. She guided the process of placing the house on the market. She gave me solid advice during negotiations and with her help, I achieved my financial expectations. Sandy is a marvelous and skilled broker and representative. if you are in the market for a place or hoping to sell one, look no further.

- Bill4001

Sandy assisted us with selling our home in Blossom Valley in San Jose. She was professional, helpful, and always available to answer questions and our concerns. We would be happy to recommend her to anyone that needs an excellent real estate agent.

- esbaluta

Sandy is an outstanding and wonderful broker. She goes way above and beyond the call of duty to help her clients. I highly recommend her to anyone who is looking to sell or buy a property.

- Frank Azad

Sandy sold our home near Lake Almaden and helped us purchase a home in the Montevideo community. She was patient with our home search as we had a very specific area we were looking to buy within. She was very responsive to taking us on home searches since many times we would want to go see the home right away when they came on the market. She would also make herself available for night and weekend appointments to accommodate our busy schedules.

- user958905158

As a first-time homebuyer, I don't think I could have known less about what it took to purchase a home in the San Jose area. I got into contact with Sandy as the listing agent for a property I was interested in. While that property had already accepted an offer, Sandy immediately jumped right in to help me with my search for a condo. Sandy made herself available weekdays, weekends, and nights to answer my questions or meet up with me around my crazy schedule. Sandy gave excellent advice and guidance that ultimately led me to purchase a condo in a great area for a great deal. A process that could have been so horrific for me turned into a pleasant, stress-free, and exciting experience thanks to Sandy's help. I would recommend Sandy to anyone looking to buy a home. She has a genuine desire to help others and I know I will be calling her in years to come when the time comes to purchase my next home.

- user57079928

My husband and I were working so many hours that we didn't have time to go through the home searching process. We knew exactly what we want and so we gave Sandy a list of our criteria. She found a home for us within the price range and everything we wanted. Super knowledgeable and always available. You can ask her any questions and she will tell you the facts. In the end, instead of handing over a stack of documents, she gave us a CD with all of our signed documents. I appreciate that CD, no searching through all of my files for these documents. Thanks, Sandy!!

- Jen Thuong

We purchased 2.6 acres in Morgan Hill. She investigated the property thoroughly and helped us negotiate with a stubborn seller. She was able to close the property in a timely manner. She also was able to be firm but professional when talking with the seller's agent. Sandy also guided us to the title company which was most reasonable and efficient. When we begin building our new home we will definitely contact her to list our current home. I find the negotiating process to be stressful but Sandy gave us excellent advice and assured and encouraged us through the process.

- prusch

There is only one word to describe Sandy: Fantastic! If there were more than 5 stars, I would give them to her. I initially planned on calling 5 realtors, as I had 5 recommended to me by friends and family. Sandy was the 3rd that I called, but I didn't need to make any calls after I talked to her. She is extremely friendly and knowledgeable, and willing to spend whatever time I needed with questions. This was especially a big deal for me, as I was a first-time homebuyer. I knew I wanted to buy a condo, and she did not try to talk me into anything out of my budget. We visited a few places, but quickly found a place we really liked. At the open house, the seller's realtor gushed about how good Sandy was to deal with, which I have positively helped us secure the deal. Once we were ready to submit our offer, Sandy came over to our house on a Sunday evening to get our paperwork filled out, and the offer submitted first thing Monday morning. On Monday night, Sandy got a call saying that the seller was going to accept someone else's offer. Sandy was adamant that she would do everything she could to get our offer accepted. The next day we had to revise our offer and Sandy ran over mid-day to get my wife's signature on the new offer. By the end of Tuesday, we had our offer accepted. I am 100% confident that without Sandy, we would have lost the property. Usually, the story ends there, but 2 weeks later, Sandy called to ask if we needed boxes, as one of her sellers was giving them away. A couple of days later she delivered the boxes to us! I can confidently say that I have found my realtor for life, and if anyone asked me if they should use Sandy, it would be a resounding YES!

- bwright 24

I was a first-time home buyer and I reached out to Sandy because I was interested in a property she was selling. I was not working with a realtor or a lender at the time, but Sandy was quick to recommend a lender who she trusted and knew could close. I was also immediately attracted to Sandy's friendly demeanor and openness to answer all my questions. I asked Sandy to be my realtor. The things that I liked most about Sandy were her commitment to close quickly and her loyalty to me. Throughout the process, Sandy was proactive in getting status updates from the seller and making sure the seller selected my offer. She even managed to get the seller to accept an offer that was lower than the asking price. Sandy also arranged for the seller to pay some closing costs. She carefully analyzed the HUD statement at closing and noticed that some of the costs were not expensed to the seller. The seller was reluctant to proceed with accepting the costs, but Sandy spoke with the seller and succeeded, saving me a couple of hundred dollars. This amazed me and showed Sandy's tenacity in always having the buyer's interests. Thank you Sandy! I strongly recommend her.

- Ignacio Escamilla

This is my first review and Sandy is well worth it. 1- Bay area is a crazy Real Estate market, where others outbid you by 50k easily or cash buyers that can pay on the spot. 2- With all the new regulations it is more difficult now to qualify for a home loan than ever. I picked up the phone and called "Sandy", the listing agent of a condo I liked. I was thinking that she - like some other Realtors- will not pick up the phone or she will tell me that the property sold already. Sandy, however, picked up her phone like she was waiting for me to call (turns out, she does that all the time. She told me the property was still available and asked me if I'd like to take a look at it "now". I wasn't even ready for that kind of response, but I met her that same day after work at the condo and decided to make an offer. I liked Sandy's personality and felt that she genuinely wants to help, so I had her represent me. The seller accepted my offer, but now the loan process turned into a nightmare. I almost gave up finding a lender, but wait...Sandy comes to the rescue and gives me hope and refers me to a lender, who made it happen. Yes, I am a proud owner of a little condo that is perfect for my family.My family and I owe it all to Sandy. She is our angel!!

- Rn13

Sandy is awesome! I had to sell my home in California while I was moving out of state. She set up the entire process and sold the house in the first week! Sandy is a "super-agent". I would highly recommend Sandy. She always makes time for her clients, even in the evening!

- sara930

I had the pleasure of meeting Sandy about four years ago, but at that time, I wasn't even thinking about buying a home in California! So my time arose this year and could not believe the ease I had in my first home - ALL due to Sandy and her extensive knowledge of the market in the Bay Area and her commitment to my needs! Her tools and skills made it so easy for all transactions. She was dedicated and committed through the end and not to mention her personality is top-notch!

- mms0429

Sandy helped us buy our house in San Jose and was extremely knowledgeable. She went above and beyond in helping us negotiate the short sale for a great price. I HIGHLY recommend her and have worked with many agents before so have a good basis of comparison. She really knows San Jose and provides great advice.

- user4332413

There is a reason why Sandy Jamison has all 5 stars on Zillow, and I cannot express enough how much of a positive impact she had on closing my deal (it would have never happened without her). I had found a parcel of land that was extremely rare for the price and location, and unfortunately also had a staggering amount of complexities tied to it. In short, there had to be a plethora of legal work, discovery and enumeration conducted in order to ensure that the deal would not fall through; and to be completely honest Sandy performed beyond all of my expectations. I never imagined it would be such an arduous process to go through, and I began to lose hope at certain points. Sandy was working day and night on this deal, which I may add was NOT a large deal by monetary standards; nevertheless, she performed as if this was the largest deal of her career, and in the end after numerous legal setbacks, working with attorneys, countless bankers, title-officers and even business managers in different countries, we prevailed directly because of her relentless tenacity! Truly, I have no words to express the gratitude that I have for this compassionate and hardworking individual, and I know that the next time I pursue another parcel and or property, it will most definitely be through Sandy Jamison! P.S. Sandy, thank you so much for all of your efforts. Its impossible for me to imagine someone who will work harder than you to ensure that a deal is successful. I am forever grateful, and wish you the success in all of your future endeavors!

- Mark Veron

I was managing a rental house for two partners until recently when they decided it was time to sell. We wanted to sell the house without having to make the tenant move out. I contacted Sandy and within 2 days she had offers from 3 investors. The house was sold with the tenant in it and the whole process took about 2 weeks. It was a win-win for everyone. What I felt best about Sandy, was that she did EXACTLY what she said she was going to through every detail of the process. She well deserves the 5 star ratings she gets.

- Serge Maximoff

I came in from out of town to sell my father's home in San Jose. I did a little screening, and liked Sandy from our initial conversation. Dad's move into the Assisted Living facility happened quickly, and from my first emergency flight out to California to get him moved, Sandy was right there. She assessed the work to be done on my Dad's home, found the contractors that were necessary, involved me in the bid process as appropriate and was completely transparent with every step. We probably worked with 5 vendors to get his house ready, and every one was responsible, honest, and very fast. Once my Dad's home listed, we had 2 offers in about 3-4 days and were under contract within a week. I can't say enough good things about Sandy and her service. Use her and you'll be extremely satisfied!

- Eric Mann

Sandy is a consummate professional and quite simply the best realtor we've ever done business with. She's extremely knowledgeable, responsive, resourceful and will go the extra mile "literally" to earn your business. Although, we live in Danville; she was willing to make two visits to our home from San Jose to earn our business. She successfully marketed, priced and staged our San Jose home in a slowing marketplace that eventually sold in three weeks and over asking price. We couldn't have been more pleased. Quite, simply you have to hire Sandy, otherwise you will be disappointed with anyone else.

- Ryan Ong

Over the last year Sandy was our real estate professional in the sale of two very different Santa Clara Valley properties: The first was a total fixer-upper in Santa Clara where she fairly represented both buyer and seller, and the second was the successful sale of a completely remodeled, staged and promoted house in the Berryessa foothills of San Jose. The diverse issues that came up between these two properties made me very thankful that we had such an experienced, knowledgeable and capable professional representing our interests. Sandy understands the market, real estate law, contracts, negotiations, and in our case, what a seller must do to prepare a house for maximum appeal from buyers. Sandy is also a real people person, easy to work with and very accessible, with a good staff to back her up. I highly recommend Sandy and the Tuscana team.

- Robin Jiguor