Find the perfect Hauser real estate agent
We analyze millions of home sales to find the best performing real estate agents.
Top Hauser real estate agents
Need a real estate agent in Hauser, ID? HomeLight compares objective performance data from all 174 of the city's agents, so you can choose the best. The top 3% of agents in San Francisco do 1.7x more real estate deals than the average agent — and they sell homes 1.0x faster.
"I looked into HomeLight and filled out my information. I received a phone call from an amazing realtor... sold our property within the first month."
Eryn F.
See how 20 of the top REALTORS® and real estate agents in Hauser, ID stack up
Why you need a top real estate agent in Hauser, ID
The best real estate agents out there know how to close deals quickly and painlessly, plus save you money along the way. A top 3% Hauser agent does 218 deals a year, compared with the average agent's 47 deals. They save buyers 5.2% more than their average-performing counterparts, and save sellers $12,297 more than average.
Top Seller's Agents
A top seller's agent in Hauser makes $12,297 more dollars for sellers, wraps up the selling process 30.6 days faster, and sells 253.7 more homes than the average agent.
Sale Price / List Price (%)
Days on Market
Lower is better
Top Buyer's Agents
When compared against the average real estate agent, the top Hauser buyer's agents move about 171.74 properties and save buyers $33,866 on their home purchases.
Sale Price / List Price (%)
Lower is better
Ratings and reviews of top real estate agents in Hauser, ID
Recent reviews for Hauser real estate agents and REALTORS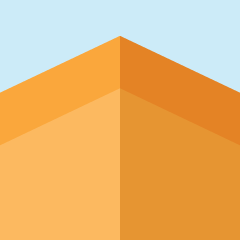 Kevin Hollyfield
Windermere Coeur d'Alene Realty, Inc.
"We've worked with Nick four times over the past five years and will only choose Nick for our future home buying/selling needs! Our first purchase was in 2015 and that's when we met Nick. He developed a relationship with us, which allowed him to not just listen to our needs and our wants but understa..."
"Reached out to HomeLight... chose the realtor we liked best, had a listing in under a week... received an offer(at full asking price) within 24 hours."
Linda D.
"The day my house was on the market it was sold for $5000 over my asking price! I will definitely use HomeLight again to sell a home!"
Cody E.
"HomeLight saved us a lot of work... because we weren't sure where to start. We highly recommend using HomeLight to find a reputable, skilled realtor!"
Vicki F..
Check out some of
our other

resources for

Hauser

homeowners
When's the best time to
sell my home?
Use housing market data in your city to learn the best and worst months
to sell your home.
How much commission do real estate
agents make?
Use this calculator and real estate agent commissions data
to find out.
Sell your house
in Hauser fast
Find out what cash buyers are willing to pay for your
home right now.
Advice from America's
Top Agents
Get the latest real estate tips and learn how to sell your home faster and
for more money.
Simple real
estate calculators
Use our free calculators to help you make informed financial decisions when buying or
selling a home.
Find out what your
home is worth
Get a free estimated value of your home in less
than 2 minutes.