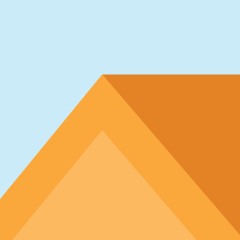 Kristine Kraft
Real Estate Agent at
Irongate, Inc Realtors
Get introduced
By clicking "Submit", I consent to HomeLight's
Terms of Service
and
Privacy Policy
, and I consent to have HomeLight or one of its partners to contact me via autodialed phone calls and text messages, and prerecorded messages, on the landline or cell number I provided even if I'm on any Do-Not-Call list and even if I am charged for the call or text. I understand that my consenting is not a condition of my receiving HomeLight's services, and that I can call 866-627-3398 for services if I do not consent.
Kristine is Move Safe™ Certified
Kristine uses the following tools, technology, and practices that help keep you safe during COVID-19:
Military
First Time Home Buyers
Foreclosures
Investment Properties
Farm Property
Relocations
Probate
New Construction
Luxury Specialist
Retirement Specialist
Land Specialist
More about Kristine Kraft
Hi! I'm Kristine, and I'm a full time agent who is also an investor/landlord. I pride myself in taking my clients' transactions seriously with thorough, in-depth research and by caring for their interests -- just as I would if it were my own sale/purchase. I believe in honesty, hard work, and perseverance. With me, you get real estate knowledge and the honest facts, the good and the bad. I want my clients to have all the information necessary for them to make their decisions and to feel comfortable in those decisions. Every client deserves personalized, focused attention. I promise excellent attention and follow through, to be the agent who is engaged and present every step of the way, especially in a time when people seem distracted, impersonal, and distant. I constantly stay aware of market conditions so that I can adequately advise my clients, but avoid high-pressure or being pushy. With careful consideration of you and your transaction, I strive to be the agent you can trust and rely on. I'm your agent, your advocate!
Kristine Kraft's Reviews & Ratings
Tell us about your experience with Kristine Kraft
My experience was awesome. She took me seriously even though I probably didnt deserve to be. She's polite and persistant!

- Noah W, buyer in Montgomery County 3/2018

Very professional and helped us with all our questions

- Josh S, buyer Montgomery County 9/2017

She was awesome. She went above and beyond what I expected her to. I will recommend her to everyone I know

- Jon T, buyer Montgomery County 8/2017

Kristine was an absolute delight to work with. If you're looking for a realtor that works hard for you, makes herself available, and keeps you in the loop throughout the whole process, you're selling yourself short going anywhere else. Kristine's expertise in the housing market made our home buying experience very pleasant. We were able to close on our house with confidence knowing the process was very thorough. I would confidently recommend Kristine to my closest family & friends.

- Zach and Jena S, buyer in Warren County 10/2015

When I first met with Kristine Kraft to look at houses, I was expecting the typical realtor opens the door lets you look around answers some questions and leave experience. The experience I got with Kristine was far from anything I could ever expect from a realtor. When Kristine arrived at the first location on the list she came with a folder packed with information on each house we were going to look at that day. Inside this folder was information on comps in the area so I could get an idea of how much the house could potentially cost, flood plan areas, what the house was last sold at, inspector information et cetera, all the information one would need to make an informed decision. At that moment I was beyond impressed with Kristine's preparation but it didn't stop there. Kristine didn't just opened the door and left me to look around she did her own investigating, running the water checking for leaks, looking at the workmanship of the house, pointing out things that I might have missed, all so I could get a better sense of the overall condition of the house and she did this while staying neutral in an effort not to sway my opinion one way or another. Because Kristine and her husband flip houses as a side business she had an amazing amount of knowledge of house construction on what was done right what looked shady and she is very resourceful knows where to find information on a particular house and if she doesn't know the answer to something rest assured she will find it for you. Kristine is very professional and extremely straight forward, her integrity is beyond reproach. She has the if you're not satisfied I'm not satisfied attitude and approach to her work, she was willing to call me on Labor day weekend while she was away with her family on vacation just to make sure I was informed and up to date on what was going on. Kristine was always available to answer any questions or concerns I had. With Kristine Kraft in my corner she gave me the confidence I needed to take the big leap of buying a house and the secure feeling that she had my best interest in mind and wasn't going to let someone pull a fast one on me. After I put an offer in and after the inspectors came she always made sure I was aware and that I understood everything about the process I was a part of. Made me aware of all the programs I was entitled to. I am extremely satisfied with Kristine, beyond satisfied in fact and from this point forward will be the only realtor I deal with. In short if you're looking to buy a house and you want a hard working realtor who has your best interest at heart then Kristine Kraft is your only option.

- Tim S, buyer Greene County 11/2015

I know for a fact that Mrs. Kraft is looking out for the people she works with. I always do my homework before I make any decision. What I mean is, I went along with numerous family and friends when their realtor showed them the house. I ended up getting the best one I have ever encountered with Mrs. Kraft! She puts in MANY hours of research into the property before we even look at it to make sure it fits your needs, and there are not any hidden problems. I was a carpenter for six years prior to joining the Air Force, so I knew what to look for and also knew the current codes. When we arrive at the house, she starts looking high and low for problems. Most of the time she finds these minor defects before I did. She was an absolute pleasure to work with; it was an easy experience too. I do not have one bad thing to say. She has the best work ethic, is honest, very knowledgeable, and gives you the facts. There are not many realtors out there like that! If you are worried and skeptical about finding the right realtor, your hunt is over. Thank you Mrs. Kristine Kraft for all the work you have done for me. I'm all set up in my new house I imaged being in the past few months because of you!

- Brent, buyer in Montgomery County 3/2016

Kristine was amazing to work with. I had tried a prior realtor before her and wish I had Kristine from the start! She did a lot a research on the area to sell my property and did several open houses for me. She always answered my endless questions and worked with my crazy work schedule. Kristine encouraged me the whole time my property was listed for sale and never gave up on me or my house even when I was discouraged about it. I would highly recommend Kristine to anyone looking to sell or buy a home. She really listens to what YOU want and makes sure everything goes smoothly for you. I know the next home I will buy I will be calling Kristine back to help with the process. Thanks so much again for everything!

- Danielle C, seller in Clarke County 1/2016

Kristine is amazing! This was our first time searching to purchase a home, and Kristine patiently remained at our side for months. She explained the intricate details of the entire process, not only paying attention to the buying process, but also looking to the future to any implications for the eventual selling process. Kristine is an expert with VA loans and understands military life in addition to traditional loans. We have three sons, and Kristine was extremely flexible in adjusting to meet their needs. She looked out for our family as though it is her own. Kristine is not afraid of hard work and often put in long hours on our behalf to ensure properties were well researched. She made herself available and is prompt in responding in the rare event she is not immediately available. My only complaint is that there are not more Kristine Krafts! While some other agents put sales quotas, team goals, or personal desires above those of their clients in order to build statistics, Kristine does not. She will not budge on matters of ethics and will treat each client as one who matters. You will not become just a number in her care. Even now, after our search has ended, Kristine continues to check in and offer assistance any time it is needed. We recommend her at every opportunity!

- Kimberly S, buyer 1/2017

Kristine is the best. She looks out for the best interest of her clients. She is at your side every step of the way. We were so pleased with her during the selling of our home that we used her for the purchase of our new home. She is very knowledgeable in every aspect of her job. We will use her services in the future if we decide to sell again. Thanks Kristine. Gary and Barb

- Gary and Barb, seller and buyer in Warren/Preble Counties 1/2017

This was my first time selling a home so to say the least I was not to knowledgeable, Kristine came very highly recommended and now I know why. She took all the time I needed to understand how to prepare to sale my home and that was very important to me because selling my home was a very emotionalexperience for me. She always answered my phone calls when I had questions and guided me through the preparations needed to have my home ready to be put on the market. It's a personal and rewarding experience all at the same time and I feel I also gained a good friendship. So for the best home buying or selling experience I highly recommend Kristine Kraft

- Tammy B, seller in Warren County 1/2017

The only realtor I will ever call is Kristine! She always got back to me with answers to every question that I had the same day that I tried to reach her. My husband and I were so lucky to have her on our side. She did her best to do what was right for our family instead of what was easiest for her.

- Jamie & Alfonso, buyer in Montgomery County 2/2017

Kristine is an amazing person. She will be our realtor whether we are buying or selling. She is always on top of it all. She gets back to you in an amazing amount of time. If she doesn't have the answer she will dig until she finds it. I can't say enough good about her. We transferred from out of state and this poor woman hauled us around a 50 mile radius of my husbands job for about 6 months before we found a place to call home. Not once did she ever complain. She is outstanding at what she does.

- Jamie P, buyer in Butler County 8/2017

The greatest. Thank you so so much Kristine!!!!

- Charlie M, buyer Montgomery County 3/2018

Kristine has been a tremendous help in our home shopping experience. The housing market is so competitive in our area and Kristine has made it quite easier and enjoyable. She has great integrity & character and serves her clients at the highest level. We highly recommend Kristine for your real estate needs.

- Josh G, buyer Warren County 6/2018

Kristine is an amazing, there isn't much more I could ask for in a realtor. she went above and beyond to help us find a home that met each of our wants and needs. We had a unique situation as we were still living in Hawaii while trying to buy a house in Ohio. Kristine made this entire process worry free for us, she worked all hours of the day and night researching and visiting properties. Kristine was very flexible and worked around our schedules and time difference, she also answered any and all questions we had in a very timely manner. Overall our experience with Kristine couldn't have been better, I'll gladly recommend her to anyone looking for a great realtor.

- Josh S, buyer in Butler County 6/2018

Kristine was awesome!She was extremely helpful, very thorough, and a hardworker. This was my first home and I had alot of questions,she took the worry out of it all. Would highly recommend her.

- Tabatha S, buyer in Butler County 12/2018

Kristine was GREAT! I would have been lost without her! She knows her stuff, for sure. She definitely went above and beyond. I would definitely use her services again and will recommend her to everyone I know.

- Debbie W, buyer in Montgomery County 1/2019

She is truly the perfect realtor for the job! She works extremely hard for you and does whatever it takes. Kristines knowledge is superior, and Im convinced she is the best in the business.

- Brent P, seller in Montgomery County 3/2019

She has been amazing! Could not have asked for a more knowledge and willing agent. She has gone above and beyond for us. This is our first home and I have been so happy with the experience.

- Ashten J, buyer in Montgomery County 3/2019

Kristine knows the business very well. She is very thorough, professional and easy to work with

- Lisa M, buyer in Warren County 8/2019

Kristine went above and beyond what is expected of an agent. She found things that needed to be taken care of in our home and the one we purchased that no one else even noticed. She saved us at least $3,000 on repairs the buyer wanted. We had some other issues with the buyer that she handled very professionally. Kristi is exceptionally knowledgeable about all phases of real estate. She sold our house in one day and took care of all paperwork efficiently and timely. I would and have recommended her to everyone.

- Marcia K, seller and buyer Butler County 10/2019

Kristine was an absolute pleasure to work with. Very knowledgeable and dependable. I would recommend her to anyone looking for a new home.

- Katie S, buyer in Warren County 10/2019

Very professional in every aspect, Kristine went above and beyond at every step from first contact to closing.

- Tom B, buyer in Montgomery County 10/2019

We love Kristine! She was amazing and extremely knowledgeable, we will only use Kristine in the future and will recommend her to everyone!

- Molly G, buyer in Montgomery County 12/2019