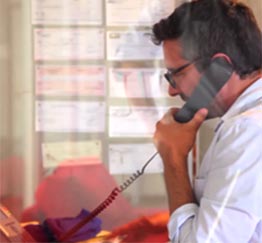 Our story starts when founder Drew Uher and his wife set out to buy their first home. Finding the right real estate agent was a daunting process. There was no real way to research an agent's past transactions, and searching through review sites took hours. After working with several different agents, it was clear that not all of them are created equal. Ultimately, we take the guessing game out of finding an agent and allow you to pick from the cream of the crop.
The people at HomeLight are passionate about making real estate better. That's why we've built the best new way to find a real estate agent, and it works by matching you with agents based on their actual skills and experience.
Imagine interviewing someone for a job without a resume; that's how most people find a real estate agent. With over two million agents in our database, we give you the 'resume' of an agent before you decide to work with them. Buying or selling a home is often the largest financial transaction of one's life, so don't trust that to just anyone. Having the right agent (with the right resume) can make a huge difference.