Find the perfect Phoenix real estate agent
We analyze millions of home sales to find the best performing real estate agents.
Top Phoenix real estate agents
27,126 real estate agents are active in Phoenix, AZ. HomeLight analyzes every agent's performance history to find the best ones in your area. Data from thousands of transactions show that the top 3% of Phoenix real estate agents sell homes in 40 days and work with 460 homes, which is 1.8x more than the average.
"Their website was simple and easy to use, and their staff is very friendly and great to work with. HomeLight made sure that I was satisfied... I would highly recommend using them as the best place to start when selling your home."
Neal V.
See how 20 of the top REALTORS® and real estate agents in Phoenix, AZ stack up
Why you need a top real estate agent in Phoenix, AZ
Experience pays off, and Phoenix's top 3% of agents have it in spades: They do 460 deals a year, compared to the average agent who does 101 deals annually. Top agents also save their clients an average of 30.63 days on closing. Let's run the numbers and see how much money you could save with a top Phoenix agent.
Top Seller's Agents
Top seller's agents in Phoenix work with 1.8x more properties, gain sellers 5.6% on sales, and move homes off the market 30.63 days quicker when compared with average seller's agents.
Sale Price / List Price (%)
Days on Market
Lower is better
Top Buyer's Agents
Compared to the average agent, top Phoenix buyer's agents purchase 149.04 more homes and save buyers $8,956 on every deal.
Sale Price / List Price (%)
Lower is better
Ratings and reviews of top real estate agents in Phoenix, AZ
Recent reviews for Phoenix real estate agents and REALTORS

katie lehman
Long Realty The Fox Group
"Lauren will be my forever real estate agent! She helped me buy my first home and made me feel so comfortable and confident i was making the right choices. She is such a genuine, sweet person that truly wants you to be 100% happy in your decisions so she is there for you the whole way. Extremely pati..."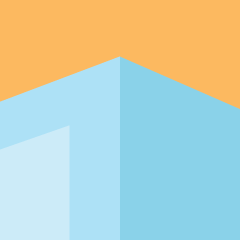 "Leslie has been SO helpful since the beginning. I let her know I was interested in buying a home she came to look at within an hour of letting her know I wanted to buy it. Negotiations started and she was doing everything she could to help. I ended up buying my first home thanks to her. Just recentl..."

Janis Baron
Re/max Fine Properties
"I cannot say enough to recommend Tony Champy for your real estate needs. He handled the purchase of my son's home and also helped me sell a home in South Scottsdale. In addition, he negotiated our purchase of a condo in Carefree during the pandemic. He is knowledgeable, caring and walked us through ..."
"HomeLight's referral is great! The Realtor set the price right and... guided me through all the way to the end to close the deal. Very good customer support! I am happy with their service."
Paul P.
"I registered with HomeLight and in less than 24 hours I had 2 real estate agents contact me eager to help me with my home selling needs. It was easy, no surprises, and my home closed without a hitch"
Leslie C.
"My agent wrote a killer MLS listing and also had a stunning drone video made to show it off. That lot sold in 10 days, thanks to his efforts. I can't thank HomeLight enough for helping me connect with the exact agent for me."
Joan P.
Meet top real estate agents who focus on these
Phoenix

neighborhoods
| | |
| --- | --- |
| Active Agents | 4,880 |
| Time on Market | 110 |
| Avg. Sale Price | $192,722 |
| | |
| --- | --- |
| Active Agents | 3,181 |
| Time on Market | 93 |
| Avg. Sale Price | $146,263 |
| | |
| --- | --- |
| Active Agents | 4,146 |
| Time on Market | 105 |
| Avg. Sale Price | $132,269 |
Find top real estate agents in cities near Phoenix, AZ
Check out some of
our other

resources for

Phoenix

homeowners
When's the best time to sell your
home in Phoenix?
Use housing market data in Phoenix to learn the best and worst months
to sell your home.
How much commission do real estate
agents make?
Use this calculator and real estate agent commissions data
to find out.
Sell your house
in Phoenix fast
Find out what cash buyers are willing to pay for your
home right now.
Advice from America's
Top Agents
Get the latest real estate tips and learn how to sell your home faster and
for more money.
Simple real
estate calculators
Use our free calculators to help you make informed financial decisions when buying or
selling a home.
Find out what your
home is worth
Get a free estimated value of your home in less
than 2 minutes.