Find the perfect Dallas real estate agent
We analyze millions of home sales to find the best performing real estate agents.
Top Dallas real estate agents
The top 3% of Dallas, TX real estate agents can save buyers an average of $50,224 for those trendy Deep Ellum flats. Using real transaction data on the 3,912 Dallas homes, HomeLight measures out the top real estate agents so you can save money and lock down your dream place.
"The process was so seamless and because we used HomeLight, we were setup to work with one of the best agents in our area. We closed on our house just one month after using HomeLight and my husband and I couldn't be happier!"
Audrey H.
See how 20 of the top REALTORS® and real estate agents in Dallas, TX stack up
Why you need a top real estate agent in Dallas, TX
There are 18,568 real estate agents in Dallas, but the top 3% move 1.8x more properties than average real estate agents. The best seller's agents make clients 4.4% more ($16,777) on a sale, which you could use for home improvements on your Lakewood lake house. The best buyer's agents save buyers an average of 7.8%, which works out to $29,534 in cash.
Top Seller's Agents
Sell your Dallas mansion with a top Dallas real estate agent and you could make 101.0% of the list price on average. Average agents sell for 96.6% of the list price, which breaks out to a $16,777 difference when compared to top real estate agents. Think about all the extra square footage you could get for that!
Sale Price / List Price (%)
Days on Market
Lower is better
Top Buyer's Agents
Thinking of snatching up a Tesla to speed down Dallas' freeways? Top real estate agents in Dallas save buyers 86.7% on the list. An average real estate agent only saves buyers 94.5% on the list price. Without that extra $29,534 you could miss out on your fancy ride.
Sale Price / List Price (%)
Lower is better
Ratings and reviews of top real estate agents in Dallas, TX
Recent reviews for Dallas real estate agents and REALTORS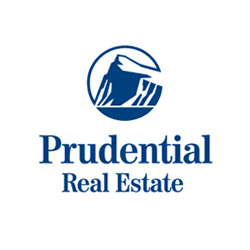 William Davis
Prudential Worldwide - Keller
"He is by far the most knowledgeable and skilled agent I have ever dealt with in 60 years. As a former broker, I can't tell you how accessible he was to us as well as dedicated and determined to make the best transactions for us. Our buying and selling was extremely smooth with no glitches and all wo..."
Rachel Flores
Sackborn Corp LLC
"I was referred to Veronica by a friend because she loved her experience with her. Well, we could not have been happier to have her on our side during the home buying process, especially in this crazy market. Veronica definitely went above and beyond to find our home! She worked hard long hours, put ..."

Andrew Kluttz
The Wall Team Realty Associates
"Stay far away if you're selling your home. Unresponsive, and very passive with your home. It will sit on the market while they sit on their butts. There is no active marketing. Their form of marketing is relying on an SEO company to boost their website on google. Before signing the contract be sure ..."
"...This was a truly a timesaving measure as I was out-of-state and needed someone who would go above and beyond to help my parents get their house sold as quickly as possible. You absolutely paired us with the best agent! "
Donald F.
"The HomeLight website was easy to navigate and the agent matching was excellent. I would recommend HomeLight to anyone wanting to sell a home in Austin or nearby areas. It made selling a house easy!"
Debbie P.
"Thanks to HomeLight, I was contacted by an agent who sold our home and provided great service... They provided a hassle-free experience while selling our home. I would definitely recommend them to others!"
Rich L.
Meet top real estate agents who focus on these
Dallas

neighborhoods
| | |
| --- | --- |
| Active Agents | 1,559 |
| Time on Market | 102 |
| Avg. Sale Price | $463,081 |
Young professionals flock to Uptown for its affordable prices and great weather. Uptown sits on top of downtown Dallas and has access to public transportation, bars, shops, and restaurants. Uptown is a walkable area in central Dallas, where downtown is close and the big city is accessible. Uptown is a small neighborhood, so make sure to get on your home search early to snag your dream place.
| | |
| --- | --- |
| Active Agents | 55 |
| Time on Market | 137 |
| Avg. Sale Price | $290,457 |
Deep Ellum has some seriously good eats. From Angry Dog tavern to Pecan Lodge smoky barbecue to the donuts at Glazed Donut Works, you'll love to roam the Deep Ellum streets. Deep Ellum is a fun, hip area with apartments dispersed throughout for the local who wants access to great food and busy streets. If Deep Ellum is your place, you'll have to get a jump on your offer because apartments are few and far between.
| | |
| --- | --- |
| Active Agents | 713 |
| Time on Market | 99 |
| Avg. Sale Price | $339,985 |
Dallas' Downtown is the business center of the city. Everything is huge in Dallas, and Downtown is no exception. Sip a cocktail at the Magnolia hotel, see the latest installations at the Dallas Museum of Art, admire the sea jellies at the Park Aquarium. Life here is about living up high. While it's not the trendiest spot, proximity to office buildings and the convention center make Downtown a good spot for someone who wants a quick commute.
Find top real estate agents in cities near Dallas, TX
Check out some of
our other

resources for

Dallas

homeowners
When's the best time to sell your
home in Dallas?
Use housing market data in Dallas to learn the best and worst months
to sell your home.
How much commission do real estate
agents make?
Use this calculator and real estate agent commissions data
to find out.
Sell your house
in Dallas fast
Find out what cash buyers are willing to pay for your
home right now.
Advice from America's
Top Agents
Get the latest real estate tips and learn how to sell your home faster and
for more money.
Simple real
estate calculators
Use our free calculators to help you make informed financial decisions when buying or
selling a home.
Find out what your
home is worth
Get a free estimated value of your home in less
than 2 minutes.