Why Join HomeLight?
HomeLight is the first platform to use data and agent reviews to connect home buyers and sellers with the best real estate agents in their area. By analyzing tens of millions of transactions we can recommend the best and most relevant real estate agents to the consumer.
You'll be part of a small, tightly-knit team with offices in San Francisco, Phoenix, Seattle and New York. Free of big-company bureaucracy, you can help make products that will affect people in the real world. As a team member, you'll get to help shape product direction, own outcomes and learn from phenomenally talented colleagues.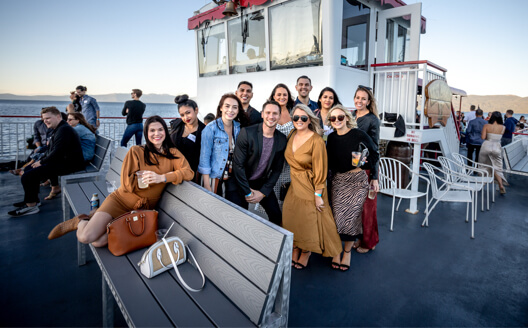 Women in tech.
HomeLight / Girl Geek.
Read more
Awards

America's Best Startup Employers 2020


HW Tech 100 Real Estate 2020

Fintech 250 Fastest Growing Startups 2020

Bay Area Best Tech Startup 2020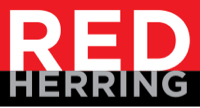 Top 100 North America 2020

Best Company Culture, Best Company for Women, Best Company for Diversity, Best Company Leadership 2020
Our culture of inclusion
We've made it our mission to find the best people, from all walks of life, to join our growing company. We value diversity in gender identity, sexual orientation, religious background, race and ethnicity, age, physical or mental ability, and veteran status.
Our talent team attends networking events that support underrepresented groups, such as veterans and women in tech. We launch employee resource groups that can provide mentorship and education to members and allies, like our Gender Diversity Group and HomeLight Pride Group.
We're committed to creating a well-represented workplace, where our team members feel like they belong. While we're not perfect, we're always working to improve.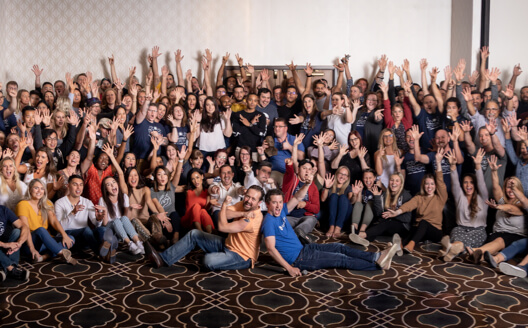 Our Values
We believe these principles are core to the culture at HomeLight.
Be Part of Our Family
Everyone on our team brings unique and important contributions to our culture and success.
Find the Smarter Solution
At its core, our product utilizes technology to make better decisions. At work we seek innovative and efficient ways to accomplish our goals.
Take Ownership, Go Beyond
We take pride in our work and constantly look for ways to improve HomeLight beyond our primary responsibilities. We strive to over-deliver.
Be Humble, Act Scrappy
The definition of "scrappy" in Urban Dictionary: A person who is little but can really kick some ass.
Push Boundaries, But Do the Right Thing
There are times when rules are meant to be broken and walls knocked down. But if so, it's important to ensure your actions benefit the common good.
Work Hard, Ski Hard
The ski slopes are a metaphor for whatever excites you outside of work. Whether it's playing hockey, mixing cocktails or spending time with your kids, find your other passion.
Benefits
Every HomeLighter receives competitive benefits and perks.
Work Life Balance
Sometimes staying energized means getting away for a bit. Our Paid Time Off program helps you take the time you need to recharge. After reaching your 4th work anniversary, we'll encourage you to take a sabbatical leave for an opportunity to refresh yourself and reconnect with others.
Wellness
We provide reimbursement for monthly wellness activities and organize office-wide quarterly group wellness events.
Taking Care of Parents
Our parental leave policy includes time for new parents to bond with their baby. We also reimburse childcare for a date night each quarter so parents can take time to reconnect.
Fully Stocked Kitchen
We provide a variety of healthy snacks and beverages so you can focus on great work.
Team Events
Enjoy team events from happy hours to poker nights that help us bond and grow together.
Healthcare
You'll receive medical, dental, and vision benefits to keep you in tip top shape.
Ideally Located
Our offices in San Francisco, Phoenix and Seattle are centrally located, close to public transportation, spacious and fun.
Giving Back
Each quarter we volunteer at various community events.
Can't find the position for you?
We're always interested in hiring outstanding candidates for other positions too. Just send us an email with your resume to jobs@homelight.com and we'll get back to you if we see a great match.