We're building the future of real estate — today.
HomeLight empowers people to achieve better outcomes during one of life's most important events: buying or selling their home. Our vision is a world where every real estate transaction is simple, certain, and satisfying.
You'll be a part of a tightly-knit, hybrid-remote team with offices in Scottsdale, San Francisco, Seattle, New York, and remote teams around the world. Together, we're building, marketing, and supporting products that have a direct impact on the world: helping to make the dream of homeownership a reality for thousands of people.
Join our innovative, diverse, and welcoming team as we help empower homebuyers and sellers across the United States.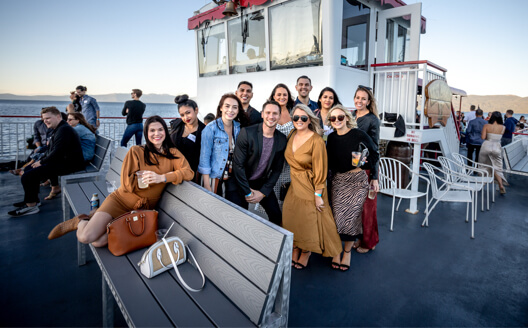 Women in tech.
HomeLight / Girl Geek.
Read more
Awards

America's Best Startup Employers



Fintech 250 Fastest Growing Startups

Bay Area Best Tech Startup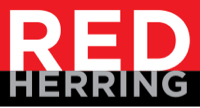 Best Company Culture, Best Company for Women, Best Company for Diversity, Best Company Leadership

Deloitte Technology Fast 500
Our culture of inclusion
We've made it our mission to find talented people, from all walks of life, to join our growing company. We celebrate both our similarities and our differences. We value diversity in gender identity, sexual orientation, religious background, race and ethnicity, age, physical and mental ability, and veteran status.
We actively work with and source from organizations that support underrepresented groups in our industry, such as veterans and women in tech. We're proud to have several employee resource groups like our HomeLight Gender Diversity Group and HomeLight Pride Group, which help provide mentorship and education to members and allies alike.
While we're not perfect, we're always working to improve. We're committed to creating a welcoming, well-represented, and understanding workplace, where our team members feel they belong.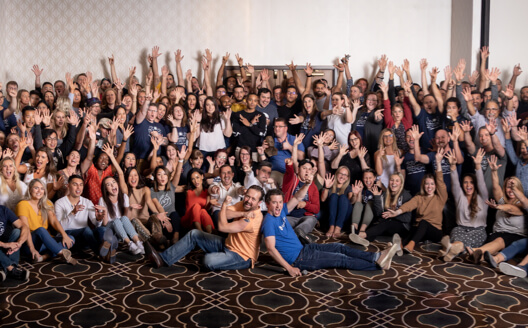 Our Values
We believe these principles are core to the culture at HomeLight.
Be Part of Our Family
Everyone on our team brings unique and important contributions to our culture and success.
Find the Smarter Solution
Our product uses technology to help homebuyers and sellers achieve better outcomes. At work, we seek innovative and efficient ways to accomplish our goals.
Take Ownership, Go Beyond
We take pride in our work and constantly look for ways to improve HomeLight beyond our primary responsibilities. We strive to over-deliver.
Be Humble, Act Scrappy
The definition of "scrappy" in Urban Dictionary: A person who is little but can really kick some ass.
Push Boundaries, But Do the Right Thing
There are times when rules are meant to be broken and walls knocked down. But if so, it's important to ensure your actions benefit the common good.
Work Hard, Ski Hard
The ski slopes are a metaphor for whatever excites you outside of work. Whether it's playing hockey, mixing cocktails or spending time with your kids, find your passion.
Benefits
Health & wellness
We offer competitive medical, dental, and vision benefits to employees, and a cost share for dependents to help keep you and your loved ones in tip-top shape. We also organize office-wide quarterly group wellness events.
Everything else
We offer a 401(k) program, commuter and dependent care pre-tax FSAs, quarterly volunteering and community events, your choice of a Dell or Apple laptop, tools for mental wellbeing, and much more.
Time off when you need it
Sometimes staying energized means getting away for a bit. With 15 days of PTO, our program helps you take the time you need to recharge, when you need it. After reaching your second work anniversary, HomeLight employees receive five additional vacation days per year. After reaching your fourth work anniversary, we encourage you to take a month-long sabbatical of your choosing. We also provide a flexible parental leave policy to support you and your family.
Legal Disclosure - Transparency in Coverage Rule of 2021:
The links below lead to the machine readable files that are made available in response to the federal Transparency in Coverage Rule and include negotiated service rates and out-of-network allowed amounts between health plans and healthcare providers. The machine-readable files are formatted to allow researchers, regulators, and application developers to more easily access and analyze data.
Can't find the position for you?
We're always interested in meeting outstanding candidates, regardless of our open positions. Reach out to us with your resume at jobs@homelight.com