Why Join HomeLight?
HomeLight was the first platform to use data and agent reviews to connect home buyers and sellers with the best real estate agents in their area. By analyzing tens of millions of transactions we can recommend the best and most relevant real estate agents to the consumer. Today, we have a full suite of data-driven products -- all designed to empower buyers and sellers during one of life's most critical moments.
You'll be part of a small, tightly-knit team with offices in San Francisco, Phoenix, and Seattle. Free of big-company bureaucracy, you can help make products that will affect people in the real world. As a team member, you'll get to help shape product direction, own outcomes and learn from phenomenally talented colleagues.
HomeLight has made me feel like I am not just a number at a company! I feel like I can not only be myself and work but also be involved with the growth of the company. I've never been with a company where it's almost like a snap of my fingers and things just appear. They really care about the needs of their employees and what it's going to take to keep them happy and feel at home. I feel like I am in charge of my own mini business and have such an opportunity to make great money and have an amazing work life balance!
Valerie K.
Account Executive
This company has some of the most fun, brilliant and hard-working people I've ever had the pleasure of working alongside. HomeLight encourages autonomy, continued education and provides plenty of opportunity to advance. There's a real camaraderie and culture here you won't find anywhere else. If you're motivated, ambitious, love overcoming obstacles and working with like-minded people, this is the place for you.
Nick H.
Data Analyst
HomeLight empowers you to take on projects that are both meaningful to the company and impactful on your own career. Working on these projects in a fast-paced environment with high caliber colleagues is a unique opportunity.
Vanessa B.
Business Development
Working at HomeLight has really been a breath of fresh air. Every person here cares about each other's success as well as the overall success of the business. We have an amazing product, an amazing culture, and some of the most talented individuals I have ever worked with. I actually look forward to coming to work with the work hard, play hard mentality as well as the overall transparency from our leadership team. I'm happy to be here and look forward to seeing HomeLight become a household name.
John S.
Account Executive
Never before have I felt so passionate about investing in the future of a company as I do in HomeLight. We have a wonderful culture and have built a stellar service, both of which are only improving every single day. I'm constantly motivated by the work that I do and by the people that surround me. I feel incredibly fortunate to be part of HomeLight!
Mary D.
Talent Operations and Culture
HomeLight is a place where you can innovate, and learn something new everyday. The best feeling in the world is getting excited to work everyday, with a team dedicated to and passionate about revolutionizing the real estate industry.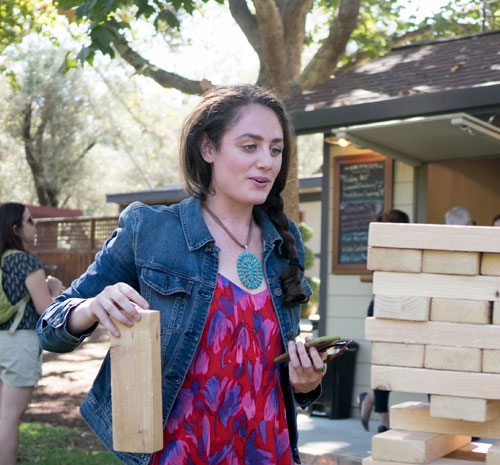 Sarah S.
Account Executive
Our Values
We believe these principles are core to the culture at HomeLight.
Be Part of Our Family
Everyone on our team brings unique and important contributions to our culture and success.
Take Ownership, Go Beyond
We take pride in our work and constantly look for ways to improve HomeLight beyond our primary responsibilities. We strive to over-deliver.
Find the Smarter Solution
At its core, our product utilizes technology to make better decisions. At work we seek innovative and efficient ways to accomplish our goals.
Be Humble, Act Scrappy
The definition of "scrappy" in Urban Dictionary: A person who is little but can really kick some ass.
Push Boundaries, But Do the Right Thing
There are times when rules are meant to be broken and walls knocked down. But if so, it's important to ensure your actions benefit the common good.
Work Hard, Ski Hard
The ski slopes are a metaphor for whatever excites you outside of work. Whether it's playing hockey, mixing cocktails or spending time with your kids, find your other passion.
Benefits
Every HomeLighter receives competitive benefits and perks.
Work Life Balance
Sometimes staying energized means getting away for a bit. Take time when you need it.
Fully Stocked Kitchen
We provide a variety of healthy snacks and beverages so you can focus on great work.
Team Events
Enjoy team events from happy hours to poker nights that help us bond and grow together.
Healthcare
You'll receive medical, dental, and vision benefits to keep you in tip top shape.
Ideally Located
Our offices in San Francisco, Phoenix and Seattle are centrally located, close to public transportation, spacious and fun.
Giving Back
Each quarter we volunteer at various community events.