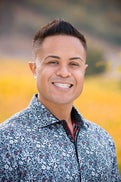 Mike Ramos
Real Estate Agent at
Momentum Lux
Get introduced
By clicking "Submit", I consent to HomeLight's
Terms of Service
and
Privacy Policy
, and I consent to have HomeLight or one of its partners to contact me via autodialed phone calls and text messages, and prerecorded messages, on the landline or cell number I provided even if I'm on any Do-Not-Call list and even if I am charged for the call or text. I understand that my consenting is not a condition of my receiving HomeLight's services, and that I can call 866-627-3398 for services if I do not consent.
Fixer Homes
Single Family Homes
Condominium
First Time Home Buyers
Investment Properties
Relocations
New Construction
Luxury Specialist
Mike's Transactions
Buyer

$1,300,000

10/22/2021

Mike outperformed the market - selling this property for 18% over asking price

Buyer

$1,340,000

09/29/2021

Buyer

$1,325,000

09/09/2021

Buyer

$1,430,000

08/24/2021
More about Mike Ramos
Mike Ramos, Founding Partner of Momentum Realty, is a 16-year real estate industry veteran and has represented hundreds of clients in a wide array of real estate transactions. Mike is a Bay Area native with strong ties to the community through his work with local non-profit organizations serving minorities, refugees and trafficking victims and the underprivileged. He enjoys helping families achieve wealth through home ownership. His true passion is being able to lead a client that is buying their first home to financial freedom with a portfolio of investments. Leveraging his degree in Business Administration and over 1000 hours of continuing education, Mike assembled a talented team of Realtors and exceptional support staff. Since its inception in 2016, Momentum Realty has helped over 800 families with their real estate needs, earning them a ranking in the top 100 teams in ...
Show More
Mike Ramos's Reviews & Ratings
Tell us about your experience with
Mike Ramos
Mike helped me buy a home

Ok, this team is AMAZING! We have now bought with, bought from and sold with Mike Ramos and his team over the past 3 years. (Including a purchase and sale during a pandemic!!) They have treated us right in every instance and have been nothing but transparent and helpful. As long as I am in the area, i will not use another real estate team because this team does it right!

Mike helped me buy a home

Michael Ramos and Joyce Hsueh-Martin helped my find my beautiful condo. The process was great from start to finish and thanks to their advice I was able to be a homeowner in record time. I started working with both of them August 13th of 2020 and I got the grant deed and keys to my condominium on October 2nd 2020 only 7 weeks afterwards. We actually got to tour several properties until we found the right one for me. I am really thankful for their awesome help!

Mike helped me buy a home

I have now purchased five houses through Michael and exchanged two of them. I keep going back because he gave me the dream of creating wealth through realty that made me into a millionaire. He went on countless drives with me to see houses and discuss their merits. He understood building, legal and finance issues well and knew just what had to be done to sell houses and which help to choose. He knew which properties would pay as investments and why. I have referred him many times to my tax clients and would gladly use him again and again as I sit in the dream house he helped me purchase.

Mike helped me buy a home

We had the pleasure of working with Michael and Joyce in finding our new home in east bay. We were really happy with their deep knowledge of the local real estate and its trends. They took our our interests, priorities and goals as a whole and suggested great properties and at great prices. They were always very supportive and prompt to reply and happy to help with any inquiry during the process. Finally, we were really happy with the outcome, we bought a home we love with their help and knowledge. I highly recommend them for your real estate needs.

Mike helped me buy a home

Michael was referred to us by a friend. He was very responsive to our questions and concerns with the out of state buying process. When the time came for us to fly in to look for places, Michael and his office was great about coordinating a schedule. He even reached out to us to make sure we had breaks and recommended local eateries. He was extremely thorough when we looked at houses and he was able to catch any flaws and any thing that would need immediate repairs. This was very helpful for us in weighing our decision of making an offer.

Mike helped me buy a home

As first time homebuyers we were unsure of how to start the process. We googled on what to expect and how to get started. Through recommendations from friends we chose to work with Mike Ramos. What we didn't expect was the above and beyond service. From the start Mike explained what's the steps would be at a high level then when we actually began the process he would go into details and things to expect along the way. Never during this process did we feel like we were pressure into anything nor did we feel like Mike was hiding things from us. Mike was upfront about everything and provided his input on home and locations. Being that we were new we ran into a lot of things we clearly just didn't understand however Mike was there to iron out details and explain to us so that we understood. This included when we got "cold feet" a few times in which he warned us from the beginning about that it's normal especially when dealing with such an important purchase. We couldn't of been happier with anyone else as we ended up with the home we really wanted within our budget. We will be going to Mike for our next purchase!

Show More

Mike helped me buy a home

Mike was amazing to work with! My husband and I were first time home buyers and we felt extremely comfortable having Mike with us every step of the way. Mike was so knowledgeable about the market, bidding strategies, landscaping, renovations, you name it! He's basically sold our whole family homes. One thing I was especially appreciative of was Mike's responsiveness. We could always count on him and the rest of his team to quickly get back to us, and not to mention we had a lot of questions concerning the whole process. We also worked briefly with Matt when Mike was unavailable for house viewings, and he was just as great. The fact that Mike and his whole team were all equally skilled and reliable really ensured me and my husband that we were in good hands. I also really liked how he conducted each viewing with us. He takes his time to explore the house with you, listens to you, and then shares his professional opinion while considering your wants and needs. He got to know our wants and needs so well that he was able to tell if we would like a house or not before we even stepped in. I would recommend Mike to anyone buying or selling. I truly believe that he would give you a huge advantage in whatever you are trying to achieve.

Show More

Mike helped me buy a home

We are very fortunate and happy to have had Mike Ramos as our real estate agent during our first home buying experience! He was knowledgeable, very responsive and easy to work with! We would definitely recommend him. He is the best at what he does!

Mike helped me buy a home

As soon as I met Mike for a consultation, I knew he was the one for the job. He was knowledgeable and experienced. I explained my situation and expectations and he got straight to work. He has all the tools and latest technology to get the job done. I was impressed with his communication and negotiation skills. My first time home buying experience was such a success, I'll need to do it again. Along with Mike, I was able to work with Kurt. He and his team too care and looked out for me through the whole process. The whole team went out of their way to make this a positive experience. I couldn't have asked for a better team. I look forward to working with them again!

Mike helped me buy a home

I was looking to move out of my college apartment by buying a home and that's when I went online to search for a buyer's agent. I quickly found Mike Ramos based on his high reviews, certifications, and popularity. From his website, I learned that he had experience selling homes in South Bay and in my price range, so I contacted him through email to meet in person so that he could understand my wants and needs. I got a quick response and we were able to schedule an in person meeting within a few days. He even provided me with supplemental material regarding the first time home buyer process, closing costs for buyers and sellers in different counties, and even a mortgage calculator. I was glad he was open to meeting me in person because a previous agent I contacted only wanted to talk business over the phone. During our meeting in a coffee shop, Mike was very attentive and patient with all my questions and concerns. I showed him homes I was interested in and he immediately began relaying to me all pertinent documents for 2 homes I was willing to make an offer on. He was also reachable through phone and text during the entire home buying process. We got in contact on 4/19 and I moved into my home on 5/17, just in time before I had to vacate my apartment. Talk about efficiency! If you want someone who is willing to help you during the home buying process and represent you, then contact Mike Ramos! He will attend to your home buying needs and help move you into your new home.

Show More
Mike was referred to me by my relocation agent. As a new resident in the Bay Area, Mike was kind enough and patient to introduce me to the various neighborhoods. Mike consistently looked after me as friend and recommended locations based on my taste as well as cultural fit. He probably saved me from getting into the wrong neighborhoods and gave the needed nudge and push to be able to buy a house in the Bay Area (it's not that easy when you move from another state) Without him, I would be in a rental right now. Lastly, Mike also recommended local handymen/contractors for upgrades etc and they have worked out for me well.

- Puneet T

I worked with Mike to find a property in San Jose. Our objective was to find a condo in a good neighborhood meeting specific requirements such as a garage, indoor laundry, etc. We don't live in the area and were completely depending on Mike's knowledge and advice. Within no time we found the perfect spot and Mike has been supportive and helpful until we closed. We highly recommend Mike especially to those looking to purchase investment property or are first time buyers. Mike knows the neighborhoods and pros and cons for each. Mike is always reachable and immediately gets back to you if you have any questions or concerns. You will also be kept in the loop on progress, etc. You will be in capable hands.

- Robert V.

I worked with Mike to find a property in San Jose. Our objective was to find a condo in a good neighborhood meeting specific requirements such as a garage, indoor laundry, etc. We don't live in the area and were completely depending on Mike's knowledge and advice. Within no time we found the perfect spot and Mike has been supportive and helpful until we closed. We highly recommend Mike especially to those looking to purchase investment property or are first time buyers. Mike knows the neighborhoods and pros and cons for each. Mike is always reachable and immediately gets back to you if you have any questions or concerns. You will also be kept in the loop on progress, etc. You will be in capable hands.

- Robert V.

I worked with Mike to find a property in San Jose. Our objective was to find a condo in a good neighborhood meeting specific requirements such as a garage, indoor laundry, etc. We don't live in the area and were completely depending on Mike's knowledge and advice. Within no time we found the perfect spot and Mike has been supportive and helpful until we closed. We highly recommend Mike especially to those looking to purchase investment property or are first time buyers. Mike knows the neighborhoods and pros and cons for each. Mike is always reachable and immediately gets back to you if you have any questions or concerns. You will also be kept in the loop on progress, etc. You will be in capable hands.

- Robert V.

Prompt response and very professional. I really appreciate when people are helpful and pleasant to talk with like Tom. It makes the process of looking for a home enjoyable and stress free.

- stefanieallison101

Prompt response and very professional. I really appreciate when people are helpful and pleasant to talk with like Tom. It makes the process of looking for a home enjoyable and stress free.

- stefanieallison101

As soon as I met Mike for a consultation, I knew he was the one for the job. He was knowledgeable and experienced. I explained my situation and expectations and he got straight to work. He has all the tools and latest technology to get the job done. I was impressed with his communication and negotiation skills. My first time home buying experience was such a success, Ill need to do it again.Along with Mike, I was able to work with Kurt. He and his team too care and looked out for me through the whole process. The whole team went out of their way to make this a positive experience. I couldnt have asked for a better team. I look forward to working with them again!

- Richard Santa Cruz III

As first time homebuyers we were unsure of how to start the process. We googled on what to expect and how to get started. Through recommendations from friends we chose to work with Mike Ramos. What we didnt expect was the above and beyond service. From the start Mike explained whats the steps would be at a high level then when we actually began the process he would go into details and things to expect along the way. Never during this process did we feel like we were pressure into anything nor did we feel like Mike was hiding things from us. Mike was upfront about everything and provided his input on home and locations.Being that we were new we ran into a lot of things we clearly just didnt understand however Mike was there to iron out details and explain to us so that we understood. This included when we got cold feet a few times in which he warned us from the beginning about that its normal especially when dealing with such an important purchase. We couldnt of been happier with anyone else as we ended up with the home we really wanted within our budget. We will be going to Mike for our next purchase!

- golper boi

As first time homebuyers we were unsure of how to start the process. We googled on what to expect and how to get started. Through recommendations from friends we chose to work with Mike Ramos. What we didnt expect was the above and beyond service. From the start Mike explained whats the steps would be at a high level then when we actually began the process he would go into details and things to expect along the way. Never during this process did we feel like we were pressure into anything nor did we feel like Mike was hiding things from us. Mike was upfront about everything and provided his input on home and locations.Being that we were new we ran into a lot of things we clearly just didnt understand however Mike was there to iron out details and explain to us so that we understood. This included when we got cold feet a few times in which he warned us from the beginning about that its normal especially when dealing with such an important purchase. We couldnt of been happier with anyone else as we ended up with the home we really wanted within our budget. We will be going to Mike for our next purchase!

- golper boi

Michael was referred to us by a friend. He was very responsive to our questions and concerns with the out of state buying process. When the time came for us to fly in to look for places, Michael and his office was great about coordinating a schedule. He even reached out to us to make sure we had breaks and recommended local eateries. He was extremely thorough when we looked at houses and he was able to catch any flaws and any thing that would need immediate repairs. This was very helpful for us in weighing our decision of making an offer.

- mhong17

This is the second time we worked with Mike. The first time we purchased a condo in San Jose and the second time in selling this property. Mike has been doing an excellent job for both scenarios. The selling process was smooth and very professional. Mike is always there for you if you have any questions. He will respond almost immediately. Furthermore, the selling process includes professional staging which helps tremendously to get the highest selling price possible. His strategy to sell property is fantastic. His recommendations are also spot on. I was a bit skeptical at first but I trusted Mike completely and before we knew it our property was sold for a higher price than we thought. We highly recommend Mike if you want to sell your property professionally. We also recommend Mike if you are looking for property in and around San Jose. Thank you Mike and team!!

- Robert Arne

Michael Ramos and Joyce Hsueh-Martin helped my find my beautiful condo. The process was great from start to finish and thanks to their advice I was able to be a homeowner in record time. I started working with both of them August 13th of 2020 and I got the grant deed and keys to my condominium on October 2nd 2020 only 7 weeks afterwards. We actually got to tour several properties until we found the right one for me. I am really thankful for their awesome help!

- gerardoefrainvalen

Mike was very helpful in our home buying process. When we scheduled a tour with him, he met us in a coffee shop and gave a full overview of the home buying process and the various quirks to watch out for. He was also patient in showing us homes and answering all our questions regarding the home details. He guided us through the negotiation process and helped ensure we put forward a winning offer. I was happy with the entire experience and would recommend Mike for a smooth home-buying experience.

- zuser2015 Bought a home in Fremont, CA.

I was looking to move out of my college apartment by buying a home and that's when I went online to search for a buyer's agent. I quickly found Mike Ramos based on his high reviews, certifications, and popularity. From his website, I learned that he had experience selling homes in South Bay and in my price range, so I contacted him through email to meet in person so that he could understand my wants and needs. I got a quick response and we were able to schedule an in person meeting within a few days. He even provided me with supplemental material regarding the first time home buyer process, closing costs for buyers and sellers in different counties, and even a mortgage calculator. I was glad he was open to meeting me in person because a previous agent I contacted only wanted to talk business over the phone. During our meeting in a coffee shop, Mike was very attentive and patient with all my questions and concerns. I showed him homes I was interested in and he immediately began relaying to me all pertinent documents for 2 homes I was willing to make an offer on. He was also reachable through phone and text during the entire home buying process. We got in contact on 4/19 and I moved into my home on 5/17, just in time before I had to vacate my apartment. Talk about efficiency! If you want someone who is willing to help you during the home buying process and represent you, then contact Mike Ramos! He will attend to your home buying needs and help move you into your new home.

- Geraldo Reyes

I was looking to move out of my college apartment by buying a home and that's when I went online to search for a buyer's agent. I quickly found Mike Ramos based on his high reviews, certifications, and popularity. From his website, I learned that he had experience selling homes in South Bay and in my price range, so I contacted him through email to meet in person so that he could understand my wants and needs. I got a quick response and we were able to schedule an in person meeting within a few days. He even provided me with supplemental material regarding the first time home buyer process, closing costs for buyers and sellers in different counties, and even a mortgage calculator. I was glad he was open to meeting me in person because a previous agent I contacted only wanted to talk business over the phone. During our meeting in a coffee shop, Mike was very attentive and patient with all my questions and concerns. I showed him homes I was interested in and he immediately began relaying to me all pertinent documents for 2 homes I was willing to make an offer on. He was also reachable through phone and text during the entire home buying process. We got in contact on 4/19 and I moved into my home on 5/17, just in time before I had to vacate my apartment. Talk about efficiency! If you want someone who is willing to help you during the home buying process and represent you, then contact Mike Ramos! He will attend to your home buying needs and help move you into your new home.

- Geraldo Reyes

We had the pleasure of working with Michael and Joyce in finding our new home in east bay. We were really happy with their deep knowledge of the local real estate and its trends. They took our our interests, priorities and goals as a whole and suggested great properties and at great prices. They were always very supportive and prompt to reply and happy to help with any inquiry during the process.Finally, we were really happy with the outcome, we bought a home we love with their help and knowledge. I highly recommend them for your real estate needs.

- Edgar

We had the pleasure of working with Michael and Joyce in finding our new home in east bay. We were really happy with their deep knowledge of the local real estate and its trends. They took our our interests, priorities and goals as a whole and suggested great properties and at great prices. They were always very supportive and prompt to reply and happy to help with any inquiry during the process.Finally, we were really happy with the outcome, we bought a home we love with their help and knowledge. I highly recommend them for your real estate needs.

- Edgar

"We are very fortunate and happy to have had Mike Ramos as our real estate agent during our first home buying experience! He was knowledgeable, very responsive and easy to work with! We would definitely recommend him. He is the best at what he does

- Neiman P

Mike was amazing to work with! My husband and I were first time home buyers and we felt extremely comfortable having Mike with us every step of the way. Mike was so knowledgable about the market, bidding strategies, landscaping, renovations, you name it! He's basically sold our whole family homes. One thing I was especially appreciative of was Mike's responsiveness. We could always count on him and the rest of his team to quickly get back to us, and not to mention we had a lot of questions concerning the whole process. We also worked briefly with Matt when Mike was unavailable for house viewings, and he was just as great. The fact that Mike and his whole team were all equally skilled and reliable really ensured me and my husband that we were in good hands. I also really liked how he conducted each viewing with us. He takes his time to explore the house with you, listens to you, and then shares his professional opinion while considering your wants and needs. He got to know our wants and needs so well that he was able to tell if we would like a house or not before we even stepped in. I would recommend Mike to anyone buying or selling. I truly believe that he would give you a huge advantage in whatever you are trying to achieve.

- Steven P.

I had the pleasure to work with Mike and Joyce. They were fantastic at answering all and every single question I had. Being a first-time home buyer, I had a lot of concerns and questions, but they had an answer for everything and always made us feel at ease. They were always available to chat, and support us. I definitely recommend Joyce and Michael Ramos for a future purchase, especially in the Bay Area.

- lChelin

I had the pleasure to work with Mike and Joyce. They were fantastic at answering all and every single question I had. Being a first-time home buyer, I had a lot of concerns and questions, but they had an answer for everything and always made us feel at ease. They were always available to chat, and support us. I definitely recommend Joyce and Michael Ramos for a future purchase, especially in the Bay Area.

- lChelin

We started working with Mike in late Nov 2020 amid pandemic lockdowns. He and his team is very communicative and was able to find us a great condo that fit right in our price range. This is our first time shopping homes and Mike was easy to reach to answer any of our questions at all times.Highly recommended and we will totally work with him again!

- Aishwarya G.

Michael is wonderful person to work with, He is having strong hold on local area, as well great market analysis. I strongly recommend Michael.Even though we liked other homes , due to area specific issues he advised not to prefer those homes, he guided us in proper way to choose best home in my budget.

- venkat

Michael is wonderful person to work with, He is having strong hold on local area, as well great market analysis. I strongly recommend Michael.Even though we liked other homes , due to area specific issues he advised not to prefer those homes, he guided us in proper way to choose best home in my budget.

- venkat

Michael is wonderful person to work with, He is having strong hold on local area, as well great market analysis. I strongly recommend Michael.Even though we liked other homes , due to area specific issues he advised not to prefer those homes, he guided us in proper way to choose best home in my budget.

- venkat

Michael is wonderful person to work with, He is having strong hold on local area, as well great market analysis. I strongly recommend Michael.Even though we liked other homes , due to area specific issues he advised not to prefer those homes, he guided us in proper way to choose best home in my budget.

- venkat

We were very nervous about buying our first home in the Bay Area, but working with Mike and his team made everything less stressful and easier to digest. Mike was extremely professional, knowledgeable, observant, and strategic. He guided us throughout the entire process from start to finish, and even answered calls from us at night and while he was vacation. It was such a fantastic experience and exceeded our expectations. We are very grateful to Mike and his team, and would partner with them again in a heartbeat. Thank you Momentum Realty!

- dcskyline

We've worked with Mike directly on purchasing our first house in the area. Mike and his team proved to be one of the best teams in the Bay Area. The team responded very fast to our requests and stayed alert for any potential houses for us - saved us a lot of time to going around and sourcing the houses by ourselves. When we wanted to book a touring, the team would quickly lock the date and time, which was a huge plus given everyone was doing tours under the pandemic restrictions and time was critical. We successfully purchased our house with the help of the team very quickly, the process was very smooth and pain-free. I highly recommend Mike's team to any potential buyers in the area, the team's expertise and responsiveness have helped us tremendously!

- AmandaMu

Mike is very knowledgeable in the real estate market, he is also always there to answer any and all questions. I consider him a friend and will always keep in touch. Thank you very much for all you have done for me.

- Deanna Fede

Mike at Momentum Realty was instrumental in helping us achieve our home ownership goal! We were first-time home buyers in an exceptionally competitive market. After an initial consultation, Mike identified a number of properties that fit our budget with amenities that were important to us. Mike's familiarity with the area was second to none. When it was time to make offers, Mike made sure that our offer would stand out and he and his team were very efficient in taking care of all the required steps. Mike was great at negotiating a fair price on our behalf and was always available to answer questions. The entire process, from contacting Mike to him giving us the keys to a condo that we absolutely love was very smooth and took only 2 months! Had we known that the process could be so easy, then we would have done this much sooner. I highly recommend Mike and his team!

- Yevgeniy Gindin

I had an absolutely fantastic experience purchasing my first home thanks to Mike! Mike drew me in on our first call with his enthusiasm and his expertise on the market. He was very responsive throughout the entire process, no matter what day and time it was, and always went over every one of my questions and concerns with patience and in great detail. Mike gave me great property options to choose from based on my requirements, and was able to give great guidance and his honest opinion without pressuring my decisions. He clearly knows the local area well, and was able to push for a great price on my behalf. Mike also has an extraordinary team that was available for me to leverage as resources. I would 100% work with Mike & team again and would definitely recommend him to any of my family and friends.

- ninizhao20073

Mike and his team helped us buy our first home! They guided us through the entire process and took the time to show us a bunch of homes. Mike is very knowledgeable about the area and made sure we got the best deal during the negotiation process. We'd recommend Mike and his team to anyone looking to buy their next home!

- Aaron Lopez

I've known Mike as a close friend for many years and I've witnessed his growth professionally and personally throughout the years. He and his team helped me and my wife buy and sell in the Bay Area Peninsula region and has always been very communicative and helpful throughout each process. He's always put our personal and financial interests first, and we've always been very thankful that each transaction was facilitated smoothly between his team, and cooperative parties. His personal recommendations are always taken to heart and have always resulted in fruitful outcomes (whether buying or selling).

- Earl Kim

I've known Mike as a close friend for many years and I've witnessed his growth professionally and personally throughout the years. He and his team helped me and my wife buy and sell in the Bay Area Peninsula region and has always been very communicative and helpful throughout each process. He's always put our personal and financial interests first, and we've always been very thankful that each transaction was facilitated smoothly between his team, and cooperative parties. His personal recommendations are always taken to heart and have always resulted in fruitful outcomes (whether buying or selling).

- Earl Kim