Find the perfect Aldine real estate agent
We analyze millions of home sales to find the best performing real estate agents.
Top Aldine real estate agents
A top real estate agent can save you significant time and money. Aldine, TX has 3,383 active agents, and HomeLight compares data on all of them to identify the top performers. The city's top 3% of agents do 85.6% more deals yearly than the average agent, move homes off the market 40.3% faster, and save their clients more money — sellers save 4.0x more and buyers save 1.6x more.
"I chose a real estate agent from three of the top agents HomeLight recommended and couldn't have been happier with my agent... Using HomeLight to help select a top real estate agent in my area was definitely a factor in the quick sale of my home."
Jennifer M.
See how 20 of the top REALTORS® and real estate agents in Aldine, TX stack up
Why you need a top real estate agent in Aldine, TX
Top real estate agents in Aldine, TX have 1,348.57 more transactions than average agents in the city and they tend move homes off the market in 45 days. The average Aldine real estate agent only moves 227 homes, and each of those stay on the market an average of 76 days. See how top Aldine agents compare on other metrics.
Top Seller's Agents
Top seller's agents in Aldine make clients 4.3% more dollars, sell homes in 30.43 days more efficiently, and work with 1.9x as many homes as the average real estate agent in the same city.
Sale Price / List Price (%)
Days on Market
Lower is better
Top Buyer's Agents
Top buyer's agents in Aldine save their clients $15,962 on transactions and purchase 1.7x more homes than the average agent.
Sale Price / List Price (%)
Lower is better
Ratings and reviews of top real estate agents in Aldine, TX
Recent reviews for Aldine real estate agents and REALTORS

Teri Percle
Champions Real Estate Group
"Moving can be very stressful, especially when you are moving out of state, but Linse Meadows made this experience a great one for us! She is beyond professional and her knowledge of the Katy housing market is spot on! We had already moved out of the state, and Linse went up above what we could ask f..."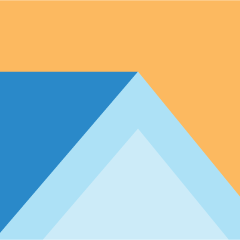 James Jacobson
Realty Associates
"Mr Kingsley Osagie is truly the best Real Estate agent and Mortgage Broker out there. He went above and beyond for me and my family when I was searching for a home. His knowledge of the business and his professionalism is unsurpass. If you are looking to buy/Sell/Lease, Look no further than Mr. King..."
"We went on contract in no time and I sold my house for more than the asking price. This proves that HomeLight did send the most knowledgeable agents about my area to work with me, and for that I recommend HomeLight to everyone..."
Alexander F.
"My house went on the market on the afternoon of November 28th. That evening I received a call from the Realtor telling me that we had a full price offer from the first person who looked at the house! "
Renee P.
"I had been contemplating selling my home, and after seeing the HomeLight ad, I decided to go online and check it out. HomeLight responded immediately with referrals, and the referrals responded immediately."
Mary H.
Meet top real estate agents who focus on these
Aldine

neighborhoods
| | |
| --- | --- |
| Active Agents | 85 |
| Time on Market | 171 |
| Avg. Sale Price | $119,413 |
| | |
| --- | --- |
| Active Agents | 81 |
| Time on Market | 124 |
| Avg. Sale Price | $126,729 |
| | |
| --- | --- |
| Active Agents | 68 |
| Time on Market | 105 |
| Avg. Sale Price | $110,335 |
Find top real estate agents in cities near Aldine, TX
Check out some of
our other

resources for

Aldine

homeowners
When's the best time to sell your
home in Aldine?
Use housing market data in Aldine to learn the best and worst months
to sell your home.
Real estate commission
in Aldine
Use this calculator and real estate agent commissions data
to find out.
Sell your house
in Aldine fast
Find out what cash buyers are willing to pay for your
home right now.
Advice from America's
Top Agents
Get the latest real estate tips and learn how to sell your home faster and
for more money.
Simple real
estate calculators
Use our free calculators to help you make informed financial decisions when buying or
selling a home.
Find out what your
home is worth
Get a free estimated value of your home in less
than 2 minutes.