from ,
just sold a home using HomeLight
Find the perfect Birmingham real estate agent
We analyze millions of home sales to find the best performing real estate agents.
Top Birmingham real estate agents
Birmingham, AL may have 2,886 real estate agents, but you're looking for the cream of the crop. Homelight analyzes performance data from all of Birmingham's active agents to find you those with the best objective results. The top 3% of Birmingham agents boast impressive numbers: They complete 77.2% more real estate transactions each year than the average agent, and sell homes 82.8% faster.
"The first realtor that HomeLight recommend really impressed me, she was great and my home sold within 30 days. I wish I had known about HomeLight years ago!"
Valerie M.
See how 20 of the top REALTORS® and real estate agents in Birmingham stack up
Find your perfect real estate agent in Birmingham
Why you need a top real estate agent in Birmingham, AL
There are 2,886 real estate agents in Birmingham, AL right now. Properties are listed for 123 days on average. The difference in time spent on the market in Birmingham, AL for top agents is 2.1x less than the time an average agent spends on a given housing transaction.
Top Seller's Agents
If you're wanting to save time and cash, look no further than Birmingham's top 3% of real estate agents: they sell homes 64.33 days faster than the average agent, and save their sellers 32.8x more money along the way.
Sale Price / List Price (%)
Days on Market
Lower is better
Top Buyer's Agents
Top buyer's agents in Birmingham help home buyers purchase 1.7x more homes when they're measured against the average real estate agent in Birmingham. Top buyer's agents also save clients $40,461 on transactions.
Sale Price / List Price (%)
Lower is better
Ratings and reviews of top real estate agents in Birmingham, AL
Recent reviews for Birmingham real estate agents and REALTORS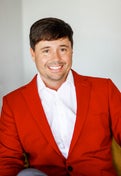 John Braswell
Southern Realty Specialists Powered by EXP Realty
"Gene went way above and beyond our expectations. We moved to Wyoming shortly after the house was listed and Gene helped coordinate everything that happened after we moved. There were some "odds and ends" type projects that took place during the sale process & Gene coordinated every one of them. Gene..."
"HomeLight was so helpful in the sale of my mother's home after her passing. Thank you for making a difficult decision worry free."
Lynn A.
"HomeLight was very easy! Within just a few hours I had been contacted by a company, and we went with that realtor. He was amazing!"
Krystal V.B.
"We were very happy with the Realtor that HomeLight recommended. We are new to the area so it was nice to have someone experienced and full of tips about the different towns."
Jim W.
Find the perfect agent or REALTOR® for your favorite
Birmingham

neighborhood
Based on the available transaction data for homes bought and sold in Birmingham, top agents are frequently doing deals in Crestline, Spring Lake, and South Eastlake.
| | |
| --- | --- |
| Active Agents | 542 |
| Time on Market | 92 |
| Avg. Sale Price | $230,346 |
| | |
| --- | --- |
| Active Agents | 624 |
| Time on Market | 114 |
| Avg. Sale Price | $93,626 |
| | |
| --- | --- |
| Active Agents | 449 |
| Time on Market | 108 |
| Avg. Sale Price | $33,279 |
Find top real estate agents in cities near Birmingham, AL
Frequently Asked Questions
Check out some of
our other

resources for

Birmingham

homeowners
Sell your house
in Birmingham fast
Find out what cash buyers are willing to pay for your
home right now.
When's the best time to sell your
home in Birmingham?
Use housing market data in Birmingham to learn the best and worst months
to sell your home.
Find out what your
home is worth
Get a free estimated value of your home in less
than 2 minutes.
How much commission do real estate
agents make?
Use this calculator and real estate agent commissions data
to find out.
Advice from America's
Top Agents
Get the latest real estate tips and learn how to sell your home faster and
for more money.
Simple real
estate calculators
Use our free calculators to help you make informed financial decisions when buying or
selling a home.
Find your perfect real estate agent in Birmingham, AL