Find the perfect Alta real estate agent
We analyze millions of home sales to find the best performing real estate agents.
Top Alta real estate agents
HomeLight runs the stats on each of the 180 agents in Alta so that you can select the top performing real estate agents. The top 3% Alta agents work with 494 homes and get them sold in 51 days.
"I would highly recommend HomeLight to help you through the process of finding that just right, excellent Realtor. It will take a load off you and make the process of putting your house on the market much more enjoyable instead of a chore."
Lori D.
See how 20 of the top REALTORS® and real estate agents in Alta, CA stack up
Why you need a top real estate agent in Alta, CA
Here's why you should work with a top Alta real estate agent: the average agent in the city closes around 141 deals, but the top 3% of agents work on 494 transactions in the same area. On top of that, top Alta agents make $15,854 more and move homes 1.6x faster than the average agent.
Top Seller's Agents
Compared to the average Alta real estate agent, top agents sell 1.7x more homes. They also sell properties 59.2% quicker, and get sellers 3.8% more for their homes.
Sale Price / List Price (%)
Days on Market
Lower is better
Top Buyer's Agents
Compared to the average agent, top Alta buyer's agents purchase 127.24 more homes and save buyers $5,912 on every deal.
Sale Price / List Price (%)
Lower is better
Ratings and reviews of top real estate agents in Alta, CA
Recent reviews for Alta real estate agents and REALTORS

Tom and Judy Bernhard
NewVision Realty Group
"Roxanne made the selling process a much more pleasant experience than expected. She is personable and takes the initiative to resolve any issue. We sold our investment property rather quickly during a pandemic. She gave us good tips and helpful ideas. We got our price and the process afterwards wen..."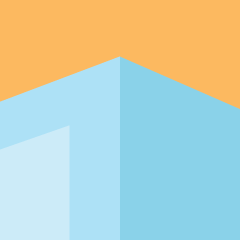 Stefanny de Guzman
Foothill Properties
"I cannot put into words how thankful we were to have worked with Tami on helping us find our home. From the very beginning, she was on top of everything. We discussed neighborhoods, budget,and wants and needs. She put together a plan that personalized and yet so professional. She found homes for us..."
"Realtors can claim anything, but the objective data that HomeLight collects on number of homes sold, price range, and time period, are facts that cannot be challenged."
Shirley S.
"We were very pleased with HomeLight's easy application for finding us the perfect Realtor match. I joked with my friends and family and said I went to Match.com to find the best Realtors. We would highly recommend them. "
Jill D.
"We were very happy with the Realtor that HomeLight recommended. We are new to the area so it was nice to have someone experienced and full of tips about the different towns."
Jim W.
Check out some of
our other

resources for

Alta

homeowners
When's the best time to
sell my home?
Use housing market data in your city to learn the best and worst months
to sell your home.
Real estate commission
in Alta
Use this calculator and real estate agent commissions data
to find out.
Sell your house
in Alta fast
Find out what cash buyers are willing to pay for your
home right now.
Advice from America's
Top Agents
Get the latest real estate tips and learn how to sell your home faster and
for more money.
Simple real
estate calculators
Use our free calculators to help you make informed financial decisions when buying or
selling a home.
Find out what your
home is worth
Get a free estimated value of your home in less
than 2 minutes.