Find the perfect Appleton real estate agent
We analyze millions of home sales to find the best performing real estate agents.
Top Appleton real estate agents
Need a real estate agent in Appleton, WI? HomeLight compares objective performance data from all 824 of the city's agents, so you can choose the best. The top 3% of agents in San Francisco do 1.7x more real estate deals than the average agent — and they sell homes 1.1x faster.
"The service at HomeLight was fantastic. They made sure to get to know me and listen to exactly what I wanted in a house to provide me with the best realtor to fit my needs."
Shaun D.
See how 20 of the top REALTORS® and real estate agents in Appleton, WI stack up
Why you need a top real estate agent in Appleton, WI
In Appleton, homes sit on the market an average of 88 days, and sell for 97.8% of the list price. Having a top agent by your side can save you serious time and money. The top 3% of Appleton agents move homes off the market in 47 days, and get better price results: Buyers get 9.1% knocked off the list price, and sellers get 6.3% more than their list price.
Top Seller's Agents
A top seller's agent in Appleton makes $11,022 more dollars for sellers, wraps up the selling process 41.57 days faster, and sells 274.11 more homes than the average agent.
Sale Price / List Price (%)
Days on Market
Lower is better
Top Buyer's Agents
The top real estate agents in Appleton help buy 1.7x more homes than average agents in the same area. Top agents, on average, also save home buyers $26,186 during the buying process.
Sale Price / List Price (%)
Lower is better
Ratings and reviews of top real estate agents in Appleton, WI
Recent reviews for Appleton real estate agents and REALTORS
James R Blackburn
Keller Williams Fox Cities
"Brett helped my wife and young family find our first home! As a veteran it was important to find someone that knows VA loans. He was awesome at this. We found a property that checked all the boxes and then some. Great experience, great realtor. Looking to buy our second property with him! T..."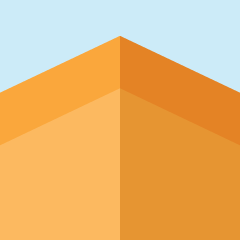 "Bill Lorge and his Company Badgerland MLS not only saved me over $10,000 in real estate commissions by selling my home in Wisconsin on the MLS, but he also convinced me that my original price was too low and helped me get an extra $50,000 in sale price. I highly recommend him to anyone looking to se..."
"The agent that HomeLight found for us was amazing. She had a cash offer within three days of listing!"
Martin T.
"HomeLight responded quickly and professionally to my request... I highly recommend the services of HomeLight to make this very important decision of hiring the correct agent as it makes all the difference in the world."
Jeffrey G.
"Our realtor recommendation was perfect! She helped explain everything and the whole process went very smoothly. We would definitely recommend HomeLight to anyone selling a house."
Kelly P.
Meet top real estate agents who focus on these
Appleton

neighborhoods
| | |
| --- | --- |
| Active Agents | 120 |
| Time on Market | 103 |
| Avg. Sale Price | $107,676 |
| | |
| --- | --- |
| Active Agents | 21 |
| Time on Market | 133 |
| Avg. Sale Price | $346,613 |
| | |
| --- | --- |
| Active Agents | 85 |
| Time on Market | 87 |
| Avg. Sale Price | $158,524 |
Check out some of
our other

resources for

Appleton

homeowners
When's the best time to sell your
home in Appleton?
Use housing market data in Appleton to learn the best and worst months
to sell your home.
How much commission do real estate
agents make?
Use this calculator and real estate agent commissions data
to find out.
Sell your house
in Appleton fast
Find out what cash buyers are willing to pay for your
home right now.
Advice from America's
Top Agents
Get the latest real estate tips and learn how to sell your home faster and
for more money.
Simple real
estate calculators
Use our free calculators to help you make informed financial decisions when buying or
selling a home.
Find out what your
home is worth
Get a free estimated value of your home in less
than 2 minutes.