Find the perfect Barstow real estate agent
We analyze millions of home sales to find the best performing real estate agents.
Top Barstow real estate agents
A top real estate agent can save you significant time and money. Barstow, CA has 607 active agents, and HomeLight compares data on all of them to identify the top performers. The city's top 3% of agents do 76.8% more deals yearly than the average agent, move homes off the market 43.5% faster, and save their clients more money — sellers save 2.2x more and buyers save 1.6x more.
"I used HomeLight to find a real estate agent since I wasn't in the city where the property was located. I found a great agent to sell my rental property. It was easy to use and saved me a lot of time!"
Johnny N.
See how 20 of the top REALTORS® and real estate agents in Barstow, CA stack up
Find your perfect real estate agent in Barstow
Why you need a top real estate agent in Barstow, CA
Here's why you should work with a top Barstow real estate agent: the average agent in the city closes around 163 deals, but the top 3% of agents work on 704 transactions in the same area. On top of that, top Barstow agents make $11,448 more and move homes 1.8x faster than the average agent.
Top Seller's Agents
Top seller's agents in Barstow make clients 6.0% more dollars, sell homes in 36.91 days more efficiently, and work with 1.8x as many homes as the average real estate agent in the same city.
Sale Price / List Price (%)
Days on Market
Lower is better
Top Buyer's Agents
Compared to the average agent, top Barstow buyer's agents purchase 188.14 more homes and save buyers $8,327 on every deal.
Sale Price / List Price (%)
Lower is better
Ratings and reviews of top real estate agents in Barstow, CA
Recent reviews for Barstow real estate agents and REALTORS

DIVA RESCIA
Legacy Realty Partners
"It was a pleasure working with Danny Gomes. He is very professional and ethical when it comes to the real estate business. Danny has helped me buy and sell a couple properties. I would highly recommend his services to anyone who is looking to buy or sell there house. If you ever have any questions t..."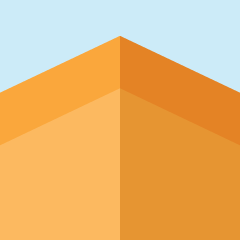 Maria Villanueva
ROSE REAL ESTATE
" "We would like you to give the appreciation to Mr Rodel Lapitan did an excellent job in providing excellent customer service not only he took time reaching out to us and other agent (seller's agent) in knowing our needs and wants, he worked beyond in not just processing the documents or papers but..."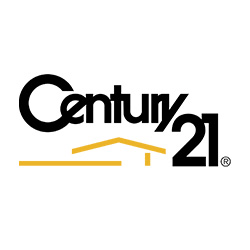 Amado Hernandez
Excellence Empire Real Estate
"Amado Hernandez, Is a True Professional, serves on several Boards as a Director, is a master in training and self development with over three decades experience. Next time you want to buy or sell or invest or are interested in a career in Real Estate. Give him a call 951.323.1499 or you can visi..."
"HomeLight was excellent in finding a real estate agent to sell our home, which took only 4 days! They offered various agents, all of which were top agents in our area. We couldn't have been happier!"
Cindy W.
"Realtors can claim anything, but the objective data that HomeLight collects on number of homes sold, price range, and time period, are facts that cannot be challenged."
Shirley S.
"We were very happy with the Realtor that HomeLight recommended. We are new to the area so it was nice to have someone experienced and full of tips about the different towns."
Jim W.
Check out some of
our other

resources for

Barstow

homeowners
When's the best time to sell your
home in Barstow?
Use housing market data in Barstow to learn the best and worst months
to sell your home.
Real estate commission
in Barstow
Use this calculator and real estate agent commissions data
to find out.
Sell your house
in Barstow fast
Find out what cash buyers are willing to pay for your
home right now.
Advice from America's
Top Agents
Get the latest real estate tips and learn how to sell your home faster and
for more money.
Simple real
estate calculators
Use our free calculators to help you make informed financial decisions when buying or
selling a home.
Find out what your
home is worth
Get a free estimated value of your home in less
than 2 minutes.
Find your perfect real estate agent in Barstow, CA