Find the Perfect Buyer's Agent Today
Please enter a valid location
The Biggest Financial Transaction of Your Life.
You deserve your dream home. At a price that won't give you a nightmare.
For many of us, buying a home is the single biggest financial decision you will make in your life. You need a strategic advisor to walk you through the legal process, identify opportunities, and employ sophisticated negotiation tactics. An experienced buyer's agent can make this decision seamless, while placing you in the home of your dreams. Our solution at HomeLight allows you to search millions of buyer agent profiles to find the most experienced agent who will fit your needs.
The HomeLight Difference
HomeLight matches you with the top buyer's agents in your local neighborhood. We do this by analyzing over 15 million home transactions since 2009 to produce updated agent rankings based on objective data. Agents never pay us to be listed on our site, so we can be 100% unbiased. Our mission is to provide you, the home buyer, with the best possible agent who understands neighborhood price trends, availability, safety, and more.
Top Agents on HomeLight have Deep Local Market Expertise.
On HomeLight, you can search for agents that have exactly the experience you need. Our proprietary matching algorithms target agents with hyperlocal expertise in your market of choice. Local market expertise can be essential when determining factors such as:
Quality of school districts
Crime and safety
Most desirable neighborhoods/streets
Recent price trends
Access to exclusive pocket listings
General sense of community
| | SFH | TOWNHOME | CONDO |
| --- | --- | --- | --- |
| Average Buying Price | $423K | $288K | $265K |
| Top 5% Buying Price | $433K | $295K | $268K |
| Additional Amount You Can Save | $-10K | $-7K | $-3.2K |
Top Agents on HomeLight Are The Best Negotiators.
The agents we recommend on HomeLight typically can save you thousands on your home purchase. These agents will be experts in your price point and understand how to gather comparables in your neighborhood, arming you with essential data for negotiation. Our matching engine is able to assess negotiation skill by evaluating factors such as listing price, actual selling price, neighborhood price trends, and more.
Top Questions to Ask a Buyer's Agent
We suggest that you interview at least 2 agents before settling on your final decision. Below are a recommended list of questions to ask any agent before engaging with them:
1. What homes have you sold in the neighborhood in the last 3 months?
It's not just important to have an agent with experience in the area you want to buy, but since market conditions change frequently, you should verify that they have recent local experience as well. A knowledgeable agent will have deep comprehension of topics like available schools, health care, desirable streets, and more.
2. Is this your full-time job?
Some individuals treat real estate as a side job. Often times they may not be available when you need them or have limited experience. When possible, it is best to select a full-time real estate agent to assist you with your home purchase search.
3. What are your complete real estate credentials?
At a minimum, your real estate agent should have active ABR (Accredited Buyer Representatives) and CBR (Certified Buyer Representatives) licenses. Additional certifications or degrees like an MBA, JD, CFA, or CPA are a plus, as they demonstrate competence in dealing with complex transactions.
4. Will they guarantee letting you out of a contract if the relationship isn't working?
In few cases, the buyer and the real estate agent cannot coexist based on personality or philosophical differences. In these rare events, you should feel comfortable that your real estate agent will let you out of your contract immediately and allow you to pursue a relationship with another buyer's agent in the area.
5. What are your fees and how do you get paid?
In most cases, real estate agent fees are paid by the seller of the home. You, as the home buyer, will most likely not have to pay anything out of pocket. It is still wise to understand what the buyer's agent's fees are and how they expect to be paid. This will prevent any potential confusion that may arise once your transaction has successfully been completed.
6. Are you an exclusive buyer's agent?
There are generally three types of buyer's agents: non-exclusive, designated, and exclusive. Your best bet typically is to work with an exclusive buyer's agent, as they will be prevented from taking on seller's listings, therefore reducing any chance for a conflict of interest.
7. Can you give me references I can contact of your last 3-5 home purchases?
All good buyer's agents should be more than willing to provide contact information of the last 5 individuals who they assisted in purchasing a home. If an agent hesitates in providing this information, then approach the relationship with caution.
Actual Customer Testimonials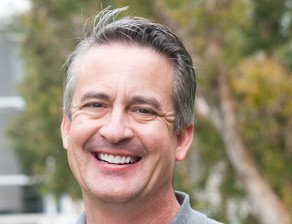 "Before finding HomeLight, we were lost and had no clue how to find a trustworthy agent. Now we are at ease, and the buying process is simple."
Edward G.
Santa Monica, CA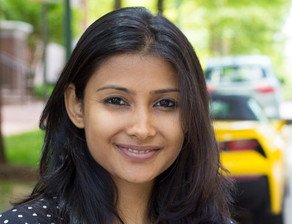 "My Realtor was great and knew exactly what he was doing. I won't recommend anyone else but him. Many, many thanks HomeLight!"
Neha C.
San Francisco, CA
What You Should Expect Out Of A Great Buyer's Agent.
The top buyer's agents don't just bring you to homes you could have already found on top home search websites, they maximize your chances of finding the perfect home while staying within your desired budget. Use this checklist to ensure that your buying agent is doing their job:
Brings recent knowledge and experience to help you navigate local market characteristics
Acts as an evangelist and strategic advisor for you through the home buying process
Prepares all required documentation and written offers
Provides contacts with high quality home inspectors, title companies and other home services professionals
Reviews various financing options
Actively negotiates pricing on behalf of buyer
Helps ensure the loan closes successfully
Ready to maximize your chance of getting the best prices from ideal buyer's agents?