Find the perfect Byron real estate agent
We analyze millions of home sales to find the best performing real estate agents.
Top Byron real estate agents
229 real estate agents are active in Byron, MN. HomeLight analyzes every agent's performance history to find the best ones in your area. Data from thousands of transactions show that the top 3% of Byron real estate agents sell homes in 78 days and work with 480 homes, which is 1.7x more than the average.
"Without HomeLight's services, I don't believe we would have been able to find a Realtor so quickly as there are so many out there to choose from!"
Tiffany G.
See how 5 of the top REALTORS® and real estate agents in Byron, MN stack up
Why you need a top real estate agent in Byron, MN
Average real estate agents in Byron, MN leave homes on the market for 121 days, while top real estate agents sell in 78 days. Byron's 229 real estate agents with active listings sell 76 homes on average.
Top Seller's Agents
Compared to the average Byron real estate agent, top agents sell 1.8x more homes. They also sell properties 55.6% quicker, and get sellers 4.8% more for their homes.
Sale Price / List Price (%)
Days on Market
Lower is better
Top Buyer's Agents
Top Byron buyer's agents help 1.7x more buyers than average agents, and save their buyers 48.9% more money.
Sale Price / List Price (%)
Lower is better
Ratings and reviews of top real estate agents in Byron, MN
Recent reviews for Byron real estate agents and REALTORS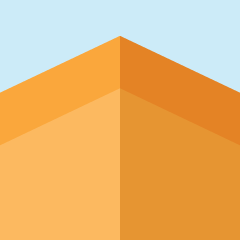 Kenneth McCasland
RE/MAX Results
"Debbie's greatest strength is that she treats all her clients like they are million-dollar clients, with no differentiation with her level of service between a $100,000 listing and a $1,000,000 listing. All her clients are equally valued and appreciated, so I encourage you to contact her regardless..."
"HomeLight made it easy to find a Realtor! I found someone who's familiar with my neighborhood and price point. It saved me a lot of time, and the realtor I chose sold my condo quickly and easily."
Lori D.
"I needed to find an agent who could sell our house fast and for the best price because we were moving out of state. HomeLight connected us with Paul. It was simple and he got us the price we wanted!"
Jim S..
"We have recommended HomeLight to friends as a great source to find a Realty company to list their home. Your company was easy to contact and very prompt in your response with the names and numbers of Realty companies for our use. "
Linda T.
Check out some of
our other

resources for

Byron

homeowners
When's the best time to
sell my home?
Use housing market data in your city to learn the best and worst months
to sell your home.
Real estate commission
in Byron
Use this calculator and real estate agent commissions data
to find out.
Sell your house
in Byron fast
Find out what cash buyers are willing to pay for your
home right now.
Advice from America's
Top Agents
Get the latest real estate tips and learn how to sell your home faster and
for more money.
Simple real
estate calculators
Use our free calculators to help you make informed financial decisions when buying or
selling a home.
Find out what your
home is worth
Get a free estimated value of your home in less
than 2 minutes.