Find the perfect Caliente real estate agent
We analyze millions of home sales to find the best performing real estate agents.
Top Caliente real estate agents
HomeLight compares historical data on all of Caliente, NV's 114 real estate agents to find you the best of the best. The city's top 3% agents do 1.7x more deals a year than the average agent, and move homes off the market 36.8% quicker.
"HomeLight was very easy to use and gave us a couple of different agent recommendations. We came away with a great new home and couldn't be happier!"
Jeremy G.
See how 20 of the top REALTORS® and real estate agents in Caliente, NV stack up
Why you need a top real estate agent in Caliente, NV
Caliente, NV has 114 active real estate agents. The average real estate agent in Caliente sells about 262 homes and each home spends about 79 days on Caliente's housing market. Let's see how the top 3% perform in comparison.
Top Seller's Agents
Caliente's top 3% agents save their sellers $7,716, while average agents save their clients -$3,889. Top agents also sell homes quicker and far more frequently, selling 1.7x more homes than their average-performing counterparts, and doing so 36.8% faster.
Sale Price / List Price (%)
Days on Market
Lower is better
Top Buyer's Agents
The top 3% Caliente buyer's agents buy 1.7x more homes in the same area and save $42,790 on their clients' home purchases. That's 62.6% more savings than the average home sale!
Sale Price / List Price (%)
Lower is better
Ratings and reviews of top real estate agents in Caliente, NV
Recent reviews for Caliente real estate agents and REALTORS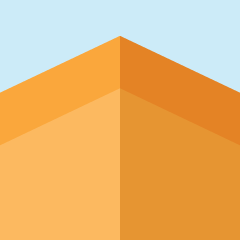 Paula Jeffreys
orange realty group llc
"Michelle was amazing. My boyfriend wanted to buy a condo but is very slow at making this type of decision. Michelle was so patient with him. She took us how to see so many places. I am sure other agents would have given up on us. NOT MICHELLE. And we were looking on the low end of condos. She w..."
"We were out-of-town sellers, and I didn't have a plan of action to find a trustworthy Realtor to sell our Las Vegas home. I found HomeLight and it was easy to use. I appreciate their service!"
Amy S.
"We were very pleased with the services of HomeLight. They were very professional and innovative. I would refer this company to anyone who's serious about getting the best price for their home!"
Lora N.
"The services that HomeLight provided were just what I was looking for. It is a little nerve wracking doing things from far away but it worked out. "
Lonnie H.
Check out some of
our other

resources for

Caliente

homeowners
When's the best time to
sell my home?
Use housing market data in your city to learn the best and worst months
to sell your home.
How much commission do real estate
agents make?
Use this calculator and real estate agent commissions data
to find out.
Sell your house
in Caliente fast
Find out what cash buyers are willing to pay for your
home right now.
Advice from America's
Top Agents
Get the latest real estate tips and learn how to sell your home faster and
for more money.
Simple real
estate calculators
Use our free calculators to help you make informed financial decisions when buying or
selling a home.
Find out what your
home is worth
Get a free estimated value of your home in less
than 2 minutes.