from ,
just sold a home using HomeLight
Find the perfect Carlisle real estate agent
We analyze millions of home sales to find the best performing real estate agents.
Top Carlisle real estate agents
HomeLight crunches the numbers of 186 active real estate agents in Carlisle, OH to find the best ones. Carlisle's top 3% of real estate agents move homes off the market in 39 days, compared to the 64-day local average, and sell for over 10% more than the average agent.
"Their experience and dedication is unmatched. I would, without hesitation, recommend HomeLight to anyone looking for a way to connect with a top realtor in your local market."
George M.
See how 10 of the top REALTORS® and real estate agents in Carlisle stack up
Find your perfect real estate agent in Carlisle
Why you need a top real estate agent in Carlisle, OH
When it comes to making one of the biggest financial decisions of your life, you need the right real estate team by your side. Top agents do 83.8% more deals than average agents, and those negotiation skills pay off big time: Sellers save 2.0x more money and buyers save 1.6x more money with a top agent.
Top Seller's Agents
Top seller's agents in Carlisle know how to help their clients make up to over 10% more on home sales and can sell their homes 24.83 days faster than the average agent.
Sale Price / List Price (%)
Days on Market
Lower is better
Top Buyer's Agents
Compared to the average agent, top Carlisle buyer's agents purchase 295.71 more homes and save buyers $55,466 on every deal.
Sale Price / List Price (%)
Lower is better
Ratings and reviews of top real estate agents in Carlisle, OH
Recent reviews for Carlisle real estate agents and REALTORS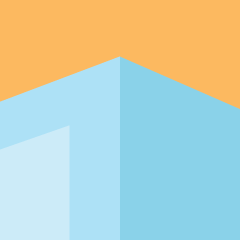 Thomas Mercker
HER REALTORS
"In December of 2019, Mr. Jack Suter an HER realtor, checked a box on my purchase contract that required me to pay 6 months of the seller's property taxes. I discovered the error when I received my 2019 tax bill and only 35% of the necessary taxes were collected at closing. First Ohio Title confirm..."
"I had a great experience with the agent that I found from HomeLight. My house sold in 2 days and my agent was with me through every step. I would recommend Homelight to all my friends. "
Greg B.
"I'm glad I took HomeLight's advice on their choices of agents, I wouldn't think twice about calling them again should the need arise for another move! "
Bill J.
"Today I'm happily settled in my new house. I love it. Thanks HomeLight. "
Neil O.
Find top real estate agents in cities near Carlisle, OH
Frequently Asked Questions
Check out some of
our other

resources for

Carlisle

homeowners
Sell your house
in Carlisle fast
Find out what cash buyers are willing to pay for your
home right now.
When's the best time to
sell my home?
Use housing market data in your city to learn the best and worst months
to sell your home.
Find out what your
home is worth
Get a free estimated value of your home in less
than 2 minutes.
How much commission do real estate
agents make?
Use this calculator and real estate agent commissions data
to find out.
Advice from America's
Top Agents
Get the latest real estate tips and learn how to sell your home faster and
for more money.
Simple real
estate calculators
Use our free calculators to help you make informed financial decisions when buying or
selling a home.
Find your perfect real estate agent in Carlisle, OH