from ,
just sold a home using HomeLight
Find the perfect Centerville real estate agent
We analyze millions of home sales to find the best performing real estate agents.
Top Centerville real estate agents
HomeLight analyzes hundreds of thousands transactions to identify the best real estate agents of Centerville. And here's what we know about the top 3% of the 289 active Centerville real estate agents: compared to the average agent, the top 3% work 1.8x more transactions and move homes 51.22 days faster.
"HomeLight saved the day by identifying three best of class real estate agencies in Atlanta and within 2 months we purchased. "
Martha L.
See how 20 of the top REALTORS® and real estate agents in Centerville stack up
Find your perfect real estate agent in Centerville
Why you need a top real estate agent in Centerville, GA
Hiring a real estate agent is a big decision, and it can be an overwhelming process. HomeLight uses trusted data to simplify your search. For example, would you prefer a highly experienced top agent doing 389 transactions a year, or the average agent who does 93 transactions a year? It's probably a no brainer. Let's see what kind of time and money you could save with a top Centerville agent!
Top Seller's Agents
A top Centerville seller's agent sells 1.7x more properties, gets you 9.5% more for your home, and sells 51.3% faster than the average agent.
Sale Price / List Price (%)
Days on Market
Lower is better
Top Buyer's Agents
The top 3% Centerville buyer's agents buy 1.8x more homes in the same area and save $39,104 on their clients' home purchases. That's 63.5% more savings than the average home sale!
Sale Price / List Price (%)
Lower is better
Ratings and reviews of top real estate agents in Centerville, GA
Recent reviews for Centerville real estate agents and REALTORS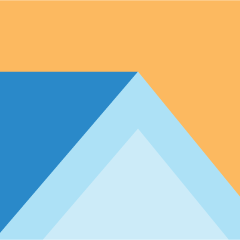 Sona Patel
Coldwell Banker SSK Realtors
"FRAUD SCAM ALERT Anyone could fall victim to this scam just like I did. Read carefully and protect yourself! I hired Real Estate Agent and Broker Teresa Roberts (License #: BRE #01996900 Company Name: MVP Realty SoCal) to sell my house. She could NOT sell my house but still demanded a commiss..."
"I am so grateful for the referral that HomeLight sent to us.... sold our home by the end of the first day of listing. "
Joey G..
"I would recommend HomeLight to anyone who wants to work with a top-notch realtor and get their home sold fast! I received a full offer the day after putting my home on the market."
Joyce P.
"We had a contract on the home within two weeks of listing. Thanks to HomeLight for directing us to a very good realtor."
Roger C..
Frequently Asked Questions
Check out some of
our other

resources for

Centerville

homeowners
Sell your house
in Centerville fast
Find out what cash buyers are willing to pay for your
home right now.
When's the best time to
sell my home?
Use housing market data in your city to learn the best and worst months
to sell your home.
Find out what your
home is worth
Get a free estimated value of your home in less
than 2 minutes.
How much commission do real estate
agents make?
Use this calculator and real estate agent commissions data
to find out.
Advice from America's
Top Agents
Get the latest real estate tips and learn how to sell your home faster and
for more money.
Simple real
estate calculators
Use our free calculators to help you make informed financial decisions when buying or
selling a home.
Find your perfect real estate agent in Centerville, GA