Find the perfect Chandler real estate agent
We analyze millions of home sales to find the best performing real estate agents.
Top Chandler real estate agents
14,260 real estate agents are active in Chandler, AZ. HomeLight analyzes every agent's performance history to find the best ones in your area. Data from thousands of transactions show that the top 3% of Chandler real estate agents sell homes in 40 days and work with 589 homes, which is 1.8x more than the average.
"HomeLight was very helpful in narrowing down the field of realtors to choose from and giving an idea of the methodology behind the recommendations so I could feel confident in them."
Dave M.
See how 20 of the top REALTORS® and real estate agents in Chandler, AZ stack up
Find your perfect real estate agent in Chandler
Why you need a top real estate agent in Chandler, AZ
When it comes to making one of the biggest financial decisions of your life, you need the right real estate team by your side. Top agents do 76.5% more deals than average agents, and those negotiation skills pay off big time: Sellers save 2.7x more money and buyers save 1.6x more money with a top agent.
Top Seller's Agents
Chandler top real estate agents make $15,992 more on home sales and sell in under 40 days. That's 174.5% more money and 1.7x faster than a sale from an average agent's transaction.
Sale Price / List Price (%)
Days on Market
Lower is better
Top Buyer's Agents
Compared to average agents, top Chandler agents help 72.1% more buyers purchase homes, and save those buyers $23,715 more on their new homes.
Sale Price / List Price (%)
Lower is better
Ratings and reviews of top real estate agents in Chandler, AZ
Recent reviews for Chandler real estate agents and REALTORS

"From beginning to the end, Marcy was an excellent agent who helped us find the perfect home for our family. We are first time home buyers AND out of state, and she made the process as painless as possible. Her communication was excellent and clear throughout it all. We would highly recommend Marcy f..."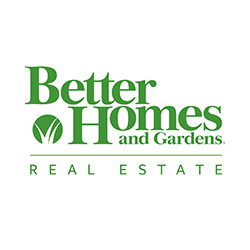 Shane R McCall
Better Homes & Gardens Real Estate Sonoran Desert Lifestyles
"We are happy to have closed today on our sale of our house today. Theresa visiting us this evening to celebrate the close was the cherry on top of a great experience. Theresa is incredibly detailed, personable and efficient. We had a very unique house with unique features, and she was able to find..."
"I registered with HomeLight and in less than 24 hours I had 2 real estate agents contact me eager to help me with my home selling needs. It was easy, no surprises, and my home closed without a hitch"
Leslie C.
"HomeLight makes the work of selling your house an easy task. Within 2 days after listing, we had 2 offers and the house sold a couple of weeks later very close to our asking price. We had contacted other services, but HomeLight was by far the best. "
Larry B.
"My agent wrote a killer MLS listing and also had a stunning drone video made to show it off. That lot sold in 10 days, thanks to his efforts. I can't thank HomeLight enough for helping me connect with the exact agent for me."
Joan P.
Meet top real estate agents who focus on these
Chandler

neighborhoods
| | |
| --- | --- |
| Active Agents | 1,584 |
| Time on Market | 89 |
| Avg. Sale Price | $256,269 |
| | |
| --- | --- |
| Active Agents | 1,424 |
| Time on Market | 83 |
| Avg. Sale Price | $230,553 |
| | |
| --- | --- |
| Active Agents | 1,377 |
| Time on Market | 87 |
| Avg. Sale Price | $201,054 |
Find top real estate agents in cities near Chandler, AZ
Check out some of
our other

resources for

Chandler

homeowners
When's the best time to sell your
home in Chandler?
Use housing market data in Chandler to learn the best and worst months
to sell your home.
How much commission do real estate
agents make?
Use this calculator and real estate agent commissions data
to find out.
Sell your house
in Chandler fast
Find out what cash buyers are willing to pay for your
home right now.
Advice from America's
Top Agents
Get the latest real estate tips and learn how to sell your home faster and
for more money.
Simple real
estate calculators
Use our free calculators to help you make informed financial decisions when buying or
selling a home.
Find out what your
home is worth
Get a free estimated value of your home in less
than 2 minutes.
Find your perfect real estate agent in Chandler, AZ