from ,
just sold a home using HomeLight
Find the perfect Charlottesville real estate agent
We analyze millions of home sales to find the best performing real estate agents.
Top Charlottesville real estate agents
A top real estate agent can save you significant time and money. Charlottesville, VA has 781 active agents, and HomeLight compares data on all of them to identify the top performers. The city's top 3% of agents do 77.0% more deals yearly than the average agent, move homes off the market 49.2% faster, and save their clients more money — sellers save 3.3x more and buyers save 1.6x more.
"HomeLight not only picked the right guy to get the job done but helped by providing a list of questions for me to ask regarding listing and selling a property. From list date to closing was 50 days, well below the average in the area right now. I am very grateful and thankful!"
Victoria P.
See how 19 of the top REALTORS® and real estate agents in Charlottesville stack up
Find your perfect real estate agent in Charlottesville
Why you need a top real estate agent in Charlottesville, VA
Here's why you should work with a top Charlottesville real estate agent: the average agent in the city closes around 40 deals, but the top 3% of agents work on 172 transactions in the same area. On top of that, top Charlottesville agents make $38,642 more and move homes 2.0x faster than the average agent.
Top Seller's Agents
Work with a top Charlottesville seller's agent who sells homes 65.25 days faster than the average agent and make sellers 9.7% more on their home sales.
Sale Price / List Price (%)
Days on Market
Lower is better
Top Buyer's Agents
Want someone experienced with proven results? A top Charlottesville real estate agent helps 75.2% more buyers purchase homes than the average agent, and knocks 13.3% more off the list price while they're at it.
Sale Price / List Price (%)
Lower is better
Ratings and reviews of top real estate agents in Charlottesville, VA
Recent reviews for Charlottesville real estate agents and REALTORS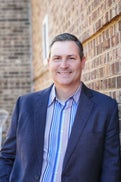 Edward L. Napier
Keller Williams Alliance
"Trey is very personable and reliable. He has vast knowledge of the real estate industry and knows how to negotiate to resolve any issues. He makes himself available to his clients and provides a virtually stress-free experience. I am totally satisfied with his services and will definitely call on..."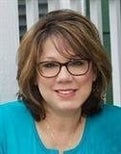 Leann
Monticello Country Realtors
"Candice was amazing. She is responsive, knowledgable, your advocate, professional, personable, and goes above and beyond what most realtors will do for their clients. Candice has relationships with many businesses related to real estate sales, so when I was having trouble getting responses, she was ..."

Cesar Zamudio
Hometown Realty
"Working with Tommy in buying our new condo in Richmond was a fantastic experience. He has an admirable work ethic - he even joined as our buying agent on a Sunday when other agents didn't bother to call. He was there for us every step of the way, helped us evaluate different properties, and secured ..."
"We had a wonderful experience with HomeLight...and in 3 days had 3 offers and additional buyers interested. We could not have been more satisfied with our experience...we are sharing our experience with family and friends as future reference for them."
Cheryl G.
"Homelight helped us in our decision regarding what real estate agent to select and it saved us a lot of time. Homelight was invaluable in our search efforts because they notify top agents who aren't pushy and only want to provide excellent service to someone wanting to sell their home. "
Vanessa K.
"We were amazed and impressed that the transaction went so quickly but more importantly, went so smoothly. The next time I consider selling residential real estate, my first inquiry will be to HomeLight. Without HomeLight, I never would have found our realtor. "
J.J. Calabrese.
Frequently Asked Questions
Check out some of
our other

resources for

Charlottesville

homeowners
Sell your house
in Charlottesville fast
Find out what cash buyers are willing to pay for your
home right now.
When's the best time to sell your
home in Charlottesville?
Use housing market data in Charlottesville to learn the best and worst months
to sell your home.
Find out what your
home is worth
Get a free estimated value of your home in less
than 2 minutes.
Real estate commission
in Charlottesville
Use this calculator and real estate agent commissions data
to find out.
Advice from America's
Top Agents
Get the latest real estate tips and learn how to sell your home faster and
for more money.
Simple real
estate calculators
Use our free calculators to help you make informed financial decisions when buying or
selling a home.
Find your perfect real estate agent in Charlottesville, VA