from ,
just sold a home using HomeLight
Find the perfect Cleveland real estate agent
We analyze millions of home sales to find the best performing real estate agents.
Top Cleveland real estate agents
Cleveland, FL has 1.8x real estate agents, so how do you know who's right for you? HomeLight looks at each agent's historical performance data to identify those that will get you the best results. Cleveland's top 3% of agents do 759 real estate transactions per year. Compare that to the average agent who does transactions a year — the top agent completes 77.2% more transactions! And that level of experience pays off for buyers and sellers alike.
"HomeLight provided a very prompt reply, that provided us with three agents who fit the criteria we were looking for in selling our home... The value in HomeLight providing the vetting was incalculable. We are very happy with the service provided by HomeLight."
Paul P.
See how 20 of the top REALTORS® and real estate agents in Cleveland stack up
Find your perfect real estate agent in Cleveland
Why you need a top real estate agent in Cleveland, FL
Hiring a real estate agent is a big decision, and it can be an overwhelming process. HomeLight uses trusted data to simplify your search. For example, would you prefer a highly experienced top agent doing 759 transactions a year, or the average agent who does 173 transactions a year? It's probably a no brainer. Let's see what kind of time and money you could save with a top Cleveland agent!
Top Seller's Agents
Cleveland top real estate agents make $16,677 more on home sales and sell in under 59 days. That's 471.8% more money and 1.8x faster than a sale from an average agent's transaction.
Sale Price / List Price (%)
Days on Market
Lower is better
Top Buyer's Agents
Top Cleveland buyer's agents transact 1.7x more than the average agent and help clients save up to 471.8% on their home purchases.
Sale Price / List Price (%)
Lower is better
Ratings and reviews of top real estate agents in Cleveland, FL
Recent reviews for Cleveland real estate agents and REALTORS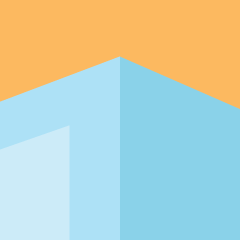 Lois A. Fassio
Elevate Real Estate Brokers
"Sal was a pleasure to work with, always with a smile on his face. He always showed concern for my health. He was always very positive he would find a qualified buyer for my home and he didn't let me down, ever. We ran into a few difficulties with the closing, not receiving the correct close out nu..."
"HomeLight made the agent-hiring experience quick and simple, with a superb agent match for us. The agent we chose did an exceptional job in marketing our home for sale."
Kathryn D.
"Our experience with HomeLight could not have gone better... She got us about twenty thousand dollars more than we expected. I would recommend any of the three agents HomeLight recommended, it was a hard choice, they were all good."
Larry M.
"HomeLight immediately identified 3 top-notch, high producing real estate agents that knew the market where my home was located. After speaking with them, I chose one superbly qualified, experienced agent. The house sold in one day! "
Lindsay K.
Find top real estate agents in cities near Cleveland, FL
Frequently Asked Questions
Check out some of
our other

resources for

Cleveland

homeowners
Sell your house
in Cleveland fast
Find out what cash buyers are willing to pay for your
home right now.
When's the best time to
sell my home?
Use housing market data in your city to learn the best and worst months
to sell your home.
Find out what your
home is worth
Get a free estimated value of your home in less
than 2 minutes.
How much commission do real estate
agents make?
Use this calculator and real estate agent commissions data
to find out.
Advice from America's
Top Agents
Get the latest real estate tips and learn how to sell your home faster and
for more money.
Simple real
estate calculators
Use our free calculators to help you make informed financial decisions when buying or
selling a home.
Find your perfect real estate agent in Cleveland, FL