from ,
just sold a home using HomeLight
Find the perfect Coburg real estate agent
We analyze millions of home sales to find the best performing real estate agents.
Top Coburg real estate agents
Coburg, OR has 193 active real estate agents for you to choose from. But how do you know if you're selecting the best one in your area? HomeLight analyzes performance history and past transactions to give you the top 3% of Coburg real estate agents, who work 1.7x more transactions and move homes in 61 days.
"Our experience with HomeLight was unbelievably easy! Within minutes of contacting HomeLight, two realtors contacted me and two appointments had been set."
Craig A.
See how 4 of the top REALTORS® and real estate agents in Coburg stack up
Find your perfect real estate agent in Coburg
Why you need a top real estate agent in Coburg, OR
Average real estate agents in Coburg, OR leave homes on the market for 95 days, while top real estate agents sell in 61 days. Coburg's 193 real estate agents with active listings sell 116 homes on average.
Top Seller's Agents
Coburg top real estate agents make $9,660 more on home sales and sell in under 61 days. That's 965996.0% more money and 1.6x faster than a sale from an average agent's transaction.
Sale Price / List Price (%)
Days on Market
Lower is better
Top Buyer's Agents
When compared against the average real estate agent, the top Coburg buyer's agents move about 412.8 properties and save buyers $33,921 on their home purchases.
Sale Price / List Price (%)
Lower is better
Ratings and reviews of top real estate agents in Coburg, OR
Recent reviews for Coburg real estate agents and REALTORS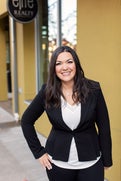 Janet M. Johnson
Elite Realty Professionals
"I had a unique situation and Jamie worked with me to guide me and stand beside me during the transition of the last few months of my elderly friend living in the home, to emptying the house through closing. Chris Lupton is the team lead and was instrumental in all of the details and coordinating c..."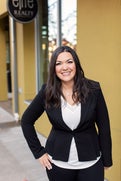 Jacque Joyce
Elite Realty Professionals
"When we decided to sell our house our daughter recommended Jamie. I am ever so grateful that she did. Jamie and Chris were always checking to make sure we were ready for each step we needed to take. Always had someone who could help us negotiate every step of the way!! Awesome team and wonderful to work with!!"
"My husband and I live in Las Vegas and need to sell a property we owned in Medford Oregon. Due to the fact that we were not available to coordinate the various activities, this "burden" fell to Randy. He took care of everything and went above and beyond. We wholeheartedly recommend HomeLight to anyone needing the services of a real estate agent."
Vicki W.
"HomeLight services were terrific! They perfectly matched our needs with a realtor who provided those services. HomeLight made it simple and easy to choose a professional and experienced realtor."
Heather T.
"We used the HomeLight system to find the perfect listing agent to sell our home in Portland Oregon. HomeLight was so easy to use! "
Lou V..
Find top real estate agents in cities near Coburg, OR
| | |
| --- | --- |
| Active Agents | 956 |
| Time on Market | 53 |
| Avg. Sale Price | $316,100 |
| | |
| --- | --- |
| Active Agents | 897 |
| Time on Market | 53 |
| Avg. Sale Price | $275,000 |
| | |
| --- | --- |
| Active Agents | 282 |
| Time on Market | 62 |
| Avg. Sale Price | $242,900 |
Frequently Asked Questions
Check out some of
our other

resources for

Coburg

homeowners
Sell your house
in Coburg fast
Find out what cash buyers are willing to pay for your
home right now.
When's the best time to
sell my home?
Use housing market data in your city to learn the best and worst months
to sell your home.
Find out what your
home is worth
Get a free estimated value of your home in less
than 2 minutes.
How much commission do real estate
agents make?
Use this calculator and real estate agent commissions data
to find out.
Advice from America's
Top Agents
Get the latest real estate tips and learn how to sell your home faster and
for more money.
Simple real
estate calculators
Use our free calculators to help you make informed financial decisions when buying or
selling a home.
Find your perfect real estate agent in Coburg, OR