Find the perfect Dacula real estate agent
We analyze millions of home sales to find the best performing real estate agents.
Top Dacula real estate agents
HomeLight compares historical data on all of Dacula, GA's 6,428 real estate agents to find you the best of the best. The city's top 3% agents do 1.8x more deals a year than the average agent, and move homes off the market 42.6% quicker.
"I would recommend HomeLight to anyone who wants to work with a top-notch realtor and get their home sold fast! I received a full offer the day after putting my home on the market."
Joyce P.
See how 20 of the top REALTORS® and real estate agents in Dacula, GA stack up
Find your perfect real estate agent in Dacula
Why you need a top real estate agent in Dacula, GA
Dacula has 6,428 active real estate agents, but how do you know which one is right for you? The top 3% of real estate agents in Dacula move homes 30.17 days faster than the average agent and work 773.48 more properties.
Top Seller's Agents
Compared to the average Dacula real estate agent, top agents sell 1.8x more homes. They also sell properties 74.3% quicker, and get sellers 5.1% more for their homes.
Sale Price / List Price (%)
Days on Market
Lower is better
Top Buyer's Agents
In Dacula, top buyers agents help home buyers save $43,558 on a home. The top agents, on average, place 1.7x the number of transactions as average agents in Dacula.
Sale Price / List Price (%)
Lower is better
Ratings and reviews of top real estate agents in Dacula, GA
Recent reviews for Dacula real estate agents and REALTORS

Samuel Howe
RE/MAX Around Atlanta
"Megan Lyons and Natalie Grabowski at Megan and Natalie Real Estate are the best - we've used them for a total of three homes now over the past nine years. They really know how to take the stress and pressure out of what can sometimes be an emotional process. Knowledgeable, ALWAYS great with communi..."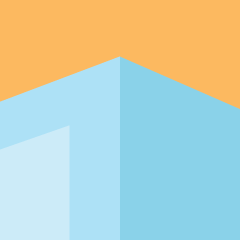 S. Wilson
Re/max Around Atlanta
""Mary Ann & John were amazing to work with. They listened to every single concern we had and addressed those concerns. They gave us invaluable information to help us make the best decisions...In real time & retrospect it was clear that Mary Ann & John always had our best interest. I would recommend ..."

Walker
Keller Williams - Peachtree Road
"Dore is amazing! Check out her reviews on other places and then check out The Peters Company. They're truly best of the best. They are Top 1% Keller Williams group nationally! We bought our first home with Dore and we still felt valued regardless of our age and budget. She knows how to treat everyon..."
"HomeLight is a way to narrow the field and find the right agent for your house sale... Within 36 hours of listing, we had a contract. "
Frank L.
"HomeLight connected me with the right people which led to a good offer on our home and a fast closing time within just weeks."
Chris A.
"HomeLight saved the day by identifying three best of class real estate agencies in Atlanta and within 2 months we purchased. "
Martha L.
Find top real estate agents in cities near Dacula, GA
Check out some of
our other

resources for

Dacula

homeowners
When's the best time to sell your
home in Dacula?
Use housing market data in Dacula to learn the best and worst months
to sell your home.
Real estate commission
in Dacula
Use this calculator and real estate agent commissions data
to find out.
Sell your house
in Dacula fast
Find out what cash buyers are willing to pay for your
home right now.
Advice from America's
Top Agents
Get the latest real estate tips and learn how to sell your home faster and
for more money.
Simple real
estate calculators
Use our free calculators to help you make informed financial decisions when buying or
selling a home.
Find out what your
home is worth
Get a free estimated value of your home in less
than 2 minutes.
Find your perfect real estate agent in Dacula, GA