Find the perfect Edwardsville real estate agent
We analyze millions of home sales to find the best performing real estate agents.
Top Edwardsville real estate agents
Edwardsville, KS has 399 active real estate agents. But how do you know whether the one you hire will do their job well? That's why HomeLight analyzes each agent's performance history to find the best ones in your area. Work with the top 3% of real estate agents in Edwardsville and you can make $2,945 more on a home sale and save up to $15,154 more on a home purchase.
"We are so grateful for HomeLight's referral. Our agent sold our home in two days! Plus we received the price we hoped for. Thank you HomeLight for referring the top notch realtor we needed!"
Kathy D.
See how 20 of the top REALTORS® and real estate agents in Edwardsville, KS stack up
Why you need a top real estate agent in Edwardsville, KS
There are 399 real estate agents in Edwardsville, KS right now. Properties are listed for 76 days on average. The difference in time spent on the market in Edwardsville, KS for top agents is 1.9x less than the time an average agent spends on a given housing transaction.
Top Seller's Agents
Top seller's agents in Edwardsville know how to help their clients make up to $7,681 more on home sales and can sell their homes 36.27 days faster than the average agent.
Sale Price / List Price (%)
Days on Market
Lower is better
Top Buyer's Agents
Top Edwardsville buyer's agents transact 1.6x more than the average agent and help clients save up to 260.8% on their home purchases.
Sale Price / List Price (%)
Lower is better
Ratings and reviews of top real estate agents in Edwardsville, KS
Recent reviews for Edwardsville real estate agents and REALTORS
Kenny Johnson
Keller Williams Realty
"What a great experience! Ron was very helpful in selling my home (I am in a different state and was very worried about the distance selling). He put me with his team of Angie Stoner and Barbara Deperalta who made it painless. Had over a dozen offers in 24 hours with a contract for over asking pri..."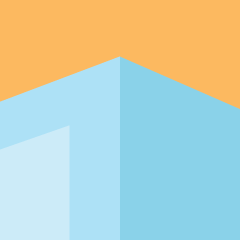 Megan K.
Char Mac Callum Real Estate Group,inc.
"If you are looking for the BEST realtor STOP right here. Amanda is AMAZING. Selling? Buying? Building? Amanda listens to your needs and encourages you to find the perfect fit. Amanda does it all. She helped us find our dream home, stayed with us for the whole process of building and then sold..."
Matthew Aguilera
Keller Williams Realty
"While we didn't work directly with Ron, Ron did take the time to reach out and explain how his team worked and put together a fantastic guide to buying a home. My wife and I worked primarily with Angie Stoner, an agent working under Ron's Agency, and she did a lights out fantastic job showing us a..."
"We are really glad we used HomeLight to assist us in choosing a real estate agent. We chose the top realtor for our area and sold our home in 10 days with no major glitches."
Shari W.
"I did not have any contacts to any real estate agents in the DC area and it was helpful to have the HomeLight recommendations - much better than just pulling a name out of the air."
Karen T.
"Homelight sent us several realtors to choose from. This helped us find the right realtor to help us sell our house quickly and to get us the most money."
Jack M.
Find top real estate agents in cities near Edwardsville, KS
Check out some of
our other

resources for

Edwardsville

homeowners
When's the best time to
sell my home?
Use housing market data in your city to learn the best and worst months
to sell your home.
How much commission do real estate
agents make?
Use this calculator and real estate agent commissions data
to find out.
Sell your house
in Edwardsville fast
Find out what cash buyers are willing to pay for your
home right now.
Advice from America's
Top Agents
Get the latest real estate tips and learn how to sell your home faster and
for more money.
Simple real
estate calculators
Use our free calculators to help you make informed financial decisions when buying or
selling a home.
Find out what your
home is worth
Get a free estimated value of your home in less
than 2 minutes.