from ,
just sold a home using HomeLight
Find the perfect Epping real estate agent
We analyze millions of home sales to find the best performing real estate agents.
Top Epping real estate agents
A top real estate agent can save you significant time and money. Epping, NH has 1,501 active agents, and HomeLight compares data on all of them to identify the top performers. The city's top 3% of agents do 65.9% more deals yearly than the average agent, move homes off the market 40.5% faster, and save their clients more money — sellers save 3.2x more and buyers save 1.6x more.
"Selling our home in New Hampshire from Florida was a breeze! Thank you HomeLight for your important service to people like us who are miles away from the home they are selling."
Catherine C.
See how 20 of the top REALTORS® and real estate agents in Epping stack up
Find your perfect real estate agent in Epping
Why you need a top real estate agent in Epping, NH
The best real estate agents out there know how to close deals quickly and painlessly, plus save you money along the way. A top 3% Epping agent does 317 deals a year, compared with the average agent's 81 deals. They save buyers 10.2% more than their average-performing counterparts, and save sellers $23,846 more than average.
Top Seller's Agents
Top seller's agents in Epping sell 38.66 days faster than the average agent, make sellers 5.8% more on the sales, and move 1.7x more properties.
Sale Price / List Price (%)
Days on Market
Lower is better
Top Buyer's Agents
Want someone experienced with proven results? A top Epping real estate agent helps 60.3% more buyers purchase homes than the average agent, and knocks 12.4% more off the list price while they're at it.
Sale Price / List Price (%)
Lower is better
Ratings and reviews of top real estate agents in Epping, NH
Recent reviews for Epping real estate agents and REALTORS

Anne and Scott
Keller Williams Coastal Realty
"Michael is a true professional and knows his trade (business). He understands and explains the subtleties of listing, marketing, and closing the deal. He cared about how we were doing with each step and was helpful as we worked with an agent in another state on our next purchase. He followed up a ..."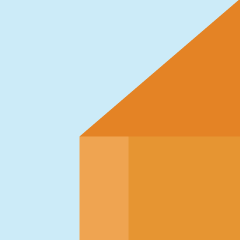 Gwenythe Harvey
Costantino Real Estate Llc
"We had looked at a variety of properties and were totally discouraged by the lack of courtesy and professionalism shown by other Realtors. Whilst 2021 was a busy time in the Real Estate Market, the lack mentioned in the aforementioned sentence was dismaying and frankly did not shine a good light on ..."
"I called HomeLight when I needed a realtor but didn't know who to use. It took less than two weeks to receive an offer for the full asking price. "
Robert B..
"I was looking for a Realtor to sell my brother's house, being from out of state I didn't know who to call. HomeLight provided me with the top 4 Realtors in my area... My home sold in one week."
Rebecca D.
"If it wasn't for HomeLight teaming us up with the right agent, we would not have had such success and professionalism in selling our home."
Fred D.
Find top real estate agents in cities near Epping, NH
Frequently Asked Questions
Check out some of
our other

resources for

Epping

homeowners
Sell your house
in Epping fast
Find out what cash buyers are willing to pay for your
home right now.
When's the best time to sell your
home in Epping?
Use housing market data in Epping to learn the best and worst months
to sell your home.
Find out what your
home is worth
Get a free estimated value of your home in less
than 2 minutes.
How much commission do real estate
agents make?
Use this calculator and real estate agent commissions data
to find out.
Advice from America's
Top Agents
Get the latest real estate tips and learn how to sell your home faster and
for more money.
Simple real
estate calculators
Use our free calculators to help you make informed financial decisions when buying or
selling a home.
Find your perfect real estate agent in Epping, NH