from ,
just sold a home using HomeLight
Find the perfect Gainesville real estate agent
We analyze millions of home sales to find the best performing real estate agents.
Top Gainesville real estate agents
The top 3% of Gainesville real estate agents in the zip code 32653 move homes off the market in 53 days and sell for 29.1% more than the average. Gainesville can be characterized as a college town with more 50,000 students, but has become an electic and cultural hub of Florida. Find a top agent in Gainesville to navigate the housing market.
"We had an offer for our home within days, and even when the sale fell through after the hurricane, in less than 24 hrs of that one falling through, we had another one and the house sold very quick. Best part, HomeLight was free to me, and it really helped us!"
Jasmine L.
See how 20 of the top REALTORS® and real estate agents in Gainesville stack up
Find your perfect real estate agent in Gainesville
Why you need a top real estate agent in Gainesville, FL
There are 381 active real estate agents in Gainesville, FL and the average agent keeps homes on the market for 137 days. Top Gainesville real estate agents are experts in local neighborhoods like Waldo and Newberry, and on average work with 560 properties.
Top Seller's Agents
Looking to sell your family home in Micanopy or move to a town house in Kirkwood? Find a top Columbia seller's agent who sells homes 84.1 days faster than the average agent and makes 23.2% more on the home sale.
Sale Price / List Price (%)
Days on Market
Lower is better
Top Buyer's Agents
Live near the college friendly suburbs of Gainesville right outside the University of Florida. The best real estate agents in Gainesville buy 1.9x more houses than the average agent and save their clients $33,106 on new homes.
Sale Price / List Price (%)
Lower is better
Ratings and reviews of top real estate agents in Gainesville, FL
Recent reviews for Gainesville real estate agents and REALTORS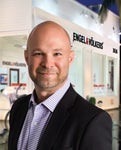 Clayton Deal
Engel & Völkers Gainesville
"Tracey was able to find me the exact home I was wanting. In this extremely tough market we had seen a few homes in my price range but they were not exactly what I wanted. I was beginning to think that I was going to need to maybe look at remodels (even in my price range) but Tracey called me and had..."

Heather and Eric Bokor
Keller Williams Gainesville Realty Partners
" It's true what we read about Jonathan Mills - everything he touches turns to SOLD! From the first time we met to after closing, he was available, honest, fair, professional, and delivered on his plans. The entire Mills Team at Keller Williams (Jonathan, Danny, and Rennie) were wonderful to work wit..."
"I received great referrals on real estate agents. I was able to pick an agent that I felt would sell our home for the best price. Thank you HomeLight. I would highly recommend this service to my friends and family. "
Mary A.
"... I saw the ad for HomeLight and decided to give it a try... I have since told several people about it and will continue to do so! In this age of scams and rip-offs it was WONDERFUL to be pointed in a direction of a great Realtor by HomeLight!! "
Barbara E.
"HomeLight had the agent credibility during my selection process and also had my confidence that I had a partner standing behind the work my agent did... All in all, my experience with HomeLight was quick, easy and effective. "
Matt S.
Frequently Asked Questions
Check out some of
our other

resources for

Gainesville

homeowners
Sell your house
in Gainesville fast
Find out what cash buyers are willing to pay for your
home right now.
When's the best time to sell your
home in Gainesville?
Use housing market data in Gainesville to learn the best and worst months
to sell your home.
Find out what your
home is worth
Get a free estimated value of your home in less
than 2 minutes.
How much commission do real estate
agents make?
Use this calculator and real estate agent commissions data
to find out.
Advice from America's
Top Agents
Get the latest real estate tips and learn how to sell your home faster and
for more money.
Simple real
estate calculators
Use our free calculators to help you make informed financial decisions when buying or
selling a home.
Find your perfect real estate agent in Gainesville, FL