Find the perfect Garrett real estate agent
We analyze millions of home sales to find the best performing real estate agents.
Top Garrett real estate agents
Garrett, IN has 1.6x real estate agents, so how do you know who's right for you? HomeLight looks at each agent's historical performance data to identify those that will get you the best results. Garrett's top 3% of agents do 413 real estate transactions per year. Compare that to the average agent who does transactions a year — the top agent completes 75.2% more transactions! And that level of experience pays off for buyers and sellers alike.
"I submitted my information which only took less than 5 mins... From the first email to sell our home, it took less than 60 days. HomeLight is very professional and responded quickly to any questions I had. Thanks, HomeLight!"
Michael S.
See how 20 of the top REALTORS® and real estate agents in Garrett, IN stack up
Find your perfect real estate agent in Garrett
Why you need a top real estate agent in Garrett, IN
In Garrett, homes sit on the market an average of 58 days, and sell for 96.4% of the list price. Having a top agent by your side can save you serious time and money. The top 3% of Garrett agents move homes off the market in 37 days, and get better price results: Buyers get 7.7% knocked off the list price, and sellers get 10.3% more than their list price.
Top Seller's Agents
Garrett's top 3% agents save their sellers $40,869, while average agents save their clients -$4,054. Top agents also sell homes quicker and far more frequently, selling 1.8x more homes than their average-performing counterparts, and doing so 36.0% faster.
Sale Price / List Price (%)
Days on Market
Lower is better
Top Buyer's Agents
Top buyer's agents in Garrett save their clients $57,390 on transactions and purchase 1.7x more homes than the average agent.
Sale Price / List Price (%)
Lower is better
Ratings and reviews of top real estate agents in Garrett, IN
Recent reviews for Garrett real estate agents and REALTORS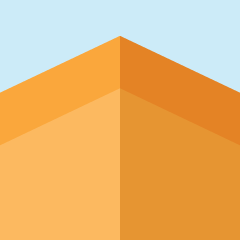 Terry Gentry
Direct Real Estate LLC
"Dawn, help me find and purchase my first home. I was very particular and what I wanted, and because of physical needs, there were certain needs and specifications and I had to have, And because of this, it took longer than usual to find my home. But Dawn with patient, long-suffering, and very pleasa..."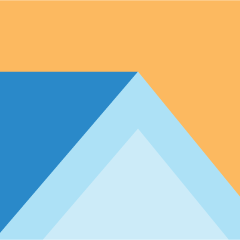 Walter Sorg
Pinnacle Group Real Estate Services
"Aaron is top notch on client service. He responded immediately to every call from us. He took the time to find out exactly what we wanted. The only homes he showed us were a solid matches for our criteria. He also walked us through the process of possibly building instead of buying an existing home,..."
"In a world with seemingly endless real estate agents and as first time buyers with no connection to any of them, my fiancee and I were a little overwhelmed... Using HomeLight was the best decision we made in starting the home buying process."
Douglas A.
"I give HomeLight 5 out of 5 stars. Great follow up, communications, information on top Realtors and coordination. I highly recommend your services. "
Frank H.
"The service that HomeLight provided was exceptional. It did not take very long and I had two Realtors in my email box to choose from. We had an offer in two weeks above my price... Great experience and I recommend them. "
Steve G.
Check out some of
our other

resources for

Garrett

homeowners
When's the best time to
sell my home?
Use housing market data in your city to learn the best and worst months
to sell your home.
How much commission do real estate
agents make?
Use this calculator and real estate agent commissions data
to find out.
Sell your house
in Garrett fast
Find out what cash buyers are willing to pay for your
home right now.
Advice from America's
Top Agents
Get the latest real estate tips and learn how to sell your home faster and
for more money.
Simple real
estate calculators
Use our free calculators to help you make informed financial decisions when buying or
selling a home.
Find out what your
home is worth
Get a free estimated value of your home in less
than 2 minutes.
Find your perfect real estate agent in Garrett, IN