from ,
just sold a home using HomeLight
Find the perfect Georgetown real estate agent
We analyze millions of home sales to find the best performing real estate agents.
Top Georgetown real estate agents
Georgetown, DE has 80 active real estate agents for you to choose from. But how do you know if you're selecting the best one in your area? HomeLight analyzes performance history and past transactions to give you the top 3% of Georgetown real estate agents, who work 1.7x more transactions and move homes in 59 days.
"I contacted HomeLight to connect me with an agent that specialized in waterfront property. HomeLight quickly provided contact information for two agents that could meet my needs."
Jean M..
See how 14 of the top REALTORS® and real estate agents in Georgetown stack up
Find your perfect real estate agent in Georgetown
Why you need a top real estate agent in Georgetown, DE
Georgetown, DE has 80 active real estate agents. The average real estate agent in Georgetown sells about 169 homes and each home spends about 129 days on Georgetown's housing market. Let's see how the top 3% perform in comparison.
Top Seller's Agents
Top seller's agents in Georgetown know how to help their clients make up to $15,153 more on home sales and can sell their homes 70.08 days faster than the average agent.
Sale Price / List Price (%)
Days on Market
Lower is better
Top Buyer's Agents
The top 3% Georgetown buyer's agents buy 1.8x more homes in the same area and save $51,298 on their clients' home purchases. That's 45.2% more savings than the average home sale!
Sale Price / List Price (%)
Lower is better
Ratings and reviews of top real estate agents in Georgetown, DE
Recent reviews for Georgetown real estate agents and REALTORS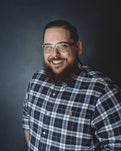 Vanessa Crespo
Tri-County Realty
"Michael was absolutely instrumental in insuring my husband and I had a seamless first time home buying experience. From the second we met him, he was already joking and playing with our 3 year old. You can tell he is someone who cares more about his clients and making sure he's helping people buy th..."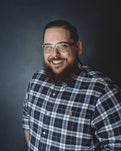 Deborah Sheehan
Tri-County Realty
" Am very satisfied with Mike Leahy. He was referred to me by a friend who used him to sell her house. I found Mike to be very professional, knowledgeable about the Real estate business. Worked with me and my work schedule as I worked nights and sleep during the day. Mike also found me a hous..."
"Thanks to HomeLight I was connected with my realtors, Steve and Karen. The process of getting an offer and contract through closing was a smooth transaction."
Brittany R.
"Our realtor was an outstanding real estate agent and HomeLight's recommendation was certainly a plus to getting our property sold quickly."
Carole C.
"HomeLight followed up to ensure I had found an agent I liked & offered additional help if needed. Advisors on the phone were very polite and helpful."
Lynn S.
Frequently Asked Questions
Check out some of
our other

resources for

Georgetown

homeowners
Sell your house
in Georgetown fast
Find out what cash buyers are willing to pay for your
home right now.
When's the best time to
sell my home?
Use housing market data in your city to learn the best and worst months
to sell your home.
Find out what your
home is worth
Get a free estimated value of your home in less
than 2 minutes.
How much commission do real estate
agents make?
Use this calculator and real estate agent commissions data
to find out.
Advice from America's
Top Agents
Get the latest real estate tips and learn how to sell your home faster and
for more money.
Simple real
estate calculators
Use our free calculators to help you make informed financial decisions when buying or
selling a home.
Find your perfect real estate agent in Georgetown, DE