Find the perfect Georgetown real estate agent
We analyze millions of home sales to find the best performing real estate agents.
Top Georgetown real estate agents
A top real estate agent can save you significant time and money. Georgetown, TX has 3,958 active agents, and HomeLight compares data on all of them to identify the top performers. The city's top 3% of agents do 84.9% more deals yearly than the average agent, move homes off the market 40.6% faster, and save their clients more money — sellers save 3.0x more and buyers save 1.6x more.
"When we first started searching for a home in Dallas from out of state we were overwhelmed with Realtors and choices. HomeLight connected us with a Realtor who helped us close on a home in 45 days and the process was flawless. "
Mike S.
See how 20 of the top REALTORS® and real estate agents in Georgetown, TX stack up
Why you need a top real estate agent in Georgetown, TX
Georgetown has 3,958 active real estate agents, but how do you know which one is right for you? The top 3% of real estate agents in Georgetown move homes 26.57 days faster than the average agent and work 818.71 more properties.
Top Seller's Agents
In contrast with the average Georgetown real estate agent, the top seller's agents sell 725 more homes, close deals 26.57 days faster, and earn sellers an extra 3.8% on each home sale.
Sale Price / List Price (%)
Days on Market
Lower is better
Top Buyer's Agents
The right buyer's agent in 56.0% can show you more homes and save you up to $35,383 on home purchases, and work 1.7x more homes than the average agent.
Sale Price / List Price (%)
Lower is better
Ratings and reviews of top real estate agents in Georgetown, TX
Recent reviews for Georgetown real estate agents and REALTORS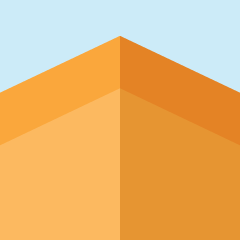 Iwona Wilk
Realty Texas Llc
"Jola is an excellent agent. It was our first home and we were completely new to the process but she made it very easy and smooth for us. We definitely couldn't have done it without her. She is highly knowledgeable in the local market. A great negotiator, the house cost us eventually 1% less than we ..."
"The process was so seamless and because we used HomeLight, we were setup to work with one of the best agents in our area. We closed on our house just one month after using HomeLight and my husband and I couldn't be happier!"
Audrey H.
"My house went on the market on the afternoon of November 28th. That evening I received a call from the Realtor telling me that we had a full price offer from the first person who looked at the house! "
Renee P.
"I chose a real estate agent from three of the top agents HomeLight recommended and couldn't have been happier with my agent... Using HomeLight to help select a top real estate agent in my area was definitely a factor in the quick sale of my home."
Jennifer M.
Meet top real estate agents who focus on these
Georgetown

neighborhoods
| | |
| --- | --- |
| Active Agents | 526 |
| Time on Market | 100 |
| Avg. Sale Price | $279,829 |
| | |
| --- | --- |
| Active Agents | 549 |
| Time on Market | 107 |
| Avg. Sale Price | $330,804 |
| | |
| --- | --- |
| Active Agents | 314 |
| Time on Market | 106 |
| Avg. Sale Price | $244,754 |
Find top real estate agents in cities near Georgetown, TX
Check out some of
our other

resources for

Georgetown

homeowners
When's the best time to sell your
home in Georgetown?
Use housing market data in Georgetown to learn the best and worst months
to sell your home.
Real estate commission
in Georgetown
Use this calculator and real estate agent commissions data
to find out.
Sell your house
in Georgetown fast
Find out what cash buyers are willing to pay for your
home right now.
Advice from America's
Top Agents
Get the latest real estate tips and learn how to sell your home faster and
for more money.
Simple real
estate calculators
Use our free calculators to help you make informed financial decisions when buying or
selling a home.
Find out what your
home is worth
Get a free estimated value of your home in less
than 2 minutes.