from ,
just sold a home using HomeLight
Find the perfect Gibbsboro real estate agent
We analyze millions of home sales to find the best performing real estate agents.
Top Gibbsboro real estate agents
In Gibbsboro, NJ, the top 3% real estate agents buy and sell homes 80.8% faster than their competitors. HomeLight compares real estate agents in Gibbsboro using their objective sales data to identify the top performing agents.
"HomeLight was awesome! Thank you so much for delivering me a wonderful agent so quickly who provided the highest professionalism and quality of work."
Veronica F.
See how 20 of the top REALTORS® and real estate agents in Gibbsboro stack up
Find your perfect real estate agent in Gibbsboro
Why you need a top real estate agent in Gibbsboro, NJ
The 615 active real estate agents in Gibbsboro move 190 homes off the market in 120 days on average. Top Gibbsboro real estate agents move properties off the housing market 44.36 days faster than average agents.
Top Seller's Agents
What kind of results can you get with a top seller's agent in Gibbsboro? They sell 1.8x more properties, save their sellers $14,333 more, and move homes 1.4x faster than average agents.
Sale Price / List Price (%)
Days on Market
Lower is better
Top Buyer's Agents
Top buyer's agents in Gibbsboro help home buyers purchase 1.8x more homes when they're measured against the average real estate agent in Gibbsboro. Top buyer's agents also save clients $71,472 on transactions.
Sale Price / List Price (%)
Lower is better
Ratings and reviews of top real estate agents in Gibbsboro, NJ
Recent reviews for Gibbsboro real estate agents and REALTORS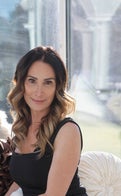 Lucy Reed
Bernadette Augello - The Augello Team
"We were selling an estate home in New Jersey while living in Texas. We had little knowledge of the South Jersey market and the house needed lots of work. She came in below expected sells price but we moved the house quickly and were able to settle on a good fair market price. Overall we were glad to..."
gail little
Berkshire Hathaway HomeServices, Fox & Roach Realtors, Haddonfield
"Kathi was such a pleasure to work with during the sale of my mother's home. Even though we were still in the throws of the Covid pandemic, she worked tirelessly to get the best results possible in the sale of the home. She demonstrated a great knowledge of the market and utilized every means availab..."
"I was planning to sell my home and requested referrals for real estate agents in my area... I was not disappointed. Thank you HomeLight for referring the right agent to me. Without your service, my search for an agent would have taken much longer."
Mark I.
"I elected to call HomeLight and they were exceptionally and genuinely responsive to my inquiry on the NJ Estate sale of my deceased, beloved Mother. They recommended several high volume, top notch, and motivated real estate agents."
Harry C.
"One of the real estate agents provided by HomeLight was absolutely the best (would probably not have found them on my own). Best decision to select them as my agent. Would absolutely use again."
Thomas H.
Find top real estate agents in cities near Gibbsboro, NJ
Frequently Asked Questions
Check out some of
our other

resources for

Gibbsboro

homeowners
Sell your house
in Gibbsboro fast
Find out what cash buyers are willing to pay for your
home right now.
When's the best time to
sell my home?
Use housing market data in your city to learn the best and worst months
to sell your home.
Find out what your
home is worth
Get a free estimated value of your home in less
than 2 minutes.
How much commission do real estate
agents make?
Use this calculator and real estate agent commissions data
to find out.
Advice from America's
Top Agents
Get the latest real estate tips and learn how to sell your home faster and
for more money.
Simple real
estate calculators
Use our free calculators to help you make informed financial decisions when buying or
selling a home.
Find your perfect real estate agent in Gibbsboro, NJ