Find the perfect Grandville real estate agent
We analyze millions of home sales to find the best performing real estate agents.
Top Grandville real estate agents
HomeLight analyzes all 1,006 Grandville, MI real estate agents and compares them on their historical performance data. The top 3% of Grandville real estate agents handle an average of 635 properties and move them in 39 days.
"We loved the service we received from HomeLight! It was such a relief to know our house was sold before moving to another state... Thank you for helping us find the right Realtor to sell our house. "
Kirsten W.
See how 20 of the top REALTORS® and real estate agents in Grandville, MI stack up
Find your perfect real estate agent in Grandville
Why you need a top real estate agent in Grandville, MI
Why settle for any average agent when the top 3% of real estate agents can help you save $17,086 more on a home purchase and move a home 1.9x faster than the local average? Top Grandville real estate agents are more experienced, work more transactions, and make more money on home sales.
Top Seller's Agents
Top seller's agents in Grandville know how to help their clients make up to $13,576 more on home sales and can sell their homes 35.18 days faster than the average agent.
Sale Price / List Price (%)
Days on Market
Lower is better
Top Buyer's Agents
Top buyer's agents in Grandville save their clients $34,921 on transactions and purchase 1.7x more homes than the average agent.
Sale Price / List Price (%)
Lower is better
Ratings and reviews of top real estate agents in Grandville, MI
Recent reviews for Grandville real estate agents and REALTORS

Kathy Bublicm
Green Towne Coastal Realty
"He is professional, knowledgeable about the area and has building experience which was helpful because my property was completely renovated and he understood the details and hidden costs involved in the project and worked hard to identify that to potential buyers. He is timely with responses and upd..."

Teri Fanslow
@HomeRealty Lakeshore
"Luke Bouman and team was wonderfully professional and in touch at a moments notice. The professional pix really showed my house at its best advantage and I believe pushed it forward over other listings. Really appreciated know-how and expertise shared for staging and repairs that would make a differ..."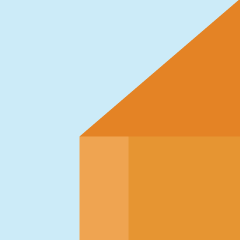 carol bachelder
Apex Realty Group
"As an out of state landlord I had 3 properties in MI, Mike managed my house in Holland. He is by far the most honest, ethical and just plain nice property manager I have ever worked with. When it came time to sell the home I gave him the listing. He not only handled everything but had complete overs..."
"I have never had a more seamless, professional, and efficient business transaction than I had using HomeLight... Our home sold for the amount we expected. The closing was easy... I wish I had more homes to sell."
Susan C.
"HomeLight was helpful for me in finding a quality Realtor in an area I was not familiar with. HomeLight provided the research and information I needed to select and hire the right Realtor for my needs. "
Greenstone F.
"HomeLight helped us get in contact with several top agents. We interviewed and picked the one that best met our needs, and were able to close in under 45 days, all without ever needing to get on a plane or go out of our way."
Cathy M.
Find top real estate agents in cities near Grandville, MI
Check out some of
our other

resources for

Grandville

homeowners
When's the best time to sell your
home in Grandville?
Use housing market data in Grandville to learn the best and worst months
to sell your home.
How much commission do real estate
agents make?
Use this calculator and real estate agent commissions data
to find out.
Sell your house
in Grandville fast
Find out what cash buyers are willing to pay for your
home right now.
Advice from America's
Top Agents
Get the latest real estate tips and learn how to sell your home faster and
for more money.
Simple real
estate calculators
Use our free calculators to help you make informed financial decisions when buying or
selling a home.
Find out what your
home is worth
Get a free estimated value of your home in less
than 2 minutes.
Find your perfect real estate agent in Grandville, MI