Find the perfect Grantville real estate agent
We analyze millions of home sales to find the best performing real estate agents.
Top Grantville real estate agents
HomeLight runs the stats on each of the 607 agents in Grantville so that you can select the top performing real estate agents. The top 3% Grantville agents work with 1587 homes and get them sold in 43 days.
"I am so grateful for the referral that HomeLight sent to us.... sold our home by the end of the first day of listing. "
Joey G..
See how 20 of the top REALTORS® and real estate agents in Grantville, GA stack up
Why you need a top real estate agent in Grantville, GA
You're making one of the biggest financial transactions of your life. Don't you want an expert by your side? The top 3% of agents in Grantville sell an average of 87.4% more homes than the city's average agent, and they help 66.8% more buyers purchase homes. Top Grantville agents don't only have more experience. They also save their clients serious time and money, and HomeLight's got the data to back it up.
Top Seller's Agents
Compared to the average Grantville real estate agent, top agents sell 1.9x more homes. They also sell properties 95.6% quicker, and get sellers 5.4% more for their homes.
Sale Price / List Price (%)
Days on Market
Lower is better
Top Buyer's Agents
Finding the right real estate agent in Grantville can have a big impact on your bottom line. A top 3% agent helps 1.7x more buyers, and can save you over 10% more on your home purchase than an average agent.
Sale Price / List Price (%)
Lower is better
Ratings and reviews of top real estate agents in Grantville, GA
Recent reviews for Grantville real estate agents and REALTORS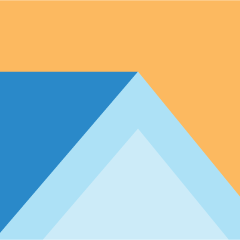 Debbie McCurry
Ann Imes & Associates
"Gary was always available with information and able to answer questions. He was definitely looking out for me as the seller and got the best price. We were thrilled with his professionalism and results. He is absolutely someone you need to use with all your real estate needs. He will not disappoint!"
Corey
Keller Williams Realty Atl Part
"Janeria was a tremendous help in helping me find my first home. She made the process very smooth. Throughout the process, Janeria became like family and walked me through every step of the way. Super responsive, attentive, and she consistently followed up! If you need a reliable agent who will go ab..."
"I would recommend HomeLight to anyone who wants to work with a top-notch realtor and get their home sold fast! I received a full offer the day after putting my home on the market."
Joyce P.
"HomeLight saved the day by identifying three best of class real estate agencies in Atlanta and within 2 months we purchased. "
Martha L.
"I would highly recommend HomeLight as a valuable medium for determining and selecting a competent, professional real estate agent."
Kenneth S.
Find top real estate agents in cities near Grantville, GA
Check out some of
our other

resources for

Grantville

homeowners
When's the best time to
sell my home?
Use housing market data in your city to learn the best and worst months
to sell your home.
Real estate commission
in Grantville
Use this calculator and real estate agent commissions data
to find out.
Sell your house
in Grantville fast
Find out what cash buyers are willing to pay for your
home right now.
Advice from America's
Top Agents
Get the latest real estate tips and learn how to sell your home faster and
for more money.
Simple real
estate calculators
Use our free calculators to help you make informed financial decisions when buying or
selling a home.
Find out what your
home is worth
Get a free estimated value of your home in less
than 2 minutes.