from ,
just sold a home using HomeLight
Find the perfect Harmony real estate agent
We analyze millions of home sales to find the best performing real estate agents.
Top Harmony real estate agents
HomeLight analyzes all 109 Harmony, PA real estate agents and compares them on their historical performance data. The top 3% of Harmony real estate agents handle an average of 659 properties and move them in 53 days.
"After completing the short HomeLight questionnaire, I was immediately matched with many qualified realtors in my area to help me find my perfect home. Thank you HomeLight for helping me make owning my home a reality!"
Matthew P.
See how 20 of the top REALTORS® and real estate agents in Harmony stack up
Find your perfect real estate agent in Harmony
Why you need a top real estate agent in Harmony, PA
In Harmony, in general, homes sit on the housing market for 83 days. Out of the 109 active real estate agents, the average agents only work with 186 properties while the top 3% of agents work with 659. See how top real estate agents in Harmony compare on other aspects of the real estate business.
Top Seller's Agents
In contrast with the average Harmony real estate agent, the top seller's agents sell 328.94 more homes, close deals 29.3 days faster, and earn sellers an extra 4.1% on each home sale.
Sale Price / List Price (%)
Days on Market
Lower is better
Top Buyer's Agents
The top real estate agents in Harmony help buy 1.7x more homes than average agents in the same area. Top agents, on average, also save home buyers $36,188 during the buying process.
Sale Price / List Price (%)
Lower is better
Ratings and reviews of top real estate agents in Harmony, PA
Recent reviews for Harmony real estate agents and REALTORS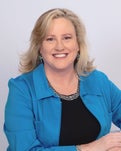 Lucas A
Coldwell Banker Real Estate
"""If I could give Colleen 10 stars, I would! Every aspect of working with her was phenomenal, and my husband and I are so appreciative of having her help us buy our first home. She had our best interest at heart and answered every excessive phone call. We truly believe that our dream home would not ..."

Robin Byrd
Coldwell Banker
"Georgie and her team were wonderful. We had a very quick, pain free closing process. We got an offer within a week and closed 30 days later. We would choose Georgie again if we were selling a home. She was fair in her market value assessment and matched our enthusiasm for getting the best possible price. Thank you Georgie!"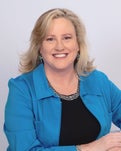 David
Coldwell Banker Real Estate
""Highly likely to recommend! Colleen sold my house for me and did a wonderful job! Even before it was "officially listed" she had lined up several viewings. We accepted an offer (over asking price) before 48 hours had passed. She spared no expense on the photography or advertising- it was wonderful...."
"If it wasn't for HomeLight teaming us up with the right agent, we would not have had such success and professionalism in selling our home."
Fred D.
"HomeLight was a tremendous resource for helping us find the perfect realtor to sell our Ephrata home. Our home sold the first day on the market!"
John B.
"Without HomeLight providing us the best choices in the area, we may have settled for just any agent. We couldn't have been happier with the outcome and are very pleased to have given HomeLight the opportunity to help find us the RIGHT agent."
Scott M.
Find top real estate agents in cities near Harmony, PA
| | |
| --- | --- |
| Active Agents | 2,205 |
| Time on Market | 68 |
| Avg. Sale Price | $180,000 |
Frequently Asked Questions
Check out some of
our other

resources for

Harmony

homeowners
Sell your house
in Harmony fast
Find out what cash buyers are willing to pay for your
home right now.
When's the best time to
sell my home?
Use housing market data in your city to learn the best and worst months
to sell your home.
Find out what your
home is worth
Get a free estimated value of your home in less
than 2 minutes.
How much commission do real estate
agents make?
Use this calculator and real estate agent commissions data
to find out.
Advice from America's
Top Agents
Get the latest real estate tips and learn how to sell your home faster and
for more money.
Simple real
estate calculators
Use our free calculators to help you make informed financial decisions when buying or
selling a home.
Find your perfect real estate agent in Harmony, PA