Find the perfect Hartville real estate agent
We analyze millions of home sales to find the best performing real estate agents.
Top Hartville real estate agents
HomeLight analyzes hundreds of thousands transactions to identify the best real estate agents of Hartville. And here's what we know about the top 3% of the 332 active Hartville real estate agents: compared to the average agent, the top 3% work 1.8x more transactions and move homes 32.15 days faster.
"Their experience and dedication is unmatched. I would, without hesitation, recommend HomeLight to anyone looking for a way to connect with a top realtor in your local market."
George M.
See how 19 of the top REALTORS® and real estate agents in Hartville, OH stack up
Why you need a top real estate agent in Hartville, OH
Top real estate agents in Hartville, OH have 680.12 more transactions than average agents in the city and they tend move homes off the market in 46 days. The average Hartville real estate agent only moves 159 homes, and each of those stay on the market an average of 78 days. See how top Hartville agents compare on other metrics.
Top Seller's Agents
Hartville top real estate agents make $31,531 more on home sales and sell in under 46 days. That's 124.5% more money and 1.7x faster than a sale from an average agent's transaction.
Sale Price / List Price (%)
Days on Market
Lower is better
Top Buyer's Agents
In comparison to average real estate agents in Hartville, top buyer's agents save clients 84.1% on their home and help buy 1.8x more properties.
Sale Price / List Price (%)
Lower is better
Ratings and reviews of top real estate agents in Hartville, OH
Recent reviews for Hartville real estate agents and REALTORS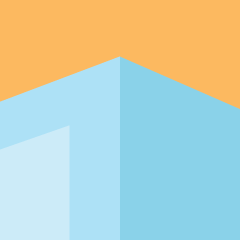 "Erica was wonderful to work with. She understood what our needs and wants were in a property and made us feel comfortable in the first showing to put an offer in on the house. She was always available and always followed up with us on properties we might be interested in. She also thinks out of the ..."

Brenda Haubert
Keller Williams Legacy Group Realty
"I had numerous showings due to Jose's advertising of my property. They kept me up to date on what was being said about the property. They helped when a problem came up with the closing and we worked through it. I will use Jose again and recommend his agency to anyone looking to sell or buy a property."
"Selling a home and finding a great agent can be a real challenge. Thanks to homelight.com we had not only a successful but pleasant and effective experience... We would definitely recommend homelight.com to family and friends."
Tricia M.
"Without HomeLight, I would not have found the agent that best represented me."
Roy E.
"Today I'm happily settled in my new house. I love it. Thanks HomeLight. "
Neil O.
Find top real estate agents in cities near Hartville, OH
Check out some of
our other

resources for

Hartville

homeowners
When's the best time to
sell my home?
Use housing market data in your city to learn the best and worst months
to sell your home.
How much commission do real estate
agents make?
Use this calculator and real estate agent commissions data
to find out.
Sell your house
in Hartville fast
Find out what cash buyers are willing to pay for your
home right now.
Advice from America's
Top Agents
Get the latest real estate tips and learn how to sell your home faster and
for more money.
Simple real
estate calculators
Use our free calculators to help you make informed financial decisions when buying or
selling a home.
Find out what your
home is worth
Get a free estimated value of your home in less
than 2 minutes.