from ,
just sold a home using HomeLight
Find the perfect Holland real estate agent
We analyze millions of home sales to find the best performing real estate agents.
Top Holland real estate agents
In Holland, MI, the top 3% real estate agents buy and sell homes 83.0% faster than their competitors. HomeLight compares real estate agents in Holland using their objective sales data to identify the top performing agents.
"Our family was very pleased with the service HomeLight provided us with. Your company did a great job being prompt, answering our concerns and matching us up with the right Realtor. If given the opportunity again, we would use HomeLight to assist us!"
Bert T.
See how 20 of the top REALTORS® and real estate agents in Holland stack up
Find your perfect real estate agent in Holland
Why you need a top real estate agent in Holland, MI
The 965 active real estate agents in Holland move 158 homes off the market in 75 days on average. Top Holland real estate agents move properties off the housing market 34.48 days faster than average agents.
Top Seller's Agents
In contrast with the average Holland real estate agent, the top seller's agents sell 421.02 more homes, close deals 34.48 days faster, and earn sellers an extra 5.6% on each home sale.
Sale Price / List Price (%)
Days on Market
Lower is better
Top Buyer's Agents
In Holland, top buyers agents help home buyers save $42,528 on a home. The top agents, on average, place 1.7x the number of transactions as average agents in Holland.
Sale Price / List Price (%)
Lower is better
Ratings and reviews of top real estate agents in Holland, MI
Recent reviews for Holland real estate agents and REALTORS

Teri Fanslow
@HomeRealty Lakeshore
"Luke Bouman and team was wonderfully professional and in touch at a moments notice. The professional pix really showed my house at its best advantage and I believe pushed it forward over other listings. Really appreciated know-how and expertise shared for staging and repairs that would make a differ..."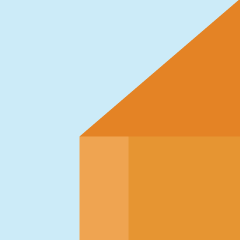 carol bachelder
Apex Realty Group
"As an out of state landlord I had 3 properties in MI, Mike managed my house in Holland. He is by far the most honest, ethical and just plain nice property manager I have ever worked with. When it came time to sell the home I gave him the listing. He not only handled everything but had complete overs..."
"The reason we used HomeLight was to help find the right Realtor for us. HomeLight called us right away and the website was very useful in helping us with our decision. It definitely made the process of finding the right Realtor easier for us."
Bryan W.
"HomeLight provided me the best realtor we could ask for. We ended up choosing the top match for us and selling our home faster than we thought we would."
Rudy J.
"Prior to using HomeLight, we had found a Realtor through the yellow pages. Our property was sold within a week of listing and for a price that we had anticipated.... more than what the Realtor found through the yellow pages had estimated."
Marjorie M.
Find the perfect agent or REALTOR® for your favorite
Holland

neighborhood
Based on the available transaction data for homes bought and sold in Holland, top agents are frequently doing deals in Westside, Maplewood, and Midtown.
| | |
| --- | --- |
| Active Agents | 263 |
| Time on Market | 79 |
| Avg. Sale Price | $193,966 |
| | |
| --- | --- |
| Active Agents | 259 |
| Time on Market | 69 |
| Avg. Sale Price | $153,766 |
| | |
| --- | --- |
| Active Agents | 172 |
| Time on Market | 77 |
| Avg. Sale Price | $156,339 |
Find top real estate agents in cities near Holland, MI
Frequently Asked Questions
Check out some of
our other

resources for

Holland

homeowners
Sell your house
in Holland fast
Find out what cash buyers are willing to pay for your
home right now.
When's the best time to sell your
home in Holland?
Use housing market data in Holland to learn the best and worst months
to sell your home.
Find out what your
home is worth
Get a free estimated value of your home in less
than 2 minutes.
How much commission do real estate
agents make?
Use this calculator and real estate agent commissions data
to find out.
Advice from America's
Top Agents
Get the latest real estate tips and learn how to sell your home faster and
for more money.
Simple real
estate calculators
Use our free calculators to help you make informed financial decisions when buying or
selling a home.
Find your perfect real estate agent in Holland, MI