from ,
just sold a home using HomeLight
Find the perfect Inglewood real estate agent
We analyze millions of home sales to find the best performing real estate agents.
Top Inglewood real estate agents
Inglewood, CA has 1.8x real estate agents, so how do you know who's right for you? HomeLight looks at each agent's historical performance data to identify those that will get you the best results. Inglewood's top 3% of agents do 629 real estate transactions per year. Compare that to the average agent who does transactions a year — the top agent completes 81.8% more transactions! And that level of experience pays off for buyers and sellers alike.
"HomeLight makes the process of finding a great agent who cares so much easier. Will use them again!"
Garth M.
See how 20 of the top REALTORS® and real estate agents in Inglewood stack up
Find your perfect real estate agent in Inglewood
Why you need a top real estate agent in Inglewood, CA
Inglewood, CA has 3,135 active real estate agents. The average real estate agent in Inglewood sells about 114 homes and each home spends about 80 days on Inglewood's housing market. Let's see how the top 3% perform in comparison.
Top Seller's Agents
The top 3% of seller's agents in Inglewood sell 1.8x more homes in the same area as an average agent. They also make 7.3% more on their clients' home sales.
Sale Price / List Price (%)
Days on Market
Lower is better
Top Buyer's Agents
Top Inglewood buyer's agents transact 1.8x more than the average agent and help clients save up to 99.6% on their home purchases.
Sale Price / List Price (%)
Lower is better
Ratings and reviews of top real estate agents in Inglewood, CA
Recent reviews for Inglewood real estate agents and REALTORS

Lisa
Global Executive Investment Group, Inc
"I would HIGHLY recommend Horacio Galaviz to become your realtor. He is dedicated to helping you buy/sell your home. He is professional, personable and keeps in contact with updates on a regular basis. I would ask him to be our realtor again without hesitation. Thank you again Horacio for a job well done!!"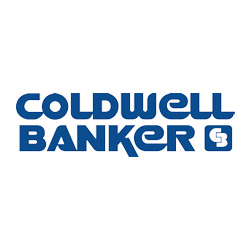 Belinda Williams
Coldwell Banker-pvista/wchestr
"We bought our home in the 90's. Our experience was phenomenal. It only made sense when we had to look for agent we would turn to Carla Lowe. You will not be disappointed dealing with Mrs Lowe. She not only is very knowledgeable she gave us a honest price on what our property was worth. We sold ..."

Yael Green
Keller Williams Realty
"An utmost professional and the most knowledgeable realtor I have worked with. Jen and her team were patient, consistent and knew exactly how to work with us a seller's and the buyers. I have bought two houses with Jen and sold three. I would recommend her and her team a thousand times over. Her expe..."
"We want to thank HomeLight for leading us in the right direction to find the perfect Realtor to sell our home. We finally feel like we had the right Realtor on our side."
Tami L.
"The Realtor I worked with did an excellent job, and made the home selling process quick and easy. I would recommend the HomeLight service to anyone looking for a Realtor."
Jennifer O.
"HomeLight was excellent in finding a real estate agent to sell our home, which took only 4 days! They offered various agents, all of which were top agents in our area. We couldn't have been happier!"
Cindy W.
Find the perfect agent or REALTOR® for your favorite
Inglewood

neighborhood
Based on the available transaction data for homes bought and sold in Inglewood, top agents are frequently doing deals in North Inglewood, Morningside Park, and Morningside Park.
| | |
| --- | --- |
| Active Agents | 738 |
| Time on Market | 91 |
| Avg. Sale Price | $369,216 |
| | |
| --- | --- |
| Active Agents | 952 |
| Time on Market | 104 |
| Avg. Sale Price | $385,456 |
| | |
| --- | --- |
| Active Agents | 82 |
| Time on Market | 64 |
| Avg. Sale Price | $668,636 |
Find top real estate agents in cities near Inglewood, CA
Frequently Asked Questions
Check out some of
our other

resources for

Inglewood

homeowners
Homes for sale
in Inglewood
Discover your perfect home in the neighborhood
of your dreams.
Sell your house
in Inglewood fast
Find out what cash buyers are willing to pay for your
home right now.
When's the best time to sell your
home in Inglewood?
Use housing market data in Inglewood to learn the best and worst months
to sell your home.
Find out what your
home is worth
Get a free estimated value of your home in less
than 2 minutes.
Real estate commission
in Inglewood
Use this calculator and real estate agent commissions data
to find out.
Advice from America's
Top Agents
Get the latest real estate tips and learn how to sell your home faster and
for more money.
Find your perfect real estate agent in Inglewood, CA