Find the perfect Irondequoit real estate agent
We analyze millions of home sales to find the best performing real estate agents.
Top Irondequoit real estate agents
HomeLight looks at the performance data of the top-performing real estate agents in Irondequoit, NY to show you only the best matches. This is what a top Irondequoit real estate agent looks like: they make their sellers $2,043 more money than the average agent, save $25,134 more for buyers, and work 77.2% more transactions.
"I would highly recommend HomeLight to anyone looking for a Realtor. I was very pleased by the relators HomeLight recommended. HomeLight did all the work of finding the realtor for me and made selling my house that much easier."
Courtney J.
See how 20 of the top REALTORS® and real estate agents in Irondequoit, NY stack up
Why you need a top real estate agent in Irondequoit, NY
In Irondequoit, homes sit on the market an average of 93 days, and sell for 96.1% of the list price. Having a top agent by your side can save you serious time and money. The top 3% of Irondequoit agents move homes off the market in 65 days, and get better price results: Buyers get 9.4% knocked off the list price, and sellers get 4.7% more than their list price.
Top Seller's Agents
If you're wanting to save time and cash, look no further than Irondequoit's top 3% of real estate agents: they sell homes 27.92 days faster than the average agent, and save their sellers 4.6x more money along the way.
Sale Price / List Price (%)
Days on Market
Lower is better
Top Buyer's Agents
In comparison to average real estate agents in Irondequoit, top buyer's agents save clients 84.0% on their home and help buy 1.8x more properties.
Sale Price / List Price (%)
Lower is better
Ratings and reviews of top real estate agents in Irondequoit, NY
Recent reviews for Irondequoit real estate agents and REALTORS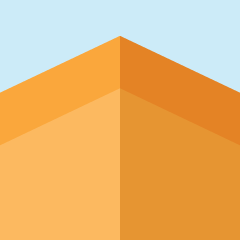 Cathy E Conser
Nothnagle Realtors
"I can't even remember how many homes in Pittsford, NY, Joy has helped purchase and sold for my whole family of 4 adults!!! If you want an honest and truthful realtor for your transactions grab her. You never have to doubt her as she always does the right thing for the seller and the buyer! In toda..."

Samantha sanford
Keller Williams
"Rita provided the best experience imaginable! She was so quick responding to my texts, calls, and constant questions. She was able to recommend the best bank for me as well. Rita found my perfect home and I am so grateful! She makes you feel like you are her only client and main priority. I recommen..."
"Your recommendation... proved to be spot on. We listed our house and in 2 weeks it was sold. We were always informed as to what was next in the process from contract to closing. I would definitely recommend you to anyone selling their house."
Debbie M.
"I live in Atlanta and used HomeLight to find an agent to sell my late father's home in New York. The agent I chose went out of her way to ensure a sale. HomeLight saved me a lot of time and effort. "
Michelle J..
"I tell everyone about HomeLight. It's free! They connected me with agents who brought tons of useful info to our first meeting. The one I chose sold my home fast and for more than the asking price."
JM H..
Meet top real estate agents who focus on these
Irondequoit

neighborhoods
| | |
| --- | --- |
| Active Agents | 29 |
| Time on Market | 84 |
| Avg. Sale Price | $130,779 |
| | |
| --- | --- |
| Active Agents | 26 |
| Time on Market | 91 |
| Avg. Sale Price | $102,550 |
| | |
| --- | --- |
| Active Agents | 25 |
| Time on Market | 88 |
| Avg. Sale Price | $112,367 |
Check out some of
our other

resources for

Irondequoit

homeowners
When's the best time to sell your
home in Irondequoit?
Use housing market data in Irondequoit to learn the best and worst months
to sell your home.
Real estate commission
in Irondequoit
Use this calculator and real estate agent commissions data
to find out.
Sell your house
in Irondequoit fast
Find out what cash buyers are willing to pay for your
home right now.
Advice from America's
Top Agents
Get the latest real estate tips and learn how to sell your home faster and
for more money.
Simple real
estate calculators
Use our free calculators to help you make informed financial decisions when buying or
selling a home.
Find out what your
home is worth
Get a free estimated value of your home in less
than 2 minutes.