Find the perfect Irondequoit real estate agent
We analyze millions of home sales to find the best performing real estate agents.
Top Irondequoit real estate agents
A top real estate agent can save you significant time and money. Irondequoit, NY has 1,873 active agents, and HomeLight compares data on all of them to identify the top performers. The city's top 3% of agents do 77.3% more deals yearly than the average agent, move homes off the market 30.5% faster, and save their clients more money — sellers save 4.5x more and buyers save 1.6x more.
"I was extremely happy with HomeLight's service. HomeLight... provided 2 extremely well qualified real estate agents. We felt we could not loose with either of them. The agent we chose was wonderful and went above and beyond. We sold in 3 days"
Sandi D.
See how 20 of the top REALTORS® and real estate agents in Irondequoit, NY stack up
Why you need a top real estate agent in Irondequoit, NY
In Irondequoit, homes sit on the market an average of 93 days, and sell for 96.1% of the list price. Having a top agent by your side can save you serious time and money. The top 3% of Irondequoit agents move homes off the market in 65 days, and get better price results: Buyers get 9.3% knocked off the list price, and sellers get 4.8% more than their list price.
Top Seller's Agents
San Francisco's top 3% of agents sell 1.8x more properties than the average agent, and sell homes 28.38 days faster. Even better? A top Irondequoit real estate agent nets you 4.8% more on your list price.
Sale Price / List Price (%)
Days on Market
Lower is better
Top Buyer's Agents
Top Irondequoit buyer's agents help 1.8x more buyers than average agents, and save their buyers 58.3% more money.
Sale Price / List Price (%)
Lower is better
Ratings and reviews of top real estate agents in Irondequoit, NY
Recent reviews for Irondequoit real estate agents and REALTORS

Lindsay Kuhn
Nothnagle Realtors
"Linda has been a pleasure to work with. She came recommended by a friend and did not disappoint. She listed our home for sale. The sale of that home was quick, and painless and we made out well. We later went on to buy a home with Linda's help. With the market moving as quickly as it has been, it wa..."

Samantha sanford
Keller Williams
"Rita provided the best experience imaginable! She was so quick responding to my texts, calls, and constant questions. She was able to recommend the best bank for me as well. Rita found my perfect home and I am so grateful! She makes you feel like you are her only client and main priority. I recommen..."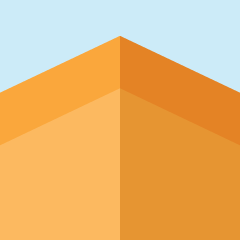 Cathy E Conser
Nothnagle Realtors
"I can't even remember how many homes in Pittsford, NY, Joy has helped purchase and sold for my whole family of 4 adults!!! If you want an honest and truthful realtor for your transactions grab her. You never have to doubt her as she always does the right thing for the seller and the buyer! In toda..."
"HomeLight played a critical role in the beginning to provide me with the information and data, so that I can pick the right agent for me, which resulted a smooth real estate transaction for my family. Highly recommended!"
Dong L.
"The fact that it did not cost me anything out of pocket was great. The agents met my requirements as having experience in my local area and relatively low costs. Quite frankly they were all qualified. Thanks for your timely and efficient service."
Vincent P..
"HomeLight provided us with an outstanding real estate agent... She helped us through every step of the house-selling process. The closing was not too early, or too late -- it was just right. Very happy."
Carla M.
Meet top real estate agents who focus on these
Irondequoit

neighborhoods
| | |
| --- | --- |
| Active Agents | 29 |
| Time on Market | 84 |
| Avg. Sale Price | $130,779 |
| | |
| --- | --- |
| Active Agents | 26 |
| Time on Market | 91 |
| Avg. Sale Price | $102,550 |
| | |
| --- | --- |
| Active Agents | 25 |
| Time on Market | 88 |
| Avg. Sale Price | $112,367 |
Check out some of
our other

resources for

Irondequoit

homeowners
When's the best time to sell your
home in Irondequoit?
Use housing market data in Irondequoit to learn the best and worst months
to sell your home.
Real estate commission
in Irondequoit
Use this calculator and real estate agent commissions data
to find out.
Sell your house
in Irondequoit fast
Find out what cash buyers are willing to pay for your
home right now.
Advice from America's
Top Agents
Get the latest real estate tips and learn how to sell your home faster and
for more money.
Simple real
estate calculators
Use our free calculators to help you make informed financial decisions when buying or
selling a home.
Find out what your
home is worth
Get a free estimated value of your home in less
than 2 minutes.