Find the perfect Lancaster real estate agent
We analyze millions of home sales to find the best performing real estate agents.
Top Lancaster real estate agents
There are 3,599 real estate agents in Lancaster, CA but we use data to find the best ones. HomeLight compares the agent performance data in your area to find real estate agents who get the job done 2.1x faster than the average Lancaster, CA real estate agent.
"I would highly recommend HomeLight to help you through the process of finding that just right, excellent Realtor. It will take a load off you and make the process of putting your house on the market much more enjoyable instead of a chore."
Lori D.
See how 20 of the top REALTORS® and real estate agents in Lancaster, CA stack up
Why you need a top real estate agent in Lancaster, CA
The best real estate agents out there know how to close deals quickly and painlessly, plus save you money along the way. A top 3% Lancaster agent does 452 deals a year, compared with the average agent's 75 deals. They save buyers 8.6% more than their average-performing counterparts, and save sellers $23,323 more than average.
Top Seller's Agents
If you're wanting to save time and cash, look no further than Lancaster's top 3% of real estate agents: they sell homes 41.44 days faster than the average agent, and save their sellers 2.0x more money along the way.
Sale Price / List Price (%)
Days on Market
Lower is better
Top Buyer's Agents
In Lancaster, top buyers agents help home buyers save $39,913 on a home. The top agents, on average, place 1.8x the number of transactions as average agents in Lancaster.
Sale Price / List Price (%)
Lower is better
Ratings and reviews of top real estate agents in Lancaster, CA
Recent reviews for Lancaster real estate agents and REALTORS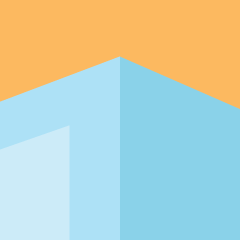 "Steve is simply the best in his field! His patience, professionalism, and knowledge of the real estate market are just a few reasons why he is an amazing agent! He kept me informed all the way through the process, and was extremely timely with his paperwork preparation. I would certainly work with..."
"Realtors can claim anything, but the objective data that HomeLight collects on number of homes sold, price range, and time period, are facts that cannot be challenged."
Shirley S.
"We were very pleased with HomeLight's easy application for finding us the perfect Realtor match. I joked with my friends and family and said I went to Match.com to find the best Realtors. We would highly recommend them. "
Jill D.
"We were very happy with the Realtor that HomeLight recommended. We are new to the area so it was nice to have someone experienced and full of tips about the different towns."
Jim W.
Meet top real estate agents who focus on these
Lancaster

neighborhoods
| | |
| --- | --- |
| Active Agents | 252 |
| Time on Market | 70 |
| Avg. Sale Price | $220,078 |
| | |
| --- | --- |
| Active Agents | 244 |
| Time on Market | 72 |
| Avg. Sale Price | $212,045 |
| | |
| --- | --- |
| Active Agents | 204 |
| Time on Market | 78 |
| Avg. Sale Price | $215,188 |
Check out some of
our other

resources for

Lancaster

homeowners
When's the best time to sell your
home in Lancaster?
Use housing market data in Lancaster to learn the best and worst months
to sell your home.
Real estate commission
in Lancaster
Use this calculator and real estate agent commissions data
to find out.
Sell your house
in Lancaster fast
Find out what cash buyers are willing to pay for your
home right now.
Advice from America's
Top Agents
Get the latest real estate tips and learn how to sell your home faster and
for more money.
Simple real
estate calculators
Use our free calculators to help you make informed financial decisions when buying or
selling a home.
Find out what your
home is worth
Get a free estimated value of your home in less
than 2 minutes.