from ,
just sold a home using HomeLight
Find the perfect Lancaster real estate agent
We analyze millions of home sales to find the best performing real estate agents.
Top Lancaster real estate agents
Lancaster, OH has 145 active real estate agents. But how do you know whether the one you hire will do their job well? That's why HomeLight analyzes each agent's performance history to find the best ones in your area. Work with the top 3% of real estate agents in Lancaster and you can make $166,551 more on a home sale and save up to $31,405 more on a home purchase.
"They really took care of the hard work of finding a good realtor. I'm glad HomeLight connected us!"
Matthew B.
See how 20 of the top REALTORS® and real estate agents in Lancaster stack up
Find your perfect real estate agent in Lancaster
Why you need a top real estate agent in Lancaster, OH
There are 145 real estate agents in Lancaster, OH right now. Properties are listed for 92 days on average. The difference in time spent on the market in Lancaster, OH for top agents is 2.3x less than the time an average agent spends on a given housing transaction.
Top Seller's Agents
Top seller's agents in Lancaster work with 1.8x more properties, gain sellers 26.9% on sales, and move homes off the market 51.36 days quicker when compared with average seller's agents.
Sale Price / List Price (%)
Days on Market
Lower is better
Top Buyer's Agents
In comparison to average real estate agents in Lancaster, top buyer's agents save clients 90.3% on their home and help buy 1.7x more properties.
Sale Price / List Price (%)
Lower is better
Ratings and reviews of top real estate agents in Lancaster, OH
Recent reviews for Lancaster real estate agents and REALTORS

Diane Brake
The Raines Group | HER Realtors
"The Rains Group- Elia Hughes did an outstanding job consulting with me regarding my market. Appropriate price to obtain max value of my hone. Great guidance to stage my home for photos. Staff was great to work with and always on top of timeline set to meet closing of my home. I'm grateful for the..."

"I had a rental home I inherited, it was very difficult situation because I live in a different state. Ann helped me with my tenant and with extra complications of selling this older property. She was kind and considerate of my emotional attachment to the home. She was very insightful and willing to ..."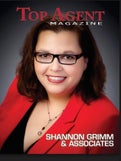 Mike Stanley
HER Realtors
"Shannon is an amazing Real Estate expert who explained the process in terms anyone could understand. She helped us sell our home quickly and found us the perfect lot to build our dream home on. She was there through the entire build process and would contact the builder with any issues. Can't recommend her enough. "
"I had my house listed with a local Realtor for nine months and never got a single offer to buy it. I contacted HomeLight with hopes that they would recommend a local realtor with a proven track record to help sell my house. They really delivered."
Steve M.
"I had a great experience with the agent that I found from HomeLight. My house sold in 2 days and my agent was with me through every step. I would recommend Homelight to all my friends. "
Greg B.
"Today I'm happily settled in my new house. I love it. Thanks HomeLight. "
Neil O.
Find top real estate agents in cities near Lancaster, OH
| | |
| --- | --- |
| Active Agents | 604 |
| Time on Market | 43 |
| Avg. Sale Price | $182,500 |
Frequently Asked Questions
Check out some of
our other

resources for

Lancaster

homeowners
Sell your house
in Lancaster fast
Find out what cash buyers are willing to pay for your
home right now.
When's the best time to
sell my home?
Use housing market data in your city to learn the best and worst months
to sell your home.
Find out what your
home is worth
Get a free estimated value of your home in less
than 2 minutes.
How much commission do real estate
agents make?
Use this calculator and real estate agent commissions data
to find out.
Advice from America's
Top Agents
Get the latest real estate tips and learn how to sell your home faster and
for more money.
Simple real
estate calculators
Use our free calculators to help you make informed financial decisions when buying or
selling a home.
Find your perfect real estate agent in Lancaster, OH