Find the perfect Laporte real estate agent
We analyze millions of home sales to find the best performing real estate agents.
Top Laporte real estate agents
When you're buying or selling a home, having the right real estate agent makes all the difference. That's why HomeLight analyzes performance data from each of Laporte, CO's 325 agents — so we can find the best fit for you. And what a difference having a top agent makes: The top 3% of agents in Laporte complete 87.2% more real estate transactions than the average agent. What's more, these top agents save their sellers 5.5% more money than the average agent, and save their buyers 91.4% more.
"The process was painless, and all three Realtors were professional and courteous. We were very pleased with our ultimate selection and sold our home within a half a day of it being on the market."
Heather W.
See how 20 of the top REALTORS® and real estate agents in Laporte, CO stack up
Why you need a top real estate agent in Laporte, CO
Here's why you should work with a top Laporte real estate agent: the average agent in the city closes around 199 deals, but the top 3% of agents work on 1553 transactions in the same area. On top of that, top Laporte agents make $24,936 more and move homes 1.7x faster than the average agent.
Top Seller's Agents
Top seller's agents in Laporte make clients 5.2% more dollars, sell homes in 33.54 days more efficiently, and work with 1.9x as many homes as the average real estate agent in the same city.
Sale Price / List Price (%)
Days on Market
Lower is better
Top Buyer's Agents
Top Laporte buyer's agents help 1.9x more buyers than average agents, and save their buyers 74.2% more money.
Sale Price / List Price (%)
Lower is better
Ratings and reviews of top real estate agents in Laporte, CO
Recent reviews for Laporte real estate agents and REALTORS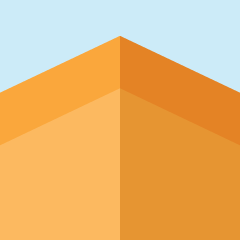 Cassie Ali
Brokers Guild Classic
"Eric is fantastic! We really can't say enough great things about him. He helped our mom purchase a home recently and he went above and beyond. He traveled all the way to Sterling on the 4th of July holiday weekend to show us a house. He negotiated when it came to repairs and price to make sure she w..."
"It took less than a month for my house to be placed on the market and sold. Thank you for the service and you will be recommended to my friends and family."
Bana P.
"HomeLight was easy to use, and followed up to address my needs and questions. The realtor I found through HomeLight was just fabulous!"
Nicole M.
"We want to thank Homelight for helping us to find a wonderful real estate agent! We had our home on the market only one day when we received two offers for full price!"
Gugler, C.
Find top real estate agents in cities near Laporte, CO
Check out some of
our other

resources for

Laporte

homeowners
When's the best time to
sell my home?
Use housing market data in your city to learn the best and worst months
to sell your home.
How much commission do real estate
agents make?
Use this calculator and real estate agent commissions data
to find out.
Sell your house
in Laporte fast
Find out what cash buyers are willing to pay for your
home right now.
Advice from America's
Top Agents
Get the latest real estate tips and learn how to sell your home faster and
for more money.
Simple real
estate calculators
Use our free calculators to help you make informed financial decisions when buying or
selling a home.
Find out what your
home is worth
Get a free estimated value of your home in less
than 2 minutes.