Find the perfect Lilburn real estate agent
We analyze millions of home sales to find the best performing real estate agents.
Top Lilburn real estate agents
Need a real estate agent in Lilburn, GA? HomeLight compares objective performance data from all 6,139 of the city's agents, so you can choose the best. The top 3% of agents in San Francisco do 1.8x more real estate deals than the average agent — and they sell homes 1.1x faster.
"I am so grateful for the referral that HomeLight sent to us.... sold our home by the end of the first day of listing. "
Joey G..
See how 20 of the top REALTORS® and real estate agents in Lilburn, GA stack up
Why you need a top real estate agent in Lilburn, GA
Average real estate agents in Lilburn, GA leave homes on the market for 70 days, while top real estate agents sell in 41 days. Lilburn's 6,139 real estate agents with active listings sell 112 homes on average.
Top Seller's Agents
Top seller's agents in Lilburn sell 1.8x more homes, and close 1.4x quicker. With a top agent by your side, you'll save $12,138 more than with an average agent.
Sale Price / List Price (%)
Days on Market
Lower is better
Top Buyer's Agents
Top buyer's agents in Lilburn help home buyers purchase 1.7x more homes when they're measured against the average real estate agent in Lilburn. Top buyer's agents also save clients $38,298 on transactions.
Sale Price / List Price (%)
Lower is better
Ratings and reviews of top real estate agents in Lilburn, GA
Recent reviews for Lilburn real estate agents and REALTORS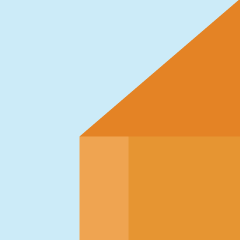 JOE CARPELLO
Berkshire Hathaway HomeServices Georgia Properties
"I WAS REFERRED TO AGENT ERROL GUNNZ BY A CO-WORKER WHO HE HAD HELPED PURCHASING A HOME. I MUST SAY IT WAS THE BEST DECISONS I HAD MADE. I REALLY ENJOYED TO SELLING PROCESS. THIS AGENT MADE ME UNDERSTAND THE CONTRACTUAL PROCESS IN DETAIL, WHAT TO LOOK OUT FOR, EVEN HELPING ME UNDER STAND THE MORTGAGE..."

Rodrigo
Virtual Properties Realty
"Natasha helped me to sell a house in Loganville, GA. She kept me informed of showings, feedback and market values in the area. All agreements and ammendments were handled electronically with basically zero delays or waiting times. Also, Natasha hired different contractors for minor repairs at very  ..."

wJackson
Keller Williams First Atlanta
"Emmett and his team are super patient, and great with assisting with matching families with their forever home. Emmett always emailed me matches to what I requested, and made sure I was up to date on new properties, and law changes. I definitely recommend him for his services and attention to detail"
"I would recommend HomeLight to anyone who wants to work with a top-notch realtor and get their home sold fast! I received a full offer the day after putting my home on the market."
Joyce P.
"HomeLight saved the day by identifying three best of class real estate agencies in Atlanta and within 2 months we purchased. "
Martha L.
"I would highly recommend HomeLight as a valuable medium for determining and selecting a competent, professional real estate agent."
Kenneth S.
Find top real estate agents in cities near Lilburn, GA
Check out some of
our other

resources for

Lilburn

homeowners
When's the best time to sell your
home in Lilburn?
Use housing market data in Lilburn to learn the best and worst months
to sell your home.
Real estate commission
in Lilburn
Use this calculator and real estate agent commissions data
to find out.
Sell your house
in Lilburn fast
Find out what cash buyers are willing to pay for your
home right now.
Advice from America's
Top Agents
Get the latest real estate tips and learn how to sell your home faster and
for more money.
Simple real
estate calculators
Use our free calculators to help you make informed financial decisions when buying or
selling a home.
Find out what your
home is worth
Get a free estimated value of your home in less
than 2 minutes.