Find the perfect Longview real estate agent
We analyze millions of home sales to find the best performing real estate agents.
Top Longview real estate agents
HomeLight analyzes hundreds of thousands transactions to identify the best real estate agents of Longview. And here's what we know about the top 3% of the 863 active Longview real estate agents: compared to the average agent, the top 3% work 1.8x more transactions and move homes 43.4 days faster.
"I would recommend HomeLight to anyone needing to find a realtor as they allowed me to see many different realtors and what they offered. Without Homelight I don't know if I would have found a great realtor group as easily."
Amy G.
See how 20 of the top REALTORS® and real estate agents in Longview, WA stack up
Find your perfect real estate agent in Longview
Why you need a top real estate agent in Longview, WA
Looking for a top real estate agent in Longview, WA? We found that the top 3% of San Francisco real estate agents work on 618 properties compared to the average agent's 144 deals, and move home 43.4 days faster than the local average.
Top Seller's Agents
Compared to the average agent in Longview, the top 3% of real estate agents sell 1.8x more homes in the same area, close 43.4 days faster, and help clients earn 147.2% more on their home sales.
Sale Price / List Price (%)
Days on Market
Lower is better
Top Buyer's Agents
The top 3% Longview buyer's agents buy 1.7x more homes in the same area and save $35,218 on their clients' home purchases. That's 57.4% more savings than the average home sale!
Sale Price / List Price (%)
Lower is better
Ratings and reviews of top real estate agents in Longview, WA
Recent reviews for Longview real estate agents and REALTORS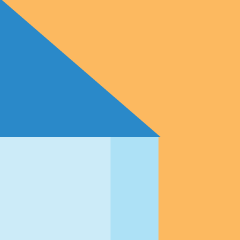 Laura Fortner
Summit Real Estate Group Llc
"I am so thrilled to be able to write a review on behalf of Jonathan Pearlstein of Summit Real Estate. We have worked with Jonathan twice, and he has helped us get exactly what we wanted both times. The first time was 7 years ago, when we purchased our house in Fall City. Jonathan helped negotiate..."

Wendell and Cathy Tromblee
Realty One Group, Pacifica
"Ann totally exceded expectations.She found contractors,secured bids with them,qualified the buyers with the lending company and pretty much handled everything.This was all done as we were grieving and dealing with the death of my father.Words can't express the gratitude for helping us,but again thank you Ann."

Elizabeth Martin
Knipe Realty ERA Powered
"Amy did a Facebook Live Video which we think was very helpful in selling our home. Amy has just the right magical touch as an effective saleswoman. We highly recommend her and her company overall. Every person we worked with is very professional, knowledgeable and dedicated. They sold our home in..."
"HomeLight is the way to go when trying to shop around for finding the right agent for your needs. I would highly recommend HomeLight to anyone shopping around for a real estate agent."
Marry M.
"HomeLight was right on target with their recommendations for us and our neighborhood. Once our listing went live, we accepted an offer exceeding our expectations within 48 hours."
Barbara K.
"Within a few weeks we had three offers on the house...the team guided us successfully through the whole sale process...marketing was excellent, with professional home photos on all the important online websites. I would highly recommend..HomeLight as a top quality referral service!"
Rebecca M.
Meet top real estate agents who focus on these
Longview

neighborhoods
| | |
| --- | --- |
| Active Agents | 279 |
| Time on Market | 102 |
| Avg. Sale Price | $192,691 |
| | |
| --- | --- |
| Active Agents | 270 |
| Time on Market | 99 |
| Avg. Sale Price | $149,957 |
| | |
| --- | --- |
| Active Agents | 231 |
| Time on Market | 92 |
| Avg. Sale Price | $107,964 |
Check out some of
our other

resources for

Longview

homeowners
When's the best time to sell your
home in Longview?
Use housing market data in Longview to learn the best and worst months
to sell your home.
How much commission do real estate
agents make?
Use this calculator and real estate agent commissions data
to find out.
Sell your house
in Longview fast
Find out what cash buyers are willing to pay for your
home right now.
Advice from America's
Top Agents
Get the latest real estate tips and learn how to sell your home faster and
for more money.
Simple real
estate calculators
Use our free calculators to help you make informed financial decisions when buying or
selling a home.
Find out what your
home is worth
Get a free estimated value of your home in less
than 2 minutes.
Find your perfect real estate agent in Longview, WA