from ,
just sold a home using HomeLight
Find the perfect Maineville real estate agent
We analyze millions of home sales to find the best performing real estate agents.
Top Maineville real estate agents
HomeLight examines the transaction history for the 175 active Maineville real estate agents to find the best ones. The top 3% of real estate agents in Maineville get homes off the market in 36 days and sell for $53,380 more than the average.
"HomeLight was quick to respond to my inquiry and provided a Realtor that was a great match for my needs. It was a time saver for finding a real estate agent rather than searching through random sites."
Elaine M..
See how 20 of the top REALTORS® and real estate agents in Maineville stack up
Find your perfect real estate agent in Maineville
Why you need a top real estate agent in Maineville, OH
Here's why you should work with a top Maineville real estate agent: the average agent in the city closes around 145 deals, but the top 3% of agents work on 861 transactions in the same area. On top of that, top Maineville agents make $10,099 more and move homes 2.2x faster than the average agent.
Top Seller's Agents
Work with a top Maineville seller's agent who sells homes 41.99 days faster than the average agent and make sellers 18.6% more on their home sales.
Sale Price / List Price (%)
Days on Market
Lower is better
Top Buyer's Agents
Want someone experienced with proven results? A top Maineville real estate agent helps 82.5% more buyers purchase homes than the average agent, and knocks 4.5% more off the list price while they're at it.
Sale Price / List Price (%)
Lower is better
Ratings and reviews of top real estate agents in Maineville, OH
Recent reviews for Maineville real estate agents and REALTORS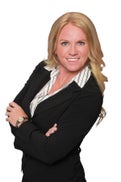 "Michelle helped us through every step of the selling process, from helping us price our home appropriately, providing staging advice, and walking us through the inspection/appraisal/sale process step-by-step. Her advertising and professional photos earned us two bids on the first day we went active,..."

Kurtis Polacek
eXp Realty
"Wendi was thoughtful and attentive to our needs, and consistently went above and beyond to assist us with the process of listing our house and purchasing a home. She was willing to assist with every step of the process, including helping us to clean our home and get it show ready. I cannot say enoug..."
"They really took care of the hard work of finding a good realtor. I'm glad HomeLight connected us!"
Matthew B.
"I live in a city different than the one my property was in so I had no clue what realtor to use. HomeLight made this search painless and effective!"
Jane W.
"Selling a home and finding a great agent can be a real challenge. Thanks to homelight.com we had not only a successful but pleasant and effective experience... We would definitely recommend homelight.com to family and friends."
Tricia M.
Find top real estate agents in cities near Maineville, OH
Frequently Asked Questions
Check out some of
our other

resources for

Maineville

homeowners
Sell your house
in Maineville fast
Find out what cash buyers are willing to pay for your
home right now.
When's the best time to
sell my home?
Use housing market data in your city to learn the best and worst months
to sell your home.
Find out what your
home is worth
Get a free estimated value of your home in less
than 2 minutes.
How much commission do real estate
agents make?
Use this calculator and real estate agent commissions data
to find out.
Advice from America's
Top Agents
Get the latest real estate tips and learn how to sell your home faster and
for more money.
Simple real
estate calculators
Use our free calculators to help you make informed financial decisions when buying or
selling a home.
Find your perfect real estate agent in Maineville, OH