Find the perfect Mantorville real estate agent
We analyze millions of home sales to find the best performing real estate agents.
Top Mantorville real estate agents
HomeLight analyzes hundreds of thousands transactions to identify the best real estate agents of Mantorville. And here's what we know about the top 3% of the 110 active Mantorville real estate agents: compared to the average agent, the top 3% work 1.7x more transactions and move homes 44.86 days faster.
"I wanted to find a Realtor who was knowledgeable with my area to help me sell my house. HomeLight teamed us up with a Realtor that served our best interest. She was professional, honest with us, and gave us good feedback on things that we should do."
Karen F..
See how 5 of the top REALTORS® and real estate agents in Mantorville, MN stack up
Why you need a top real estate agent in Mantorville, MN
Top real estate agents in Mantorville, MN have 462.25 more transactions than average agents in the city and they tend move homes off the market in 78 days. The average Mantorville real estate agent only moves 158 homes, and each of those stay on the market an average of 123 days. See how top Mantorville agents compare on other metrics.
Top Seller's Agents
Work with a top Mantorville seller's agent who sells homes 44.86 days faster than the average agent and make sellers 4.7% more on their home sales.
Sale Price / List Price (%)
Days on Market
Lower is better
Top Buyer's Agents
Compared to average agents, top Mantorville agents help 73.8% more buyers purchase homes, and save those buyers over 10% more on their new homes.
Sale Price / List Price (%)
Lower is better
Ratings and reviews of top real estate agents in Mantorville, MN
Recent reviews for Mantorville real estate agents and REALTORS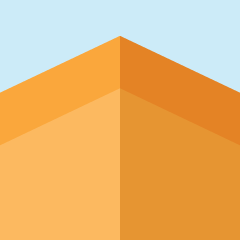 Kenneth McCasland
RE/MAX Results
"Debbie's greatest strength is that she treats all her clients like they are million-dollar clients, with no differentiation with her level of service between a $100,000 listing and a $1,000,000 listing. All her clients are equally valued and appreciated, so I encourage you to contact her regardless..."
"I was very pleased with the services provided by HomeLight when I decided to sell my home. Once I contacted them, I received several recommendations very quickly for some of the area's top agents. The whole process went very smoothly."
Mark K.
"HomeLight made it easy to find a Realtor! I found someone who's familiar with my neighborhood and price point. It saved me a lot of time, and the realtor I chose sold my condo quickly and easily."
Lori D.
"We're so satisfied with our decision to use HomeLight to find a real estate agent. It was a wonderful experience and we would encourage anyone looking to buy or sell a home to use HomeLight."
Jane Z.
Check out some of
our other

resources for

Mantorville

homeowners
When's the best time to
sell my home?
Use housing market data in your city to learn the best and worst months
to sell your home.
Real estate commission
in Mantorville
Use this calculator and real estate agent commissions data
to find out.
Sell your house
in Mantorville fast
Find out what cash buyers are willing to pay for your
home right now.
Advice from America's
Top Agents
Get the latest real estate tips and learn how to sell your home faster and
for more money.
Simple real
estate calculators
Use our free calculators to help you make informed financial decisions when buying or
selling a home.
Find out what your
home is worth
Get a free estimated value of your home in less
than 2 minutes.