Find the perfect Marana real estate agent
We analyze millions of home sales to find the best performing real estate agents.
Top Marana real estate agents
HomeLight looks at the performance data of the top-performing real estate agents in Marana, AZ to show you only the best matches. This is what a top Marana real estate agent looks like: they make their sellers $6,872 more money than the average agent, save $30,910 more for buyers, and work 79.2% more transactions.
"I was pleased with how quickly HomeLight was able to match me with real estate agents in the area. My husband and I are extremely pleased with our home-buying experience. Thanks to HomeLight, my husband and I found a beautiful, new home."
Abi J.
See how 20 of the top REALTORS® and real estate agents in Marana, AZ stack up
Find your perfect real estate agent in Marana
Why you need a top real estate agent in Marana, AZ
Marana has 1,754 active real estate agents, but how do you know which one is right for you? The top 3% of real estate agents in Marana move homes 25.9 days faster than the average agent and work 354.08 more properties.
Top Seller's Agents
Sellers working with a top real estate agent in Marana can make 4.4% more on their home sale and sell 25.9 days faster than the local average.
Sale Price / List Price (%)
Days on Market
Lower is better
Top Buyer's Agents
The top real estate agents in Marana help buy 1.8x more homes than average agents in the same area. Top agents, on average, also save home buyers $30,910 during the buying process.
Sale Price / List Price (%)
Lower is better
Ratings and reviews of top real estate agents in Marana, AZ
Recent reviews for Marana real estate agents and REALTORS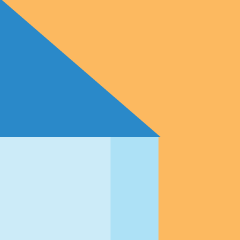 Michael S
Realty Executives Tucson Elite
"Heather helped us buy a cabin on Mount Lemmon. There isn't much inventory there and when one becomes available it is gone quickly. She found one that was not yet listed and she was able to get us in to see the place. She had the offer to the sellers the moment it was listed. A little back and forth ..."

"She was the only agent to recommend that i do a viral staging of my home. my home had been on the market for 7 mos...I had 3 offers that fell through 2 for silly reasons...HOA wouldn't allow more than 2 pets. buyers had 3 cats. Buyers had chosen 2 homes...I don't think that they thought I would exce..."

"Mikey Girard is simply exceptional — the type of agent who listens intently and launches highly efficient searches from the moment you meet with her. She's not there to sing her own praises but to spring into action for you. In our broad realty experience (of over a dozen moves/relos), we are deeply..."
"HomeLight makes the work of selling your house an easy task. Within 2 days after listing, we had 2 offers and the house sold a couple of weeks later very close to our asking price. We had contacted other services, but HomeLight was by far the best. "
Larry B.
"My agent wrote a killer MLS listing and also had a stunning drone video made to show it off. That lot sold in 10 days, thanks to his efforts. I can't thank HomeLight enough for helping me connect with the exact agent for me."
Joan P.
"HomeLight's referral is great! The Realtor set the price right and... guided me through all the way to the end to close the deal. Very good customer support! I am happy with their service."
Paul P.
Meet top real estate agents who focus on these
Marana

neighborhoods
| | |
| --- | --- |
| Active Agents | 277 |
| Time on Market | 82 |
| Avg. Sale Price | $262,738 |
| | |
| --- | --- |
| Active Agents | 131 |
| Time on Market | 105 |
| Avg. Sale Price | $296,554 |
| | |
| --- | --- |
| Active Agents | 175 |
| Time on Market | 77 |
| Avg. Sale Price | $202,346 |
Find top real estate agents in cities near Marana, AZ
Check out some of
our other

resources for

Marana

homeowners
When's the best time to sell your
home in Marana?
Use housing market data in Marana to learn the best and worst months
to sell your home.
How much commission do real estate
agents make?
Use this calculator and real estate agent commissions data
to find out.
Sell your house
in Marana fast
Find out what cash buyers are willing to pay for your
home right now.
Advice from America's
Top Agents
Get the latest real estate tips and learn how to sell your home faster and
for more money.
Simple real
estate calculators
Use our free calculators to help you make informed financial decisions when buying or
selling a home.
Find out what your
home is worth
Get a free estimated value of your home in less
than 2 minutes.
Find your perfect real estate agent in Marana, AZ