Find the perfect Mequon real estate agent
We analyze millions of home sales to find the best performing real estate agents.
Top Mequon real estate agents
HomeLight analyzes all 1,004 Mequon, WI real estate agents and compares them on their historical performance data. The top 3% of Mequon real estate agents handle an average of 665 properties and move them in 50 days.
"The service at HomeLight was fantastic. They made sure to get to know me and listen to exactly what I wanted in a house to provide me with the best realtor to fit my needs."
Shaun D.
See how 20 of the top REALTORS® and real estate agents in Mequon, WI stack up
Why you need a top real estate agent in Mequon, WI
Mequon has 1,004 active real estate agents, but how do you know which one is right for you? The top 3% of real estate agents in Mequon move homes 38.94 days faster than the average agent and work 466.94 more properties.
Top Seller's Agents
Sellers working with a top real estate agent in Mequon can make 4.8% more on their home sale and sell 38.94 days faster than the local average.
Sale Price / List Price (%)
Days on Market
Lower is better
Top Buyer's Agents
Top Mequon buyer's agents help 1.7x more buyers than average agents, and save their buyers 52.9% more money.
Sale Price / List Price (%)
Lower is better
Ratings and reviews of top real estate agents in Mequon, WI
Recent reviews for Mequon real estate agents and REALTORS
Kelsey Tashjian
Coldwell Banker Residential Brokerage
"Our experience with Jennifer and her team wonderful. They were clear and honest with us when we were preparing to sell our home. We received an offer over asking within a few days of being on the market, and they helped us secure contractors for work we needed to complete very quickly. We look forwa..."
Lee Xiong
Coldwell Banker Residential Brokerage
"My husband and I had the greatest experience with Jennifer and her team. We found our first home and is very satisfied with it. I felt that Trisha gave us her full attention and really listened to what we needed/wanted in a home. She went through the process thoroughly and worked with our loan offic..."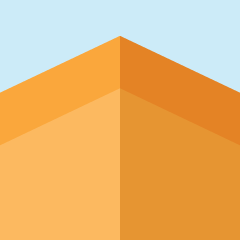 "Bill Lorge and his Company Badgerland MLS not only saved me over $10,000 in real estate commissions by selling my home in Wisconsin on the MLS, but he also convinced me that my original price was too low and helped me get an extra $50,000 in sale price. I highly recommend him to anyone looking to se..."
"The agent that HomeLight found for us was amazing. She had a cash offer within three days of listing!"
Martin T.
"HomeLight responded quickly and professionally to my request... I highly recommend the services of HomeLight to make this very important decision of hiring the correct agent as it makes all the difference in the world."
Jeffrey G.
"Our realtor recommendation was perfect! She helped explain everything and the whole process went very smoothly. We would definitely recommend HomeLight to anyone selling a house."
Kelly P.
Check out some of
our other

resources for

Mequon

homeowners
When's the best time to sell your
home in Mequon?
Use housing market data in Mequon to learn the best and worst months
to sell your home.
How much commission do real estate
agents make?
Use this calculator and real estate agent commissions data
to find out.
Sell your house
in Mequon fast
Find out what cash buyers are willing to pay for your
home right now.
Advice from America's
Top Agents
Get the latest real estate tips and learn how to sell your home faster and
for more money.
Simple real
estate calculators
Use our free calculators to help you make informed financial decisions when buying or
selling a home.
Find out what your
home is worth
Get a free estimated value of your home in less
than 2 minutes.