Find the perfect Montgomery real estate agent
We analyze millions of home sales to find the best performing real estate agents.
Top Montgomery real estate agents
A top real estate agent can save you significant time and money. Montgomery, NY has 303 active agents, and HomeLight compares data on all of them to identify the top performers. The city's top 3% of agents do 70.8% more deals yearly than the average agent, move homes off the market 31.8% faster, and save their clients more money — sellers save 6.0x more and buyers save 1.6x more.
"I was extremely happy with HomeLight's service. HomeLight... provided 2 extremely well qualified real estate agents. We felt we could not loose with either of them. The agent we chose was wonderful and went above and beyond. We sold in 3 days"
Sandi D.
See how 20 of the top REALTORS® and real estate agents in Montgomery, NY stack up
Find your perfect real estate agent in Montgomery
Why you need a top real estate agent in Montgomery, NY
Hiring a real estate agent is a big decision, and it can be an overwhelming process. HomeLight uses trusted data to simplify your search. For example, would you prefer a highly experienced top agent doing 268 transactions a year, or the average agent who does 78 transactions a year? It's probably a no brainer. Let's see what kind of time and money you could save with a top Montgomery agent!
Top Seller's Agents
Compared to the average Montgomery real estate agent, top agents sell 1.8x more homes. They also sell properties 46.6% quicker, and get sellers 3.3% more for their homes.
Sale Price / List Price (%)
Days on Market
Lower is better
Top Buyer's Agents
When you hire a top Montgomery buyer's agent, you're getting the highest level of experience: They help 67.7% more buyers than the average agent, and save buyers $25,882 more.
Sale Price / List Price (%)
Lower is better
Ratings and reviews of top real estate agents in Montgomery, NY
Recent reviews for Montgomery real estate agents and REALTORS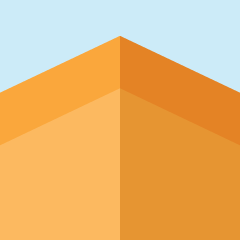 Christina
John J Lease Realtors Inc
"Tim went above and beyond to help us find the perfect home for our family. He is extremely knowledgeable, and pays attention to every detail. He's very honest, or as my husband says brutally honest, and will not steer you wrong. He works for you, and takes great care of his clients. I can't say enou..."
"HomeLight played a critical role in the beginning to provide me with the information and data, so that I can pick the right agent for me, which resulted a smooth real estate transaction for my family. Highly recommended!"
Dong L.
"The fact that it did not cost me anything out of pocket was great. The agents met my requirements as having experience in my local area and relatively low costs. Quite frankly they were all qualified. Thanks for your timely and efficient service."
Vincent P..
"HomeLight provided us with an outstanding real estate agent... She helped us through every step of the house-selling process. The closing was not too early, or too late -- it was just right. Very happy."
Carla M.
Check out some of
our other

resources for

Montgomery

homeowners
When's the best time to
sell my home?
Use housing market data in your city to learn the best and worst months
to sell your home.
How much commission do real estate
agents make?
Use this calculator and real estate agent commissions data
to find out.
Sell your house
in Montgomery fast
Find out what cash buyers are willing to pay for your
home right now.
Advice from America's
Top Agents
Get the latest real estate tips and learn how to sell your home faster and
for more money.
Simple real
estate calculators
Use our free calculators to help you make informed financial decisions when buying or
selling a home.
Find out what your
home is worth
Get a free estimated value of your home in less
than 2 minutes.
Find your perfect real estate agent in Montgomery, NY