from ,
just sold a home using HomeLight
Find the perfect Morrow real estate agent
We analyze millions of home sales to find the best performing real estate agents.
Top Morrow real estate agents
HomeLight looks at the performance data of the top-performing real estate agents in Morrow, OH to show you only the best matches. This is what a top Morrow real estate agent looks like: they make their sellers $40,647 more money than the average agent, save $20,324 more for buyers, and work 82.6% more transactions.
"They really took care of the hard work of finding a good realtor. I'm glad HomeLight connected us!"
Matthew B.
See how 16 of the top REALTORS® and real estate agents in Morrow stack up
Find your perfect real estate agent in Morrow
Why you need a top real estate agent in Morrow, OH
In Morrow, where homes stay on the market an average of 64 days, it's crucial to have a top performing real estate agent. Top Morrow agents do 735 real estate transactions a year, compared to the average agent who does 206. Plus, our data shows the best agents save you time and money.
Top Seller's Agents
The top 3% of seller's agents in Morrow sell 1.8x more homes in the same area as an average agent. They also make 14.5% more on their clients' home sales.
Sale Price / List Price (%)
Days on Market
Lower is better
Top Buyer's Agents
Top Morrow buyer's agents help 1.8x more buyers than average agents, and save their buyers 58.1% more money.
Sale Price / List Price (%)
Lower is better
Ratings and reviews of top real estate agents in Morrow, OH
Recent reviews for Morrow real estate agents and REALTORS

Angela
Keller Williams Advisors Realty
"Their firm was amazing in the beginning. Showings, attentiveness, and just knowing their stuff. However, once we were closing and the process thereafter we were in the dark, our closing got pushed back a few weeks, and communication was sparse. Very disappointing for such a great start with their firm."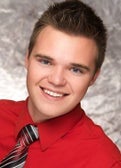 MarcBeller
RE/MAX United Associates
"Tyler was amazing. He has the confidence but has a calming presence in a stressful time. He was the first to give us advice even befote we choose him and did lots of extra which did not directly benefit him. We will use him to find our next house and tell as many people as we can to use him. ..."

Michelle Moore
Keller Williams Advisors Realty
"Brett Byington was absolutely awesome. He guided us through each step. We bought the home viewing via Zoom and never actually seen the property until the day before closing. The team really put my mind at ease as we were very nervous about it. I wish I had a few Brett's working on my team, he is Top..."
"I had my house listed with a local Realtor for nine months and never got a single offer to buy it. I contacted HomeLight with hopes that they would recommend a local realtor with a proven track record to help sell my house. They really delivered."
Steve M.
"I had a great experience with the agent that I found from HomeLight. My house sold in 2 days and my agent was with me through every step. I would recommend Homelight to all my friends. "
Greg B.
"Today I'm happily settled in my new house. I love it. Thanks HomeLight. "
Neil O.
Frequently Asked Questions
Check out some of
our other

resources for

Morrow

homeowners
Sell your house
in Morrow fast
Find out what cash buyers are willing to pay for your
home right now.
When's the best time to
sell my home?
Use housing market data in your city to learn the best and worst months
to sell your home.
Find out what your
home is worth
Get a free estimated value of your home in less
than 2 minutes.
How much commission do real estate
agents make?
Use this calculator and real estate agent commissions data
to find out.
Advice from America's
Top Agents
Get the latest real estate tips and learn how to sell your home faster and
for more money.
Simple real
estate calculators
Use our free calculators to help you make informed financial decisions when buying or
selling a home.
Find your perfect real estate agent in Morrow, OH