from ,
just sold a home using HomeLight
Find the perfect Nixa real estate agent
We analyze millions of home sales to find the best performing real estate agents.
Top Nixa real estate agents
A top real estate agent can save you significant time and money. Nixa, MO has 352 active agents, and HomeLight compares data on all of them to identify the top performers. The city's top 3% of agents do 84.0% more deals yearly than the average agent, move homes off the market 39.9% faster, and save their clients more money — sellers save 2.0x more and buyers save 1.5x more.
"I was extremely grateful that HomeLight was able to put us in contact with such a trustworthy and reliable realtor. We had such an amazing experience buying our first home!"
Lauren V.
See how 20 of the top REALTORS® and real estate agents in Nixa, MO stack up
Find your perfect real estate agent in Nixa
Why you need a top real estate agent in Nixa, MO
In Nixa, in general, homes sit on the housing market for 62 days. Out of the 352 active real estate agents, the average agents only work with 79 properties while the top 3% of agents work with 493. See how top real estate agents in Nixa compare on other aspects of the real estate business.
Top Seller's Agents
Work with a top Nixa seller's agent who sells homes 24.56 days faster than the average agent and make sellers 17.7% more on their home sales.
Sale Price / List Price (%)
Days on Market
Lower is better
Top Buyer's Agents
In comparison to average real estate agents in Nixa, top buyer's agents save clients 88.8% on their home and help buy 1.8x more properties.
Sale Price / List Price (%)
Lower is better
Ratings and reviews of top real estate agents in Nixa, MO
Recent reviews for Nixa real estate agents and REALTORS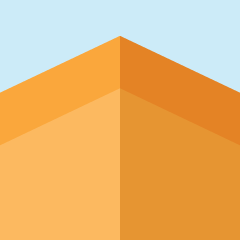 Kimberly Shack
Kriegsman & Associates, Inc.
" I wanted to send out a special thank you to the "McCollum Realty Team" for all your hard work in getting us into our new home. The concern and care was always above and beyond what we ever expected from a realtor. Thank you Michael for all your help with everything . You are all truly a blessing ..."

Edward Schneider
Murney Associates
"I worked personally with Jolene Parham who did a great job of helping me all along the process. I sold my house for 15,000 above my expectations. Numerous phone calls,texts, and emails. Michelle and her team offered suggestions and support. It was a great experience and I would highly recommend the whole team."

"I had an inherited condo to sell in a distant state from where I live.Past efforts to sell were unsuccessful. Further the buyer had to be approved by the Condo association. It also needed a lot of work that I could not afford. Ramsey found a buyer and walked the deal through all the hoops. Great job!"
"The agent HomeLight recommended is one of the best we have ever worked with. I never would have been able to find an agent this good without the help of HomeLight."
Jill T.
"HomeLight was just the service I needed to guide me for the selection of a realtor to list my home for sale. My house sold quickly for a fair price and I could not be more satisfied."
Cary F..
"I live in a city different than the one my property was in so I had no clue what realtor to use. HomeLight made this search painless and effective!"
Jane W.
Check out some of
our other

resources for

Nixa

homeowners
When's the best time to sell your
home in Nixa?
Use housing market data in Nixa to learn the best and worst months
to sell your home.
How much commission do real estate
agents make?
Use this calculator and real estate agent commissions data
to find out.
Sell your house
in Nixa fast
Find out what cash buyers are willing to pay for your
home right now.
Advice from America's
Top Agents
Get the latest real estate tips and learn how to sell your home faster and
for more money.
Simple real
estate calculators
Use our free calculators to help you make informed financial decisions when buying or
selling a home.
Find out what your
home is worth
Get a free estimated value of your home in less
than 2 minutes.
Find your perfect real estate agent in Nixa, MO